8 Essential Mission Trip Hacks
Everyone who has been on a youth group mission trip knows the amazing things that God can do through those experiences. You've probably seen students catch their first glimpses of kingdom living and watched as God unleashed their passions to serve others. It's awesome! Mission trips give us insight into life on a mission, and that gift is priceless.
But mission trips also give us insight into some other things—like how fast a van full of students can transform into a 60-mile-per-hour stink bomb. Or how teams that can barely keep their eyes open through dinner will somehow get a second wind at 10 pm. So even though we've worked hard at LeaderTreks to help with the spiritual development side of mission trips (shameless plug for missiontripresources.com), we figured it would be worth sharing some of our tips and tricks for the keeping-your-sanity side of mission trips as well. If you have any other tips, please help us all out by sharing them in the comments section below!
1) Duct Tape Water Bottle Wrap

Because almost everything in life can be fixed with duct tape (and because almost everything in life can be broken by students), you can't leave without this magic fix. In about two minutes, you can have your own duct tape supply wherever you need it. Just wrap it around your water bottle, and it will always be right at your side.
Ten or more people sharing one shower can be a nightmare. Even though the team is going to use more shampoo in one day than the average household, for some reason, we only bring tiny, three-ounce bottles on mission trips. So before you leave home, assign each person a team-sized toiletry. For example, Sarah brings one regular bottle of shampoo, and it stays in the shower for all the girls to use (the boys should do the same). Apply this thinking to conditioner, shaving cream, lotion, aloe, and any other team consumables. This will eliminate about 100 tiny bottles from the bathroom and sleeping quarters.
(Yes, you will get some complainers about the shampoo brand. This makes for a perfect time to talk about sacrifice, selflessness, and toughening up.)

3) The Brightest Work Gloves Possible
Don't be fooled by the two-for-one deal on the brown and gray leather gloves. Every parent saw that same deal and packed the exact same pair of gloves for their student. And if you're thinking about using the old write-your-initials-in-sharpie trick, remember, that will only keep your gloves safe for a day or two until they're caked in dirt. At that point, even the most vigilant student won't be able to find their own gloves, so all brownish-grayish ones become fair game. But those who spent the extra three dollars for the loud, obnoxious, neon yellow gloves will go home with their own gloves and softer hands.
4) The Power of the Plastic Bag


Have you ever been on a mission trip without being soaked at least once? Mother nature (or a hose) doesn't care as much about your phone or wallet as you do. So bring some extra Ziplocs. Also, grocery bags are the best way to transport nasty work shoes home without ruining everything else. I always pack my last day of clothes (travel day) in a grocery bag. While dirty, smelly clothes get piled back in suitcases, the bagged clothes stay clean. Then on the last day, I have dry, fresh clothes to wear and an empty bag to put my nasty shoes in.
5) BYOT: Bring Your Own Tumbler

If you're a coffee drinker, nothing will engage that habit more than living out of a suitcase with a bunch of students 24/7. Driving a van full of smelly teenagers is always better with coffee. So is breakfast, devotional time, waiting in line for the shower, and just about every other mission trip moment. So be ready for it. Don't rely on Dixie-sized Styrofoam cups or mugs that won't fit in the van cup holder. Bring your own tumbler.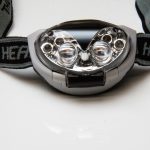 6) Flashlight versus Headlamp
This age-old debate is really no debate at all: always go with the headlamp. Even though the packing list says flashlight (and even though your phone probably has one on it), pack a headlamp. A headlamp can do everything a flashlight can, but the opposite isn't true. If you're using a flashlight, not only are you in the dark, but you're also down one hand. Choose the headlamp to free up both hands for whatever night-tasks you have.
7) The Right Bug Spray

There are two important things to know about bug spray:
First, the whole team smells; it's just a mission trip fact. So when you're choosing a bug spray, help everyone out by getting the one that not only repels bugs, but smells good too. Usually this is version with the orange top, not the green one.
Second, before you go to bed, spray a circle around the perimeter of your bedding. This means you can avoid dousing yourself in bug spray while you sleep. It also means that many of the creepy crawlies will pass you up for easier targets.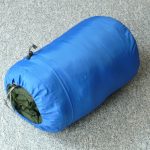 8) Go to Bed. Go to Bed. Go to Bed!
Yes, mission trips are a great time to build intentional relationships with students. Yes, students often have great conversations at night. But the cost of staying up late every night is huge. While students can function on little or no sleep, they can't be challenged. And as you know, mission trips are challenging! They require selfless serving, kingdom perspective, and flexibility—all very hard without adequate rest. Building relationships and having deep conversations with students can happen just as easily during the day as the night. We just have to be intentional about it and pursue them.
Looking for more tips and tricks? Download the Mission Trip Prep Kit.
About the Author
Angie Franklin
Angie Franklin is the publisher at LeaderTreks and has worked in youth ministry since 2000. She loves serving youth workers who are in the trenches by providing them with practical resources. She is a graduate of Moody Bible Institute and now lives in West Chicago, Illinois with her husband, Doug, and their dog, Diesel (who they […]