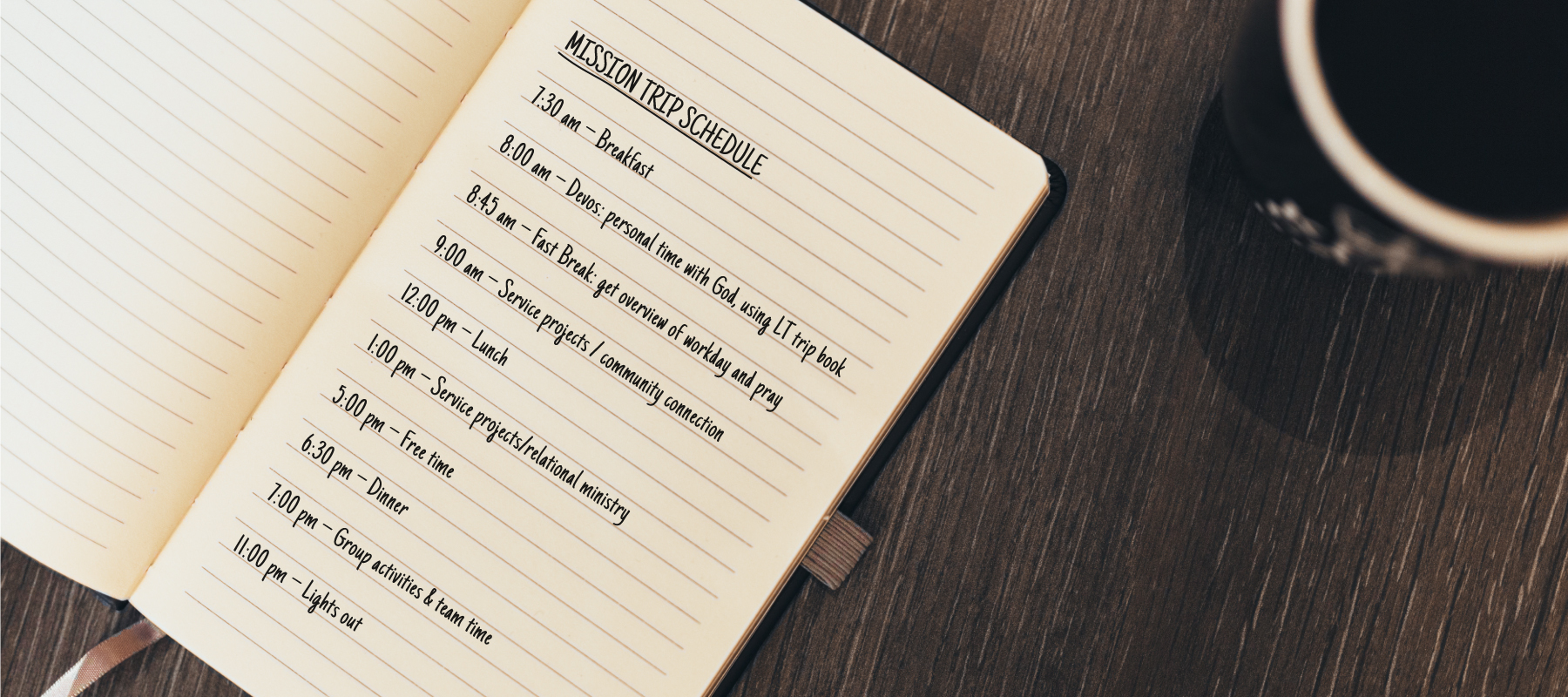 The key to a successful trip is managing your daily schedule. Our schedule has been developed over years of leading trips. The goal is to challenge students while allowing time for reflection and relationship building. The key times in our schedule are personal devotion time in the morning and team time in the evening.
Mission Trip Schedule
7:30 am – Breakfast
8:00 am – Devos: personal time with God, using LT trip book
8:45 am – Fast Break: get overview of workday and pray
9:00 am – Service projects/ community connection
12:00 pm – Lunch
1:00 pm – Service projects/relational ministry
5:00 pm – Free time
6:30 pm – Dinner
7:00 pm – Group activities & team time
11:00 pm – Lights out
On our mission sites we use time wisely, and still provide for all of the students' needs. Only a small amount of free time is allotted. We find that when students are focused on the mission of the group, they desire more time to invest in the lives of their teammates and the community in which they are working. While our schedule can be adjusted to meet the needs of a group, we highly recommend that this schedule be used as an outline.
All of our trips use this schedule. Some adjustment are made for sites and special activities.