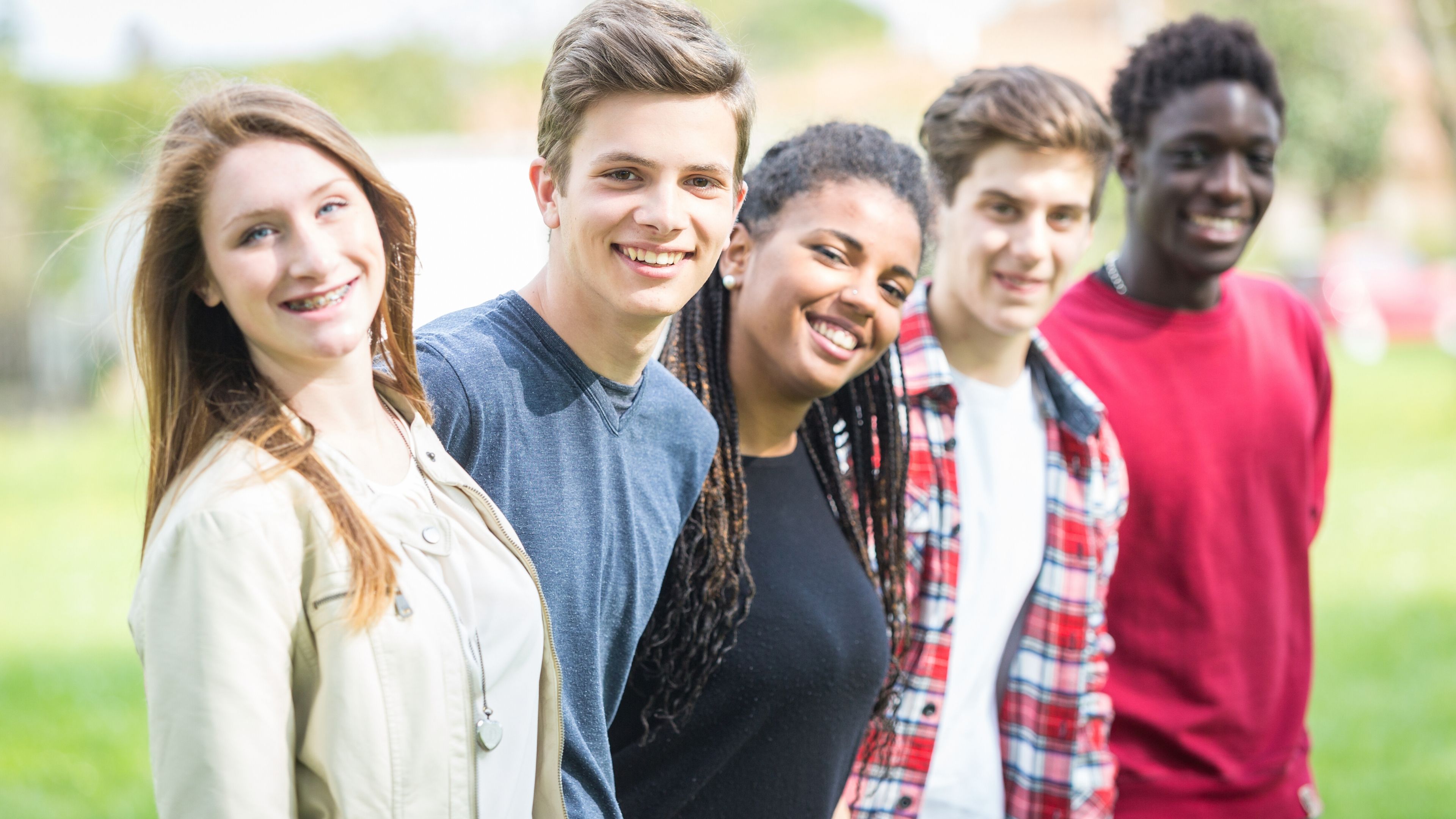 deep discipleship youth ministry curriculum
multiple yearlong youth ministry curriculums
to MOVE STUDENTS TOWARDS DEEPER FAITH
YOUR YOUTH MINISTRY CURRICULUM
SHOULDN'T FORCE YOU TO
SETTLE FOR SHALLOW FAITH
Most youth ministries are encouraging shallow faith.
As a result, many students are stuck at the starting line.
They've received Christ, but they haven't taken steps toward spiritual maturity. Just because students know Bible stories doesn't mean that they have a relationship with Jesus.
If your youth ministry is prioritizing biblical literacy over discipleship, shallow faith could be the result. Discipleship doesn't automatically happen when an adult volunteer takes students through a talk sheet.
If your adult volunteers lack training, they're probably struggling to help students go deeper. Students can't take steps towards spiritual maturity without life application.
If your small group discussions aren't geared towards practical life change, students are likely to remain at the starting line of their faith.
STRATEGY
Using the Deep Discipleship Strategy, you'll focus on teaching and reinforcing the 8 Roots of the Gospel.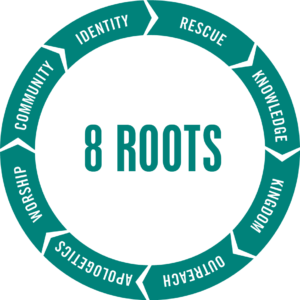 The entire family of Deep Discipleship resources is built on the strategy of the 8 Roots of Discipleship–8 core truths of the Gospel that are essential to the Christian faith.
In every lesson, you'll reinforce one of these core truths to make sure your students graduate from your ministry without critical gaps in their knowledge of the gospel.
SYSTEM
With the help of the Deep Discipleship System, you'll train your volunteers how to disciple students.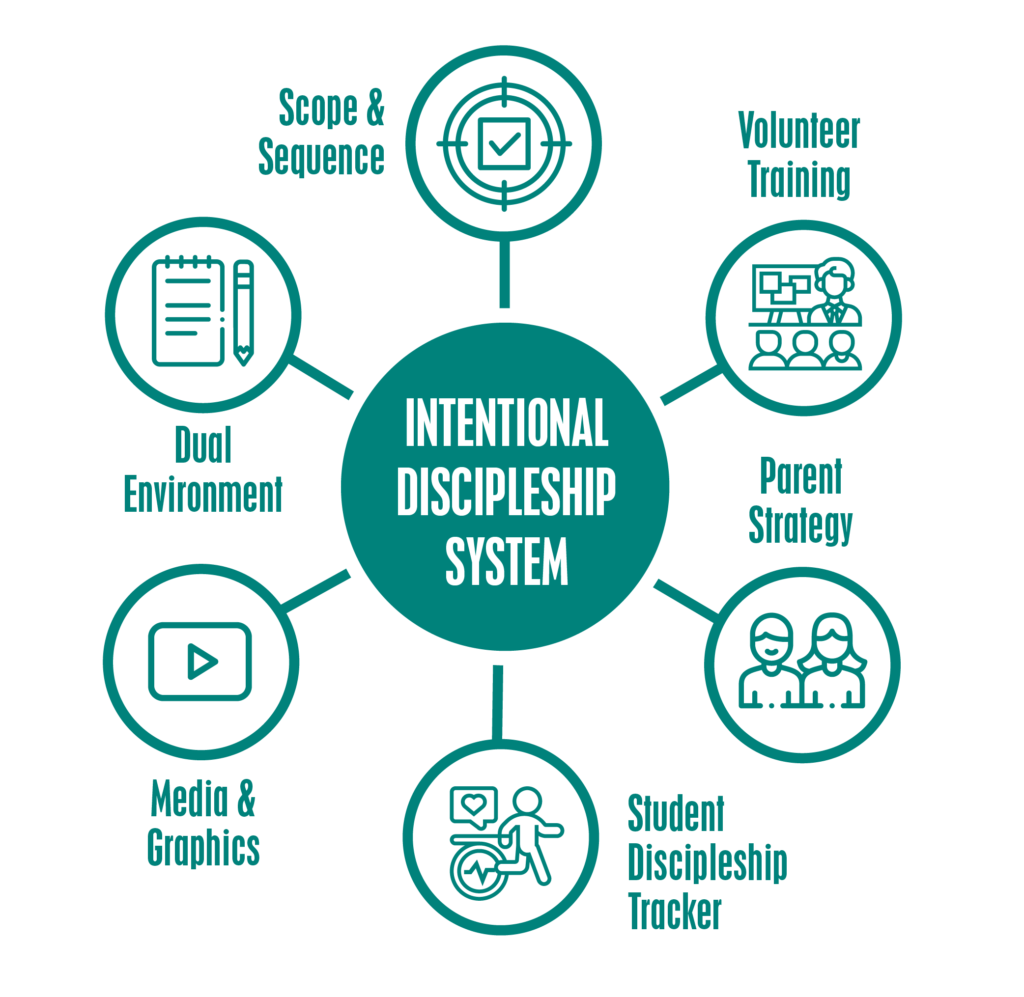 Deep Discipleship is designed to be more than a curriculum; it's an entire system to support the discipleship efforts across your ministry.
From training resources for volunteers to monthly guides for parents, you'll have every tool at your disposal for discipling students.
CONTENT
Teaching through the Deep Discipleship Content, you'll help students learn to live out their faith.
The heart of Deep Discipleship is its Bible-based content. The lessons are filled with great Bible study questions, interactive experiences, and powerful illustrations.
Most importantly, every lesson also drives at seeing real change in students' lives and lists a specific "Mark of a Disciple" or sign of maturity.
START DISCIPLING STUDENTS IN 2 STEPS Select your starting curriculum
Deep Discipleship is made up of 5 yearlong curriculum options. We recommend starting with The Core or Pursuit, which introduce students to the 8 Roots of Discipleship. But you can feel free to compare your options, and pick the best starting point for your group. Add a

Membership
Unlock some of the best features of the Deep Discipleship Youth Ministry Curriculums when you also purchase a HERO Membership Subscription.
Download adult volunteer training videos in the HERO TrainingZone.
Share lessons with your small group leaders through our HERO Curriculum Center. No need to download, send, or print lessons for volunteers. Volunteers can easily access their teaching materials from their laptop or iPad.
You'll also gain access to HERO's Youth Ministry Apps, which includes our unique Student Discipleship Tracker. Volunteers can digitally record what they're discovering about students in the Student Profile, set goals in the Growth Plan, and track progress using the Discipleship Maps.
THE 8 ROOTS OF
DEEP DISCIPLESHIP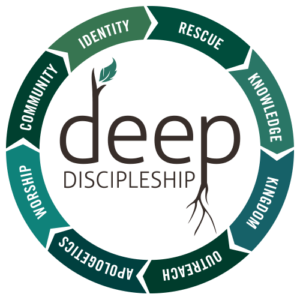 DOWNLOAD A FREE
SAMPLE LESSON