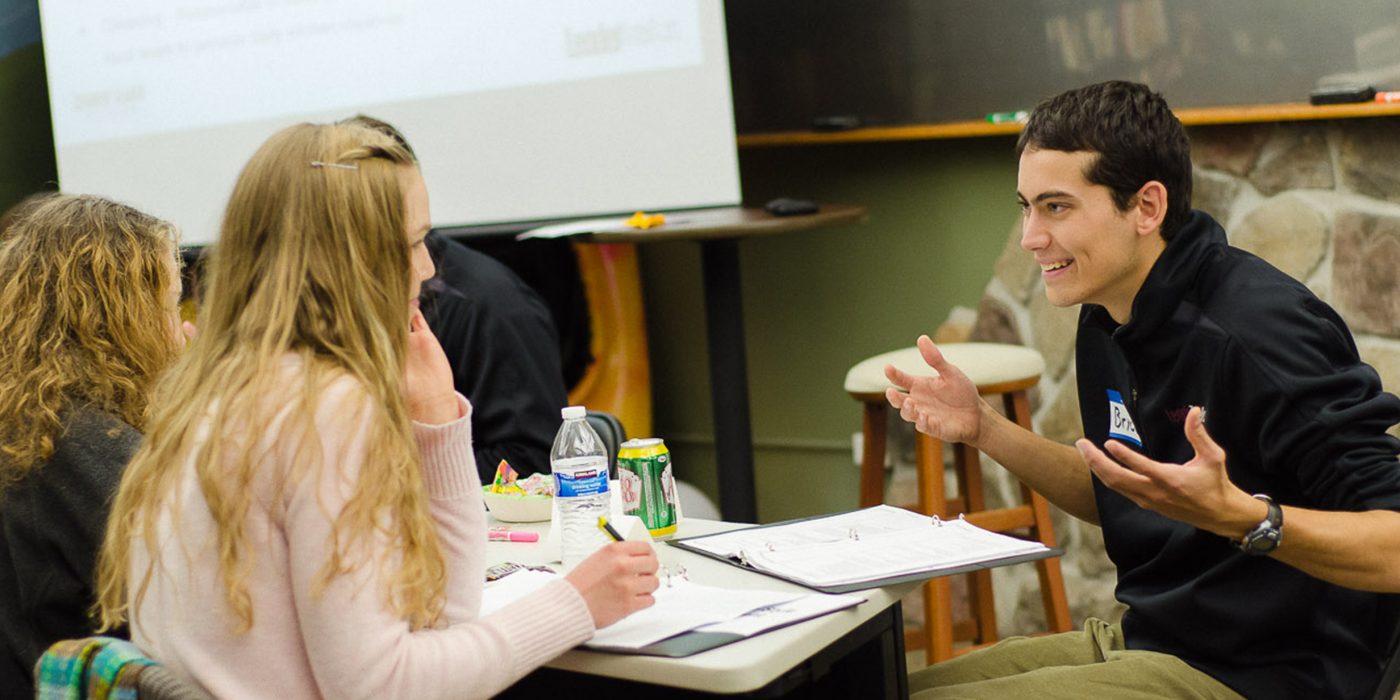 Schedule and Intern Roles
What do I do as an Impact Team member?
Typical daily trip schedule
Schedule and Staff Role
Breakfast Prep: Even the kitchen is a tool for leadership development, an area where you can empower students with new responsibilities. You'll build relationships and challenge students with biblical truth as you cook alongside them, all while teaching the leadership principles you've learned in your training.
Breakfast: You'll continue to build relationships with students and prepare them for the day ahead.
Breakfast Cleanup: Cleanup starts as a chance to help individual students learn to strive for excellence, and it grows into watching students challenge their team with a compelling vision of excellence in everything they do.
Devotions:: We set aside 45 minutes each day for devotions. During this time staff and students study a passage of Scripture, spend time in prayer, and answer intentional growth journal questions.
Work Project: Students on our trips do more than participate in a work project; we give them the skills that they need to take ownership of the work. You'll want to look for opportunities to have intentional conversations and give specific leadership coaching to students as they work together.
Lunch: Lunch breaks can become great debrief opportunities with the team. You'll help students evaluate their performance, or you'll dive into discussion about what they read during devotions that morning.
Kids Program: Many of our teams come prepared with a kids program to serve our ministry partners. It's your job to mentor students and help them evaluate as they lead this component of the trip.
Dinner: Whether you're in the kitchen cooking with students or hanging out with students during free time, dinner prep and dinner are additional opportunities to be intentional as you build relationships with students. Grab a student and a frisbee and talk through how God is challenging that student.
Team Time: Each night the team gathers to evaluate the day and discuss topics and applications from morning devotions. Here, you will have the opportunity to facilitate discussions about students' goals, growth, and share your personal applications from Bible study. You will also encourage a specific student each night with how you see God at work in and through his or her life.
Staff Meeting: You'll meet with your trip leader and co-intern at the end of each evening and look ahead to plans for the next day. You might evaluate an aspect of the day or brainstorm ways to reach out to specific students. We want you to connect with your trip leader throughout the day, and evening meetings are another opportunity to ask questions or clarify aspects of your role.