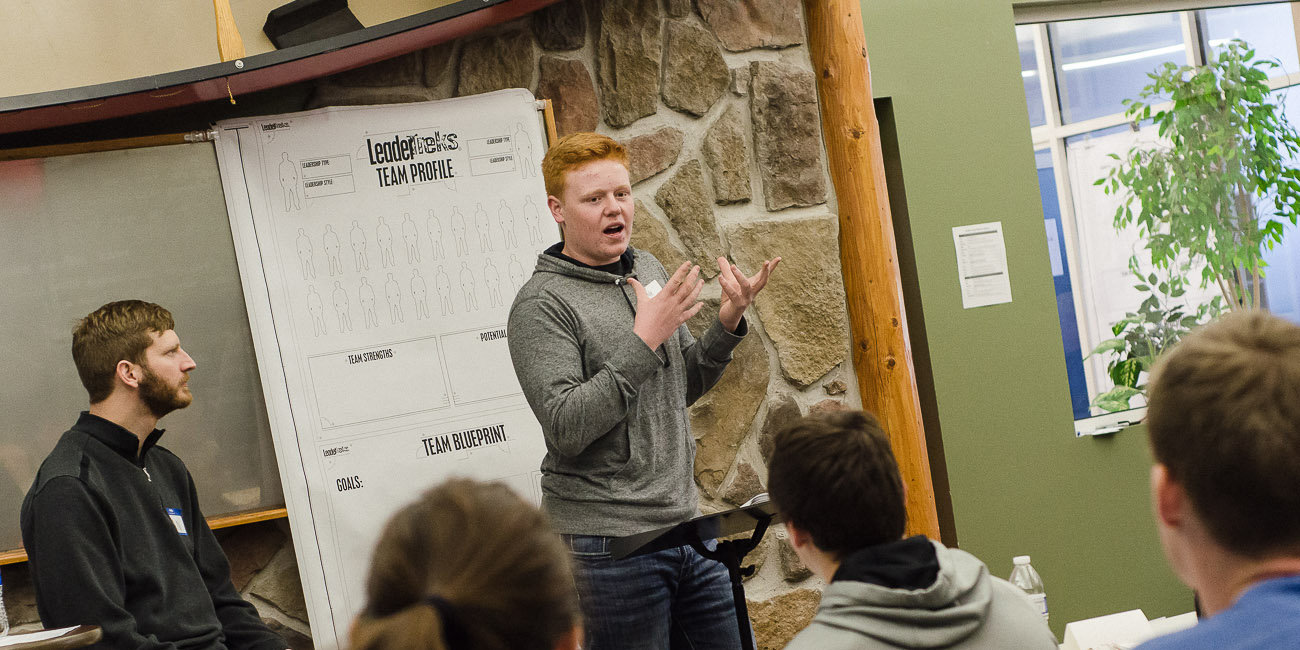 301: Activating Leadership
Let us help your team learn to facilitate leadership development.  
The third step to creating an intentional youth ministry is developing leaders. It's no secret that the church is one generation away from a leadership void. By engaging students in the process of leadership development, we help students become owners of their faith and we prepare them for present and future leadership in the church and in the world. But leadership development can't be a one-man show; we need adult volunteers to join us in the process of teaching leadership principles and creating leadership laboratories.
A combination of interactive activities, assessments, and discussion-based teaching sessions will challenge your volunteers to let students lead, discover teachable moments, and debrief and evaluate students' leadership experiences.
Topics Covered:
Executing the LeaderTreks Leadership Pathway

Teaching LeaderTreks set of Leadership Principles
Creating and identifying Leadership Laboratories
Facilitating the Appropriate Level of Challenge
Debriefing Teachable Moments through our 3 Step Debriefing Process
Capitalizing on moments of struggle and failure to drive student growth
LeaderTreks Adult Volunteer Training is designed to be purchased in succession, with each of the three trainings taking place over one year with a consistent group of 10-30 volunteers. We facilitate each 4-hour training event at a location of your choice, be it your church, a hotel conference room, or a retreat center.
Cost for a single training event is $995, plus the cost of travel. To receive a discounted rate consider purchasing the Adult Volunteer Training Bundle.
Please call Taryn (877-502-0699) for available dates.