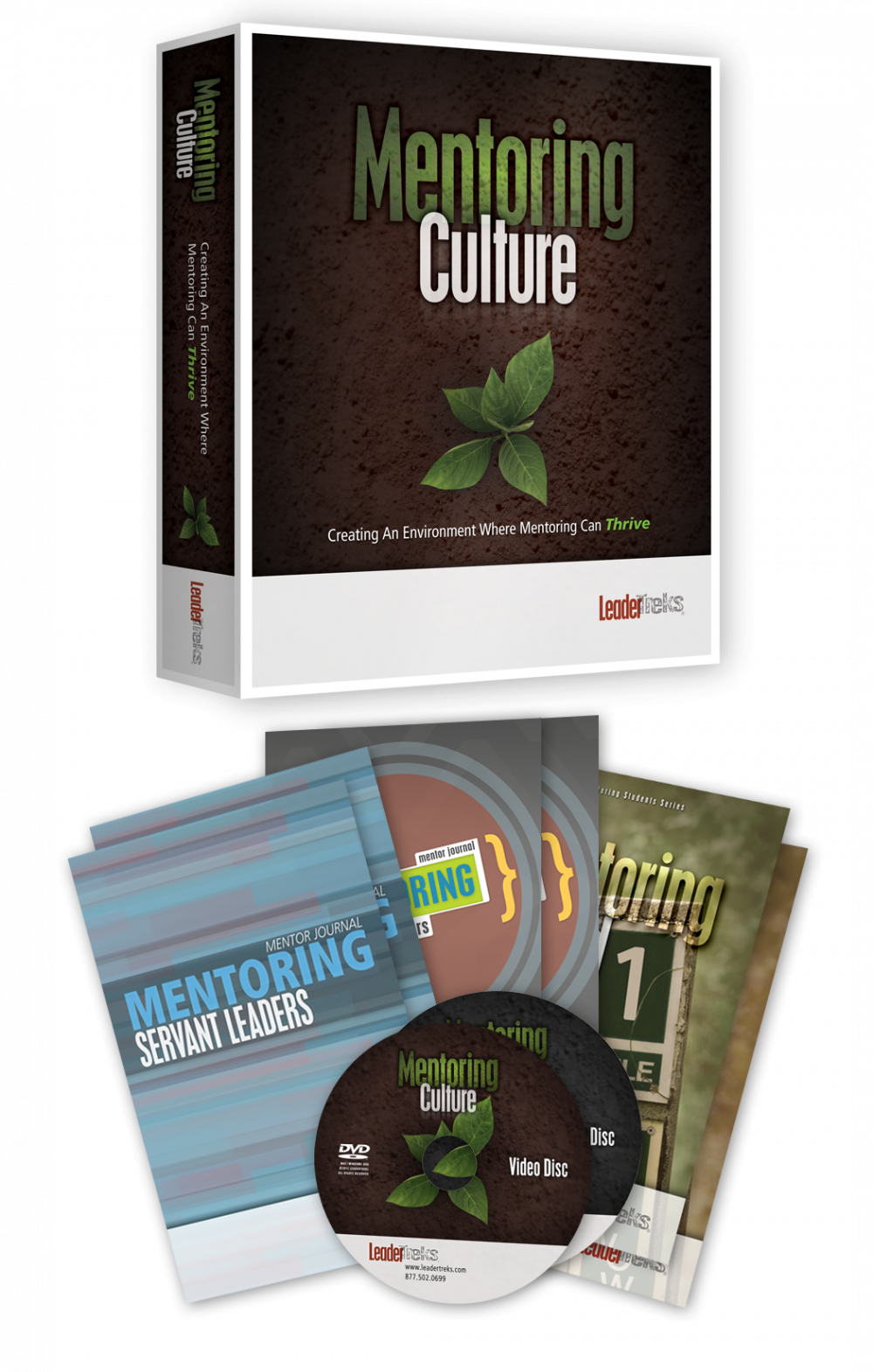 Mentoring Culture
Why Mentoring Culture?
We all want to see students transformed through our youth ministries. Trips, camps, and retreats are all great, but discipleship happens life on life. Mentoring is the most effective way to see students spiritually transformed. When we create a mentoring culture, we change the cultural norm. We give students a glimpse of extraordinary faith and show them how to pursue it.
What is a Mentoring Culture?
A place where it's safe and normal for students to seek out a mentor. A place where students recognize a need for growth and learn how to look for adults who will walk the road with them.
How Do You Create This Kind Of Culture?
Mentoring Culture provides you with all the tools  you need to permeate your ministry with a focus on mentoring and intentional spiritual growth; from small group and large group resources, to video training for adult mentors.  It even provides both Mentors and Mentees with ready-to-use mentoring books.
What's Included:
2 Video Trainings for Mentors (with handouts)
2 Reproducible Small Group Studies on Mentoring
2 Large Group Talks
3 Sets (Mentor and Mentee Guides) of Mentoring Road Books
1 Set of Mentoring Spiritual Leaders Books
1 Set of Mentoring Servant Leaders Books
Extras:
Mentor's Job Description
A Note To Parents
PowerPoint designs
How to Use this Curriculum: Tips on Recruiting Mentors