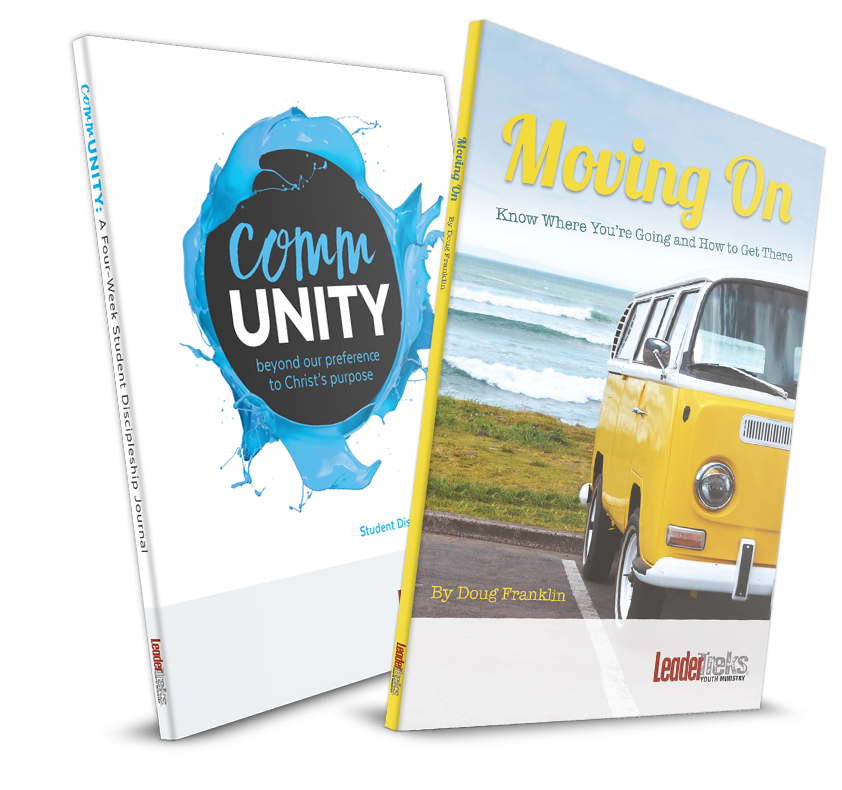 Graduation Bundle
Help your students discover their God-given identity and mission with the Graduation Bundle.
This bundle includes:
1 copy of Moving On
Moving On is a book for students to help them map out the next steps for their future, based on the clues that God has already been leaving in their lives. It will help them identify these clues by walking through this formula of: Burden + Passion + Vision = Mission
Burden – What breaks your heart
Passion – What brings you to life
Vision – What God is telling you to do
Mission – The road you'll take to get there
1 copy of Community Discipleship Journal
Community is a 4-week interactive discipleship journal for students. Packed full of Bible Studies, challenges, and more, Community is designed to help students navigate what it means to live in unity and go beyond our preferences.
Original Price: $14.90
$13.95