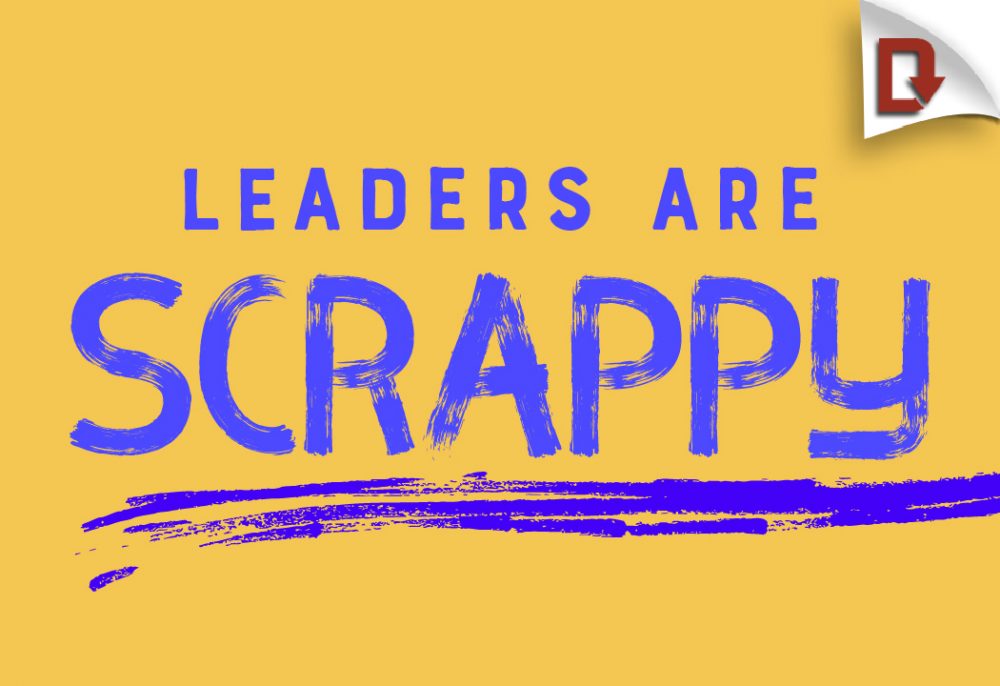 Leaders Are Scrappy
Student Leadership Training
Overall Topic: Helping students grow as leaders who stand up for their faith no matter what.
Distinctive Element: Leaders Are Scrappy is a downloadable, ready-to-use, lesson on a specific leadership principle. Download includes a facilitator's guide (Word and PDF) complete with instructions, time frames, extra notes, and activities as well as a reproducible student handout (Word and PDF).
---
Sometimes, following God and standing up for what's right call us to rock the boat a little bit. Godly leaders recognize and take opportunities to stand up for their faith and for the Lord, no matter who they must stand up to or what it might cost them. In this lesson students will:
Study John 9 to see how an encounter with Jesus and his power transformed a powerless man into a scrappy leader.
Create a tangible reminder of their inspiration for scrappy leadership and reason to stand with and for Jesus.
---
Everything you need is included:
Downloadable Facilitator Guide (Word and PDF)
Downloadable Student Handout (Word and PDF)
Biblical examples
Debrief and discussion questions
Experiential activity
Practical Life Application