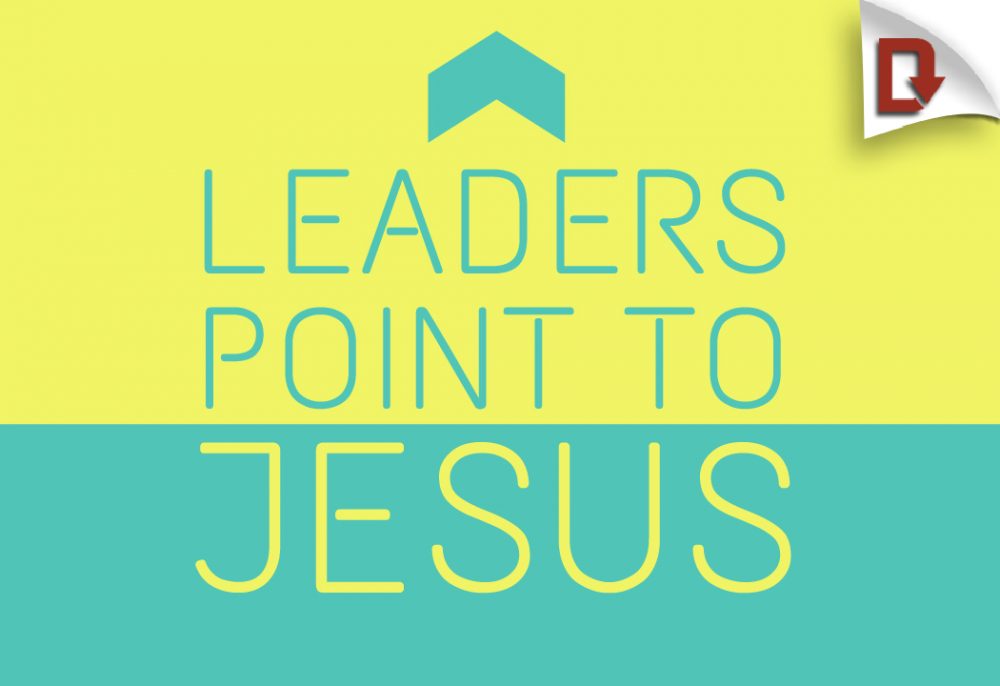 Leaders Point to Jesus
Student Leadership Training
Overall Topic: Helping students grow into leaders who help others see Jesus.
Distinctive Element: Leaders Point to Jesus is a downloadable, ready-to-use, lesson on a specific leadership principle. Download includes a facilitator's guide (Word and PDF) complete with instructions, time frames, extra notes, and activities as well as a reproducible student handout (Word and PDF).
---
As Christ-followers, we have the Good News and hope for the world. However, we often hesitate to share this Good News with those around us. In this lesson, students will:
Study a story in Mark about a man who can't contain himself after encountering Jesus.
Look at how an Olympic athlete inspires others to look at Jesus.
Practice pointing to Jesus' work through their life story in a creative activity.
---
Everything you need is included:
Downloadable Facilitator Guide (Word and PDF)
Downloadable Student Handout (Word and PDF)
Biblical examples
Debrief and discussion questions
Experiential activity
Practical Life Application