Team Building Freebie : Sticky Peanut Butter
Big Chill – Winter Slam – Ice Camp – Blizzard – Avalanche – Deep Freeze.
In case you missed it, the winter season has fully descended upon us, and it's clearly showing in our cold-weather themed names for upcoming events. Right now, your ministry is probably starting to gear up for its annual retreat. As you are planning a fun, frozen weekend of adventure and discipleship for your students – whether it's a Chill, Slam, or Blizzard – you may find yourself looking for creative activities to fill out your schedule.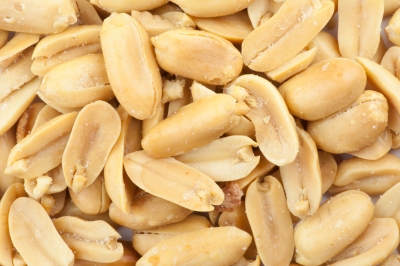 Look no further! This week's Freebie is for you! "Sticky Peanut Butter" is an interactive and intentional team building initiative that is easy to sell and requires no set up. It's a great addition that will not only engage students, but give them an experience that will teach them influential leadership principles and lead them to specific, transformational application.
As students work together to save the world from the impending doom of a nuclear fallout, they will be physically, mentally, and relationally challenged. In debriefing the experience, the presence of leadership principles such as Intentional Communication, Chart the Course, Navigating obstacles, and Focus Precedes Success can be identified and discussed. This creates a transformational opportunity for students to link experience with principles that you don't want to miss!
It doesn't matter which camp you prefer, Creamy or Crunchy, everyone will enjoy and learn from this interactive Freebie.
"Image courtesy By thanunkorn,/ FreeDigitalPhotos.net".
About the Author
Doug Franklin
Doug Franklin is the president of LeaderTreks, an innovative leadership development organization focusing on students and youth workers. Doug and his wife, Angie, live in West Chicago, Illinois. They don't have any kids, but they have 2 dogs that think they are children. Diesel and Penelope are Weimaraners  who never leave their side. Doug grew up in… Read More