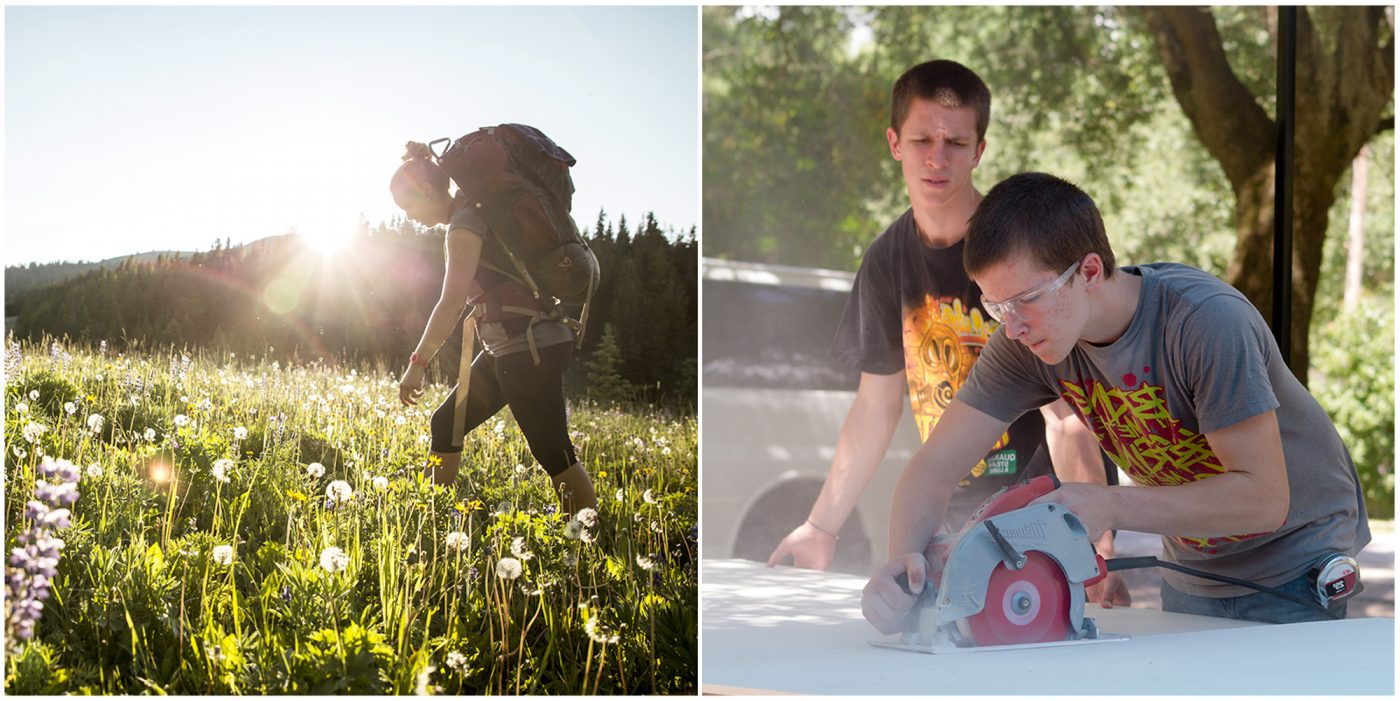 Georgia Adventure Combo
Trip Length – 1 week, 10 days or 2 weeks
Location –Atlanta, GA and Clayton, GA
Age level – High School and Jr. High
Group Size – 12-20 participants
Dates – Summer
Cost $595 one week / $895 10 days / $1,045 – 2 weeks
(Price excludes transportation)
Call Dan for more information: 877.502.0699
Book Your Trip Today
Price Includes
Pre-trip training material – Passport
Online Access to the LeaderTreks Leader's Manual
On-trip devotional – LeaderTreks Trip Book
Full-time, professional staff
Food (except for any meals out), housing, and work project supplies
Challenging home repair work projects
VBS or other ministry opportunity
Wilderness skills training with orienteering
All needed equipment except sleeping bags and personal items
4-6 days of Backpacking (depending on trip length)
Post-trip training material – Mission Life
Optional: Follow-up devotional book, Assessment, Training Event
Wilderness
The Chattahoochee National Forest in northern Georgia will be your classroom for the first week. The wilderness areas allow us to go off trail into the rugged mountains of the East. These mountains are historically famous and as you travel through them you can imagine the hardships they gave the early pioneers who wanted to go west. The mountains offer wonderful challenge opportunities along with unparalleled beauty. This is a great place to introduce teams to the wilderness as well as thoroughly challenge upper-level teams.

Missions
The Atlanta metropolitan area is home to almost 6 million people, making it the ninth largest city in the United States. The city saw rapid development in preparation for the Olympic Games in 1996, spurring manufacturing job growth across the area. While this helped develop large sections of the city, Atlanta is still home to poverty and under served neighborhoods. Your team, alongside our missionary partners in the community of Decatur, will be reaching out to the local neighborhood through home repair projects and afternoon relational ministry.
The 52-week advantage for your youth group
Trip benefits for your students
Leadership skills
Leading with confidence
New view of personal potential
Clear communication
Learn to live with integrity
Service Projects
Groups will do a variety of projects including painting, carpentry, home restoration, and concrete work.
Relational Outreach
Ministry can include Vacation Bible School, sports outreaches, or youth group events
Typical Calendar:
Day 1: (Sunday) – Arrive at wilderness site, camp overnight
Day 2: Backpacking
Day 3: Backpacking
Day 4: Backpacking
Day 5: Backpacking
Day 6: Backpacking
Day 7: (Saturday) – Transition to mission site
Day 8: (Sunday) – Church and prepare for ministry
Day 9: a.m. Service Project – p.m. Relational Outreach
Day 10: a.m. Service Project – p.m. Relational Outreach
Day 11: a.m. Service Project – p.m. Relational Outreach
Day 12: a.m. Service Project – p.m. Relational Outreach
Day 13: a.m. Service Project – p.m. Optional fun afternoon out
Day 14: (Saturday) – Departure
Book Your Trip Today