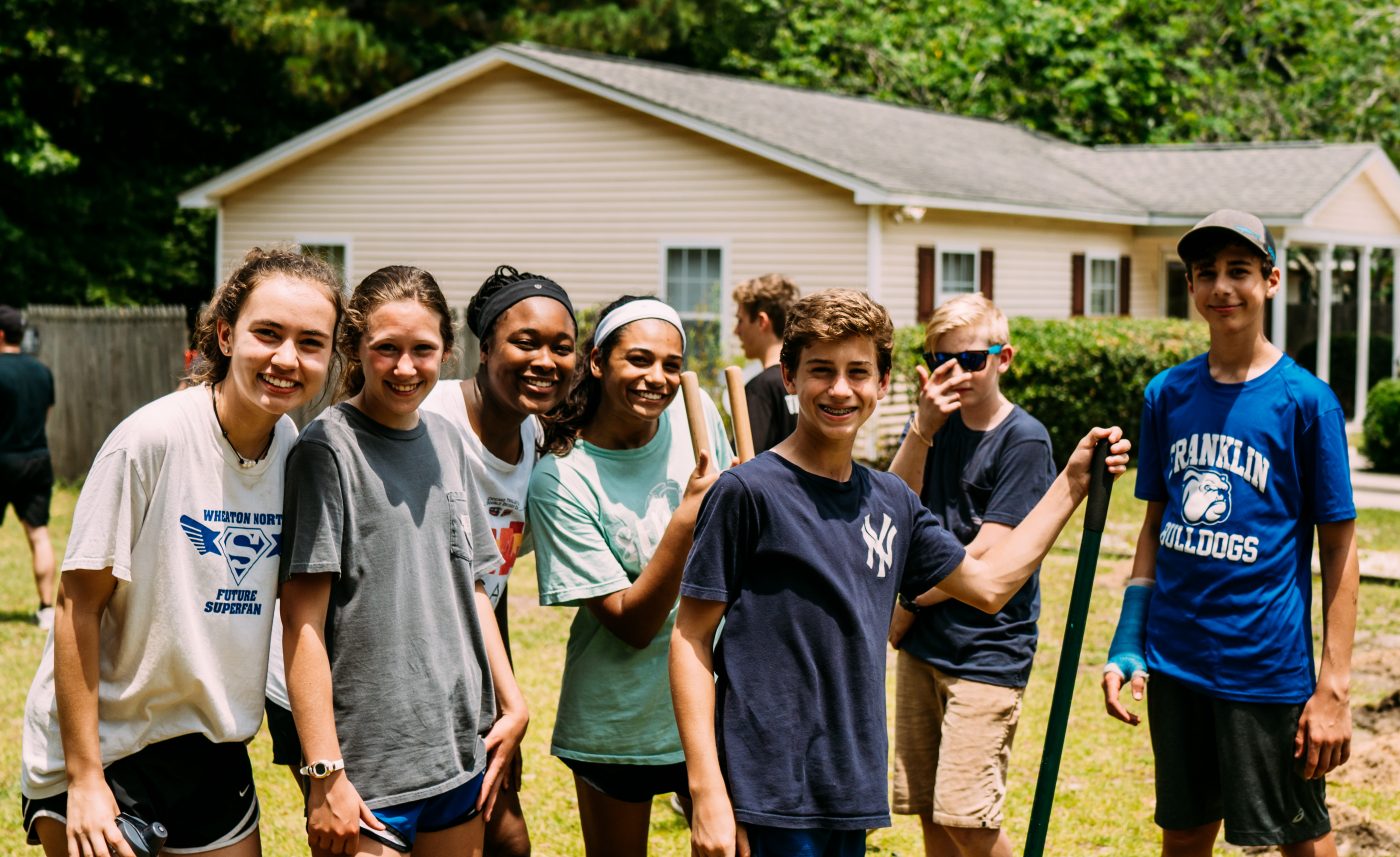 Myrtle Beach
Trip Length – 1 week
Trip Style – Myrtle Beach Hurricane Relief
Age level – High School and Jr. High
Group Size – 15-25 participants
Trips starting as low as $545
| Dates | Age Group | Price/Person |
| --- | --- | --- |
| May 31-June 6, 2020 | High School/Jr High | $545 |
| June 7-13, 2020 | High School/Jr High | $595 |
| June 14-20, 2020 | High School/Jr High | $595 |
| June 21-27, 2020 | High School/Jr High | $595 |
| June 28-July 4, 2020 | High School/Jr High | $595 |
| July 5-11, 2020 | High School/Jr High | $595 |
| July 12-18, 2020 | High School/Jr High | $595 |
| July 19-25, 2020 | High School/Jr High | $595 |
| July 26-Aug 1, 2020 | High School/Jr High | $545 |
Call Dan for more information: 877.502.0699
Book Your Trip Today
Price Includes
Pre-trip training material – Passport, Imprint, and The Least of These
Online Access to the LeaderTreks Trip Partner Website
On-trip devotional – LeaderTreks Trip Book
Full-time, professional staff
Food (except for any meals out), housing, and work project supplies
Service projects – clean up and home repair
Relational outreach –
Post-trip training material – Mission Life
Optional: Follow-up devotional book, Assessment, Training Event, and T-shirt
Overview
The effects of Hurricane Florence are still being felt in the Carolinas, and they will be for years to come. As floodwaters have risen and swept away many homes and belongings, people are left wondering how they will repair and rebuild their lives. The reality is that for many families left in the wake of a hurricane, the rebuilding never takes place.
Through our local partnership in Myrtle Beach, your team will be able to offer help and hope to families left in the wake of Hurricane Florence.
The 52-week advantage for your youth group
Trip benefits for your students
Teamwork
Unity
Desire to study God's Word
Team care
Servant's heart
Work Projects
Groups will do a variety of hurricane relief projects. These could involve clean up or construction projects.
Ministry Opportunities
Groups will have the opportunity to partner with a ministry aimed at reaching out to local youth.
Adventure Opportunities
Your students will be able to dive into the Atlantic as they hang out on the beautiful beaches of Myrtle Beach.
Day 1:(Sunday) Arrive at site.
Day 2: a.m. Service Project – p.m. Local Youth Ministry Outreach
Day 3: a.m. Service Project – p.m. Local ministry
Day 4: a.m. Service Project – p.m. Local ministry
Day 5: a.m. Service Project – p.m. Local ministry
Day 6: a.m. Site clean up – p.m. Adventure Outing
Day 7:(Saturday) Departure