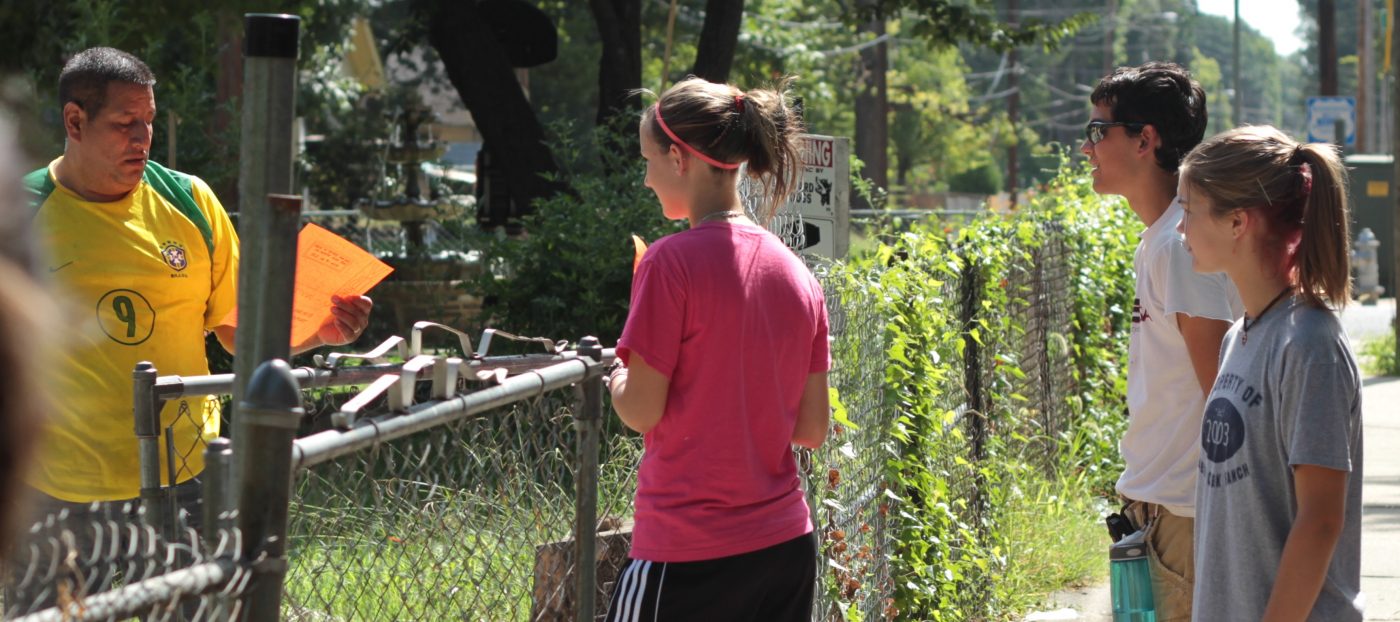 Frontline
Trip Length: 1 week
Trip Focus: Service community development and teamwork
Trip Sites: Kentucky, Memphis, and Atlanta
Trip Leadership: Adult leaders
FrontLine trips are service learning adventures that put teams on the front lines of what God is doing in hurting communities across the United States. We call these trips "service learning adventures" because through serving in a mission setting students will learn about God, themselves, leadership, and community. Their learning is experiential and active. These trips are full of adventure as students walk the "mission road" and see and experience things outside their comfort zone.
Our FrontLine teams work with churches located in poor and needy communities who are seeking to make a deep impact by providing assistance, love and healing through the Gospel. Teams help these churches on the front lines maximize their impact by providing the necessary energy, hands, and resources to reach deep into their community and touch lives. Students will engage with the community through service projects and various relational outreach ministries.
Students will learn how to serve and they will work hard each and every day. They will also learn about the diverse Kingdom of God. They will see how issues like poverty, racism, immigration, and substance abuse affect communities, families and individuals. They will work shoulder to shoulder with churches working to solve some of these issues and bring the Gospel into dark places.
As students learn and serve, our program will challenge them to think and live differently, becoming leaders who make a difference for the Kingdom of God.