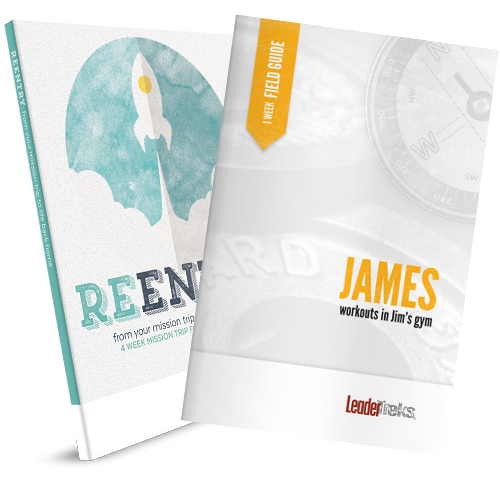 Mission Trip Devotional Bundle
Mission Trips Can Go Deeper
Mission trips should be about transformation rather than just a cool destination. Mission trips help students grow deeper in their faith while also helping others in need.
The Mission Trip Book Bundle helps you bring spiritual depth to your student mission trip The bundle has both an on-trip field guide devotional, but also a four week journal for students to debrief what God did in and through them on the trip.
This bundle includes:
1 copy of our James Field Guide
This is more than a mission trip devotional. The James Field Guide includes a 6 day study on the book of James that exposes them to a variety of Bible study methods, a daily prayer journal that teaches students a pattern of prayer to help them hear God, a growth journal that encourages students to track God's work in their lives, and an evaluation tool that helps your team challenge themselves to improve.
1 copy of our Reentry Follow-Up Journal
This 4 week mission trip follow up journal is designed to help your students debrief their mission trip and set milestones in place that help them continue living out God's mission at home. Reentry contains 4 weeks of Bible studies, challenges, thought-provoking experiences, hard questions and insights into living on a mission.