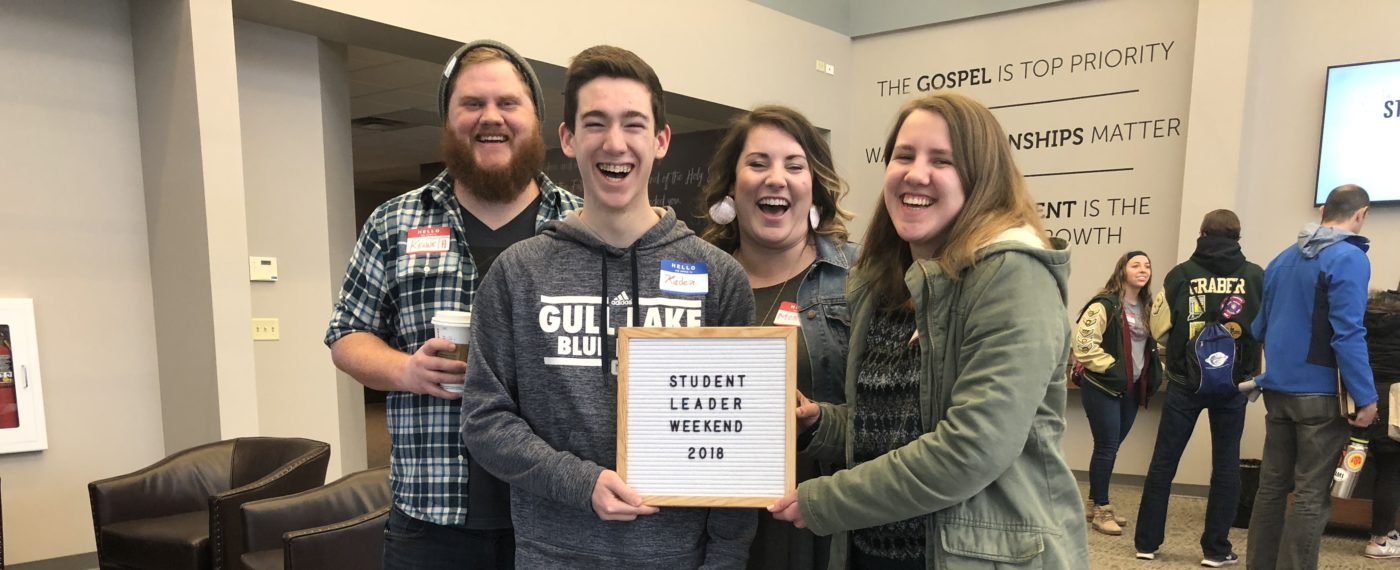 Student Leader Weekend
Training for students leading mission trips
What is it?
Student Leader Weekend is a focused time of training for you and 2 of your student leaders. The goal of the weekend is to equip your students with the tools they need to be great leaders, build a great team, and run a great student-led mission trip.
Who is it for?
Student Leader Weekend is designed for student leaders in high school or college who are specifically preparing to lead a student-led mission trip. LeaderTreks teams going on Intense Impact Trips attend Student Leader Weekend, but you're welcome to attend even if you are taking a trip with an organization other than LeaderTreks.
You and your student leaders will spend personal and intentional time determining the goals for the trip, creating a blueprint for the team, and designing a plan for every aspect of the trip.
You're also welcome to bring additional adult volunteers to join in the training process.
When and where?
Student Leader Weekend is February 8, 2020 from 8:00am-8:00pm.
LeaderTreks will host this event at Crossroads Community Church (1N100 Gary Ave, Carol Stream, IL 60188).
You can look for lodging at the nearby Hampton Inn Carol Stream.
what's the cost?
Student Leader Weekend is $69/participant.
The cost includes:
Training Sessions
Training Materials and Team Blueprint
Student Leadership Assessments
Leadership and Team Building Activities
Lunch and Dinner
Follow-Up Materials
What's unique About Student Leader Weekend?
LeaderTreks believes that for students to develop as leaders, they need both principles and experience. Without the knowledge of leadership principles, students are unable to evaluate and learn from the experience.
Student Leader Weekend provides your student leaders with the opportunity to interactively learn important leadership principles that they can then apply to their mission trip right away.
Over the course of the weekend, students will:
Create a Blueprint – used to help students strategically plan the process of leading a student-led mission trip
Understand their leadership role
Discover their unique leadership wiring
Set goals and expectations
Learn team building skills
What Will The Results Be?
Clarity – Your student leaders will have a better understanding of their role as they set out to lead this year's mission trip.
Confidence – Your student leaders will leave ready and confident to live out their role before, during, and after the trip.
Vision – Your student leaders will walk away with clear picture of the overall goal for the trip and specific steps for achieving that goal.
Take a look at the best of the last several years of Student Leader Weekend.