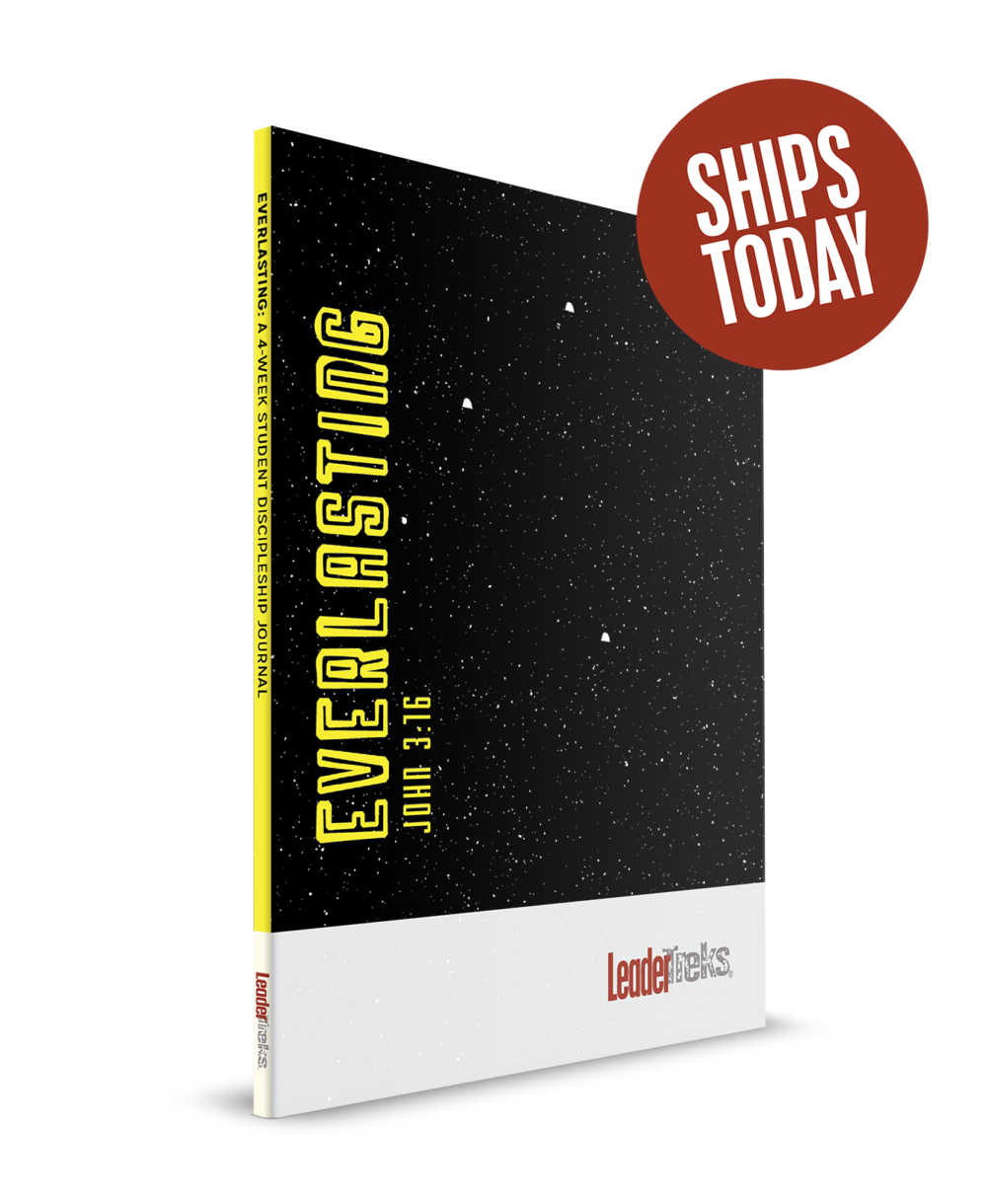 Everlasting Student Discipleship Journal
4-Week Student Discipleship Journal
Bring to life for students the powerful message of John 3:16
---
For God so loved the world that he gave his only begotten Son, that whoever believes in him shall not perish but have everlasting life. – John 3:16
When we start following Christ, we start the beginning of forever. Not forever like a bus ride that won't end. But forever like how you felt on the very best day of your life, over and over again. Everlasting means that we know how the story ends. It means that everything that's wrong in our life doesn't have the final say. Everlasting means that we get to be friends with the God of the universe who knows our future and is crazy about us. Everlasting also means that we live forever, but the first little bit is here on earth.
66 books of the Bible tell one giant rescue story – this study is designed to give you sneak peaks into how that story fits together and works its way into your life.
Loved. Broken. Redeemed. Called.
Everlasting contains 4 weeks of:
Bible studies
Challenges
Thought Provoking Experiences
Hard Questions
Marks of a Disciple
---
Week One: Loved
Week Two: Broken
Week Three: Redeemed
Week Four: Called
---
Currently on clearance.