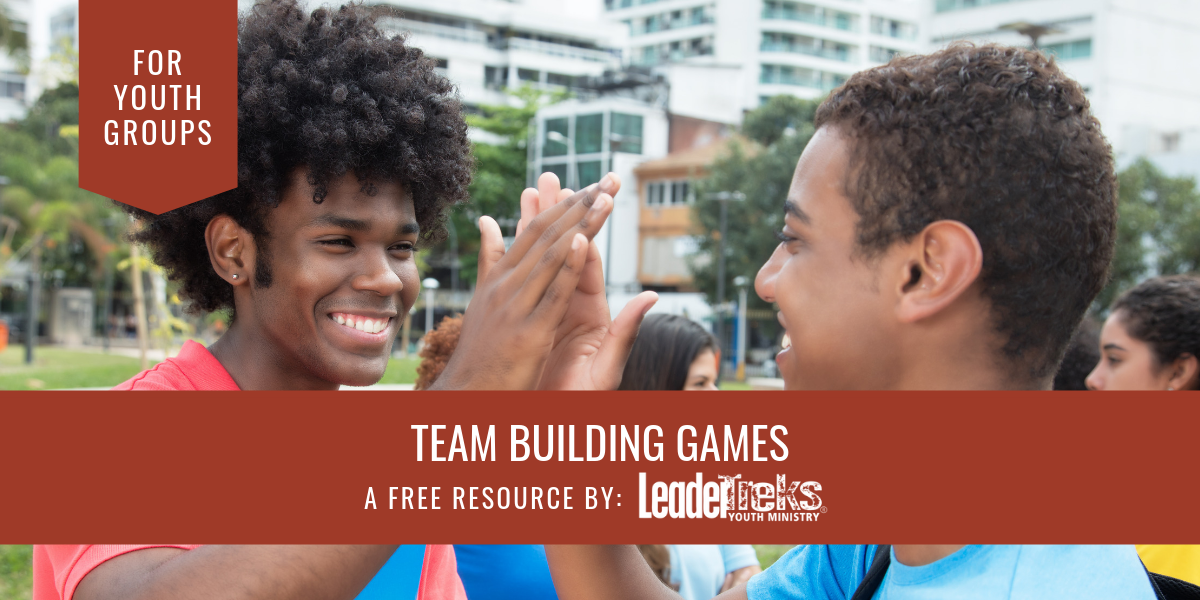 Team Building Games for Youth
Use these five fun, interactive team building games for youth to help your students engage with one another and build trust in a real and memorable way.
FOR EACH TEAM BUILDING GAME YOU'LL FIND:
A SHORT DESCRIPTION
WHAT EQUIPMENT IS NEEDED
INSTRUCTIONS FOR SETTING UP THE GAME
A LIST OF GROUND RULES
INSTRUCTIONS FOR INTRODUCING THE GAME
QUESTIONS FOR DEBRIEFING
Looking for additional team building, check out our Leadership Training Events. You can bring LeaderTreks to your church to facilitate team building activities for your students.