GROW YOUR LEADERSHIP
A person who is a 10 on the Leadership Scale does not want to work with someone who is a 6. A Leadership 10 understands vision, strategy, and execution—basically how organizations work—and can't follow someone who doesn't. They quickly become frustrated with disorganization and missed opportunities. True, they may join for a year, but you will lose them very quickly. We need to grow our leadership.

Some youth workers tell me that leadership doesn't matter; loving students is what is important. Yes, building relationships and helping students feel like they belong is the foundation of youth ministry. But if you want to have a youth ministry that impacts more than a few students, you will need adult volunteers. Being a leader vs. just loving students allows you to attract volunteers that will help you grow the ministry.

John Maxwell's The Law of the Lid discusses this basic idea: A person who is a Leadership 6 will only attract volunteer leaders who are Leadership 3s and 4s. This is why you need to grow your leadership.

When you run away from learning about leadership or embracing leadership principles, you are paying a high price. Your lack of leadership is driving away the best people who can volunteer in your ministry. Grow your leadership, and you will grow the pool of people who have the potential to impact students.

I believe leadership can be learned. It requires that you start by taking an honest look at yourself and your work ethic. Yourself because it's the start of understanding leadership. Your work ethic because growing as a leader will take hard work.


Three simple things you can do to raise your leadership score and grow your leadership:
1. Be on time.
Start youth group when you say it starts. Be home from the retreat 10 minutes before you promised to be back. Get the calendar out on time. Give your volunteers the materials they need for small group a week ahead of time. Just be on time and your leadership score will rise.
2. Return messages quickly.
Return every phone, text, and email message quickly. I am shocked to hear youth workers tell me they are in trouble because they didn't response to messages, but I hear it all the time. Your calendar and social media posts are not enough. Make sure your voice message box is open and get back to people within the hour.
3. Say what you mean, and mean what you say.
Whatever you tell parents, volunteers, church leaders, and students that you are going to do, make sure you do it! Make it a goal to have the church members say, "If the youth worker says he/she will do it, then it's as good as done."
These three simple leadership tasks will catapult your leadership to the highest level. The better your leadership, the better your volunteers, the more impact your ministry has.
I help youth workers grow their leadership score through a series of retreats called Refuel Retreats. These retreats focus on youth workers developing as leaders. If you're ready to grow your leadership, come join us! I am confident you will learn about yourself and your leadership.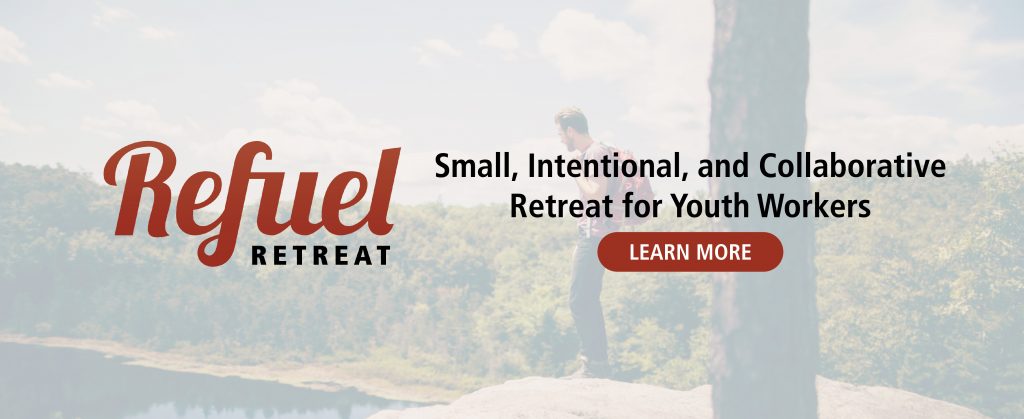 About the Author
Doug Franklin
Doug Franklin is the president of LeaderTreks, an innovative leadership development organization focusing on students and youth workers. Doug and his wife, Angie, live in West Chicago, Illinois. They don't have any kids, but they have 2 dogs that think they are children. Diesel and Penelope are Weimaraners  who never leave their side. Doug grew up in… Read More