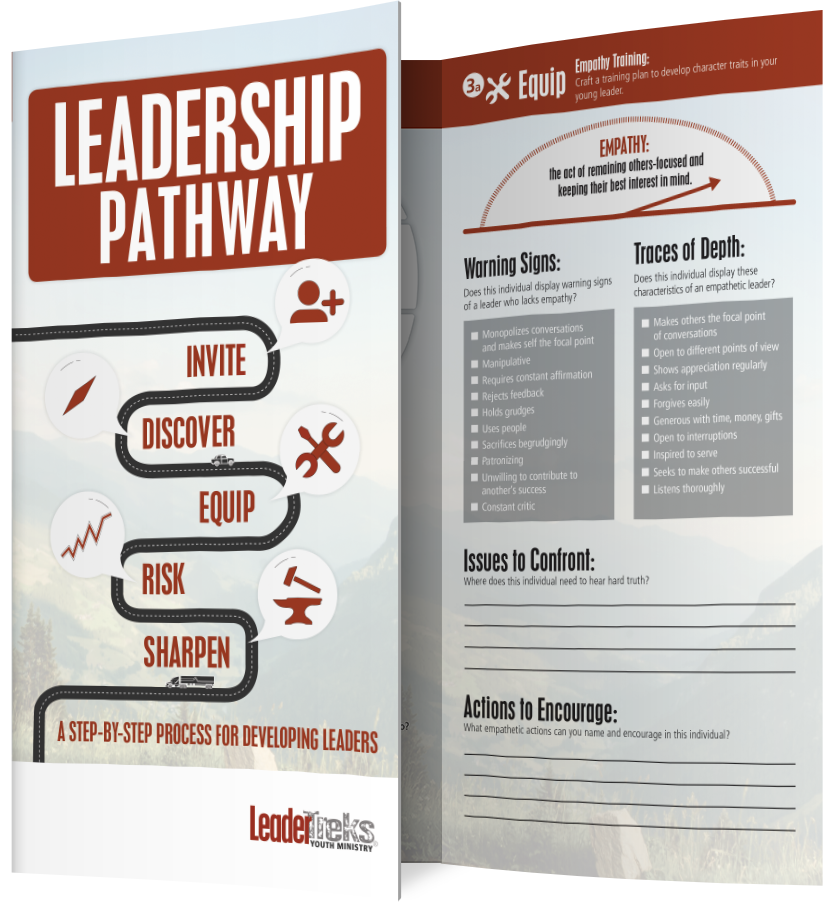 Leadership Pathway
A step-by-step guide to developing leaders
Discover your road map for leadership development
---
The Leadership Pathway is a tool designed to help you answer the question, "How do I develop leaders in my ministry?" It teaches a simple, practical, and straightforward approach to leadership development that can help you train and equip student leaders and even adult volunteers.
Consider The Leadership Pathway as your road map for leadership development. It's intended to guide your steps, giving you insights on how to start the process of leadership development and what to do next.
You should purchase The Leadership Pathway for each student or volunteer you wish to develop. You'll use The Leadership Pathway to identify a leader's potential, set goals for their growth, and track their progress.
The Leadership Pathway five-step process includes:
Invite
Discover
Equip
Risk
Sharpen
The Leadership Pathway works great alongside Student Leaders Start Here. You'll find that the assessments in Student Leaders Start Here allow you to contribute details to the profile described in Step 2 – Discover in the Leadership Pathway. Purchase both together in the Student Leadership Bundle.
HERO Members can download the digital PDF for free. Become a HERO today.
$2.00
In stock (can be backordered)