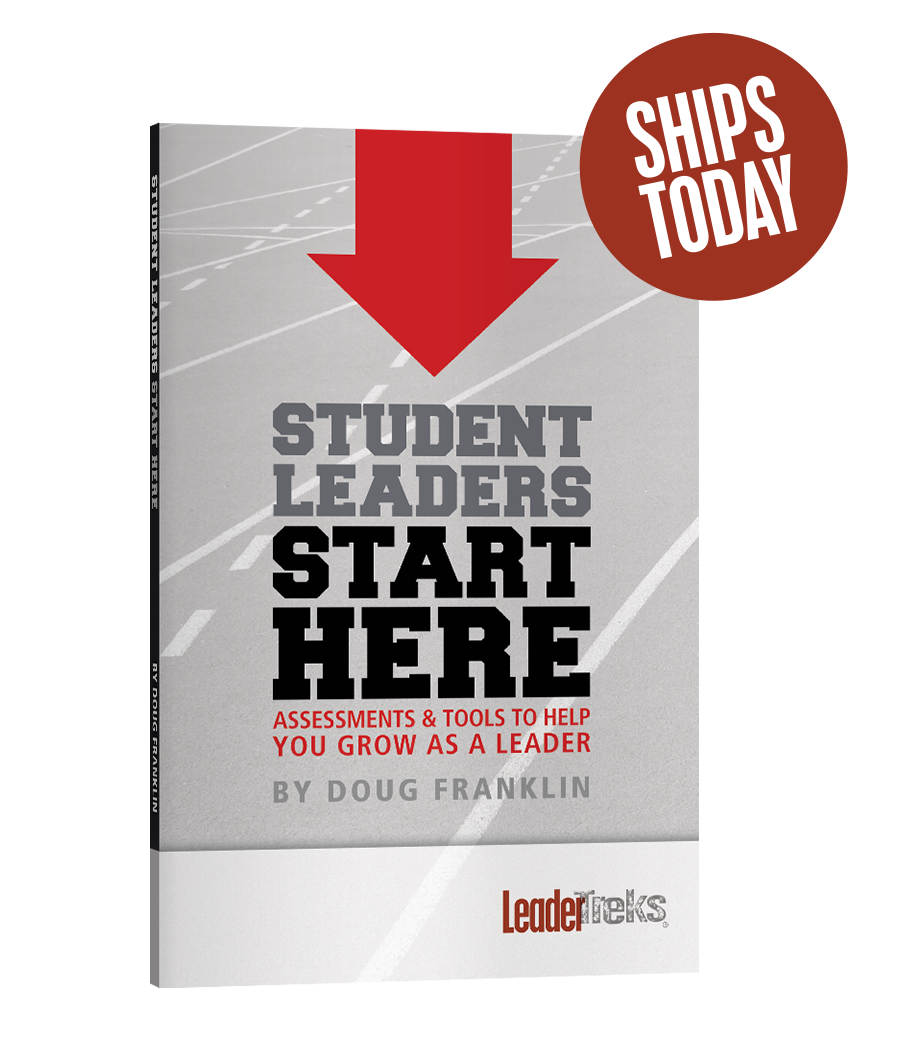 Student Leaders Start Here
Practical, interactive student workbook with 5 assessments
Start students on the road to leadership development
---
Student Leaders Start Here is a practical, interactive workbook, designed to help you develop student leaders in your ministry. It uses three core leadership principles and five assessments to help students get a healthy start in student leadership.
Give this book to the individual student who is ready for leadership or use it in your student leadership team and small groups when you follow the bonus pages for small group facilitators. Student Leaders Start Here will help you create a Leadership Profile for each student leader in your ministry.
(For additional resources for youth workers developing leaders, check out the Leadership Pathway.) 
3 Core Leadership Principles:
Leadership Design: A student's leadership foundation should be built on who they are. Every student will lead differently based on how they were created and how they have been specifically gifted by God. When students know their leadership wiring they are empowered to serve others through their unique strengths.
Balancing Act: We all know a great visionary who has acted inappropriately. We also know the leader who wants everything done right but can't execute the vision. The key here is balance. Student leaders must learn how to execute skills but also be someone of godly character.
Mission First – People Always: God has given us a mission and the mission is people. Students generally value one over the other, thus neglecting the one they do not value. But in leadership, tasks and relationships are tied together. Great student leaders understand this and work hard to care for people, while still reaching goals.
5 Student Leadership Assessments: 
Leadership Skills Test
Character Trait Assessment
Leadership Style Assessment
The process of leadership development is different for each person but the three principles in this workbook are foundational to getting the right start.
---
$7.95
Bulk Pricing:

$

7.45 for 10 to 24.
Bulk Pricing:

$

6.95 for 25 or more.
In stock (can be backordered)
Download Sample

>>