5 Components of an Intentional Junior High Youth Ministry
Junior high ministry has become the most important ministry in our churches. Due to the drop in the age of adolescence, junior high students are now making the most critical decisions of their lives between the ages of 12–15. They are forming judgments, making faith decisions, and developing their worldview well before high school.
If we continue to think that junior high ministry is the step ministry to the high school ministry, we will be making a huge mistake. We must come to the realization that junior high youth ministry needs to be the focus of our church. If we only concentrate on high school ministry, it can be too late. We are losing students before we even turn our focus on them.
So why don't we just take the high school ministry and lead it for junior high students or invite junior high students to come to high school youth group? Well, junior high students do not have the same level of maturity as high school students. Also, junior highers have not had some of the life experiences that high school students have had. So they need a different style of ministry in order to help them grow spiritually. Read the pros and cons list for keeping or splitting junior high and senior high.
In order to create more intentional and impactful junior high youth ministries, here are five components to consider:
1. Volunteers gifted to sow
Junior high students will only get about 5% of what you tell them (on a good day). So volunteers need to be patient, willing to keep throwing out truth until some small nugget takes root. If volunteers are hoping to see fruit from their ministry, junior high youth group may not be the place for them.
2. Mindset that junior high matters
So often we treat junior high ministry like it just doesn't matter whether or not we do it. Sometimes people even make jokes or talk about how the worst place to serve would be the junior high youth group. We need urgency about reaching, training and caring for the spiritual needs of junior highers.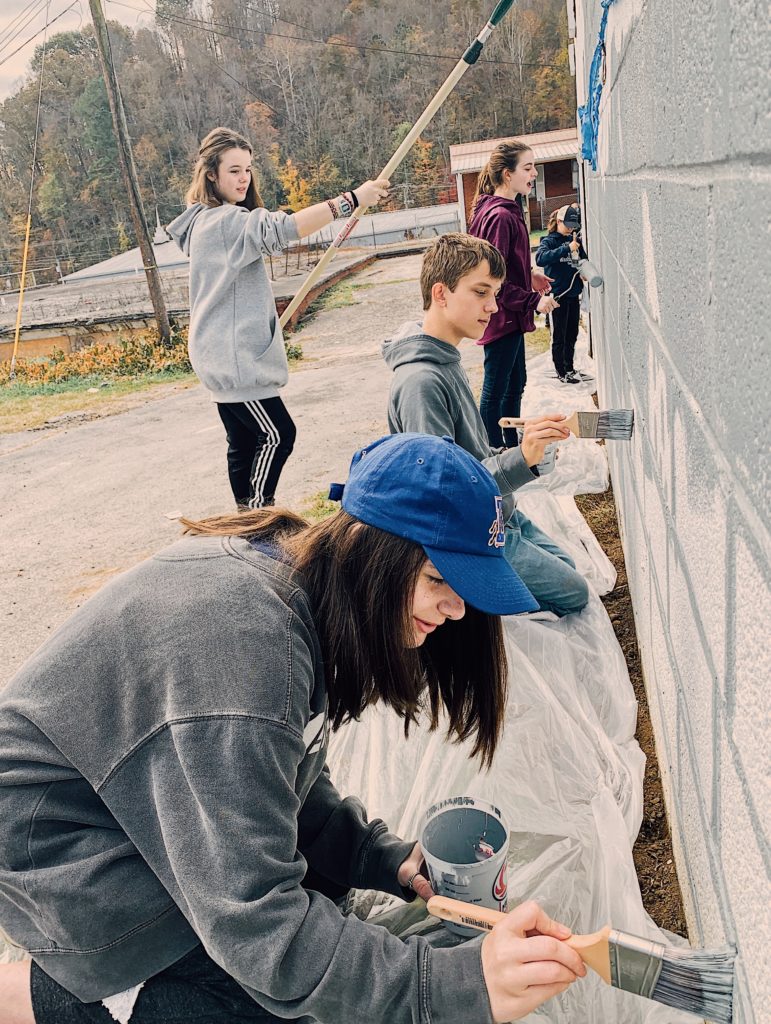 3. Retreats, camps and mission trips focused on teamwork
Sometimes churches don't offer these kinds of opportunities to junior high students because they assume the junior highers won't learn as much from these trips as high school students will. This is only true if you offer the same kind of experiences to each group. These experiences can be great for junior highers if they are crafted to meet junior high students' needs. The basis of the whole church is that we are gifted to serve the world and each other so we can bring glory to God, so let's teach students to work together. Junior high experiences need to be focused on teamwork—teamwork games, adventures, and teaching to challenge students to see the best in each other. This kind of experience will build a foundation of trust among students.
4. Teach students to pray
Junior high students love to experience worship, and they can easily come to think that all worship is singing. Honestly, I would rather have my students pray in their bedrooms than stand on their chairs and sing their lungs out at youth group. Spending time in prayer means students have a deep, personal relationship with Jesus. The problem is that no one is teaching students how to pray. (By the way, even the disciples needed someone to teach them to pray.) Junior high students are still open to learning to pray, and they still believe God is listening. Don't let the window of opportunity close on teaching these students to pray.
5. A strategy for herds
Junior highers move in herds. They are a little bit like sheep—if one person is doing it, soon they will all be doing it. So let's use this strategy to attract more junior highers to our youth ministries. Let's create events that get shared at the lunch table at school. Events so crazy and fun the students will be compelled to bring their friends. Let's have an all-out mentality to reach junior highers.
Let's also realize the power that junior high students have to reach their friends. Let's equip them to share their hearts with others, and let's teach them to invite their friends to church and to know Christ.
---

About the Author
Doug Franklin
Doug Franklin is the president of LeaderTreks, an innovative leadership development organization focusing on students and youth workers. Doug and his wife, Angie, live in West Chicago, Illinois. They don't have any kids, but they have 2 dogs that think they are children. Diesel and Penelope are Weimaraners  who never leave their side. Doug grew up in… Read More