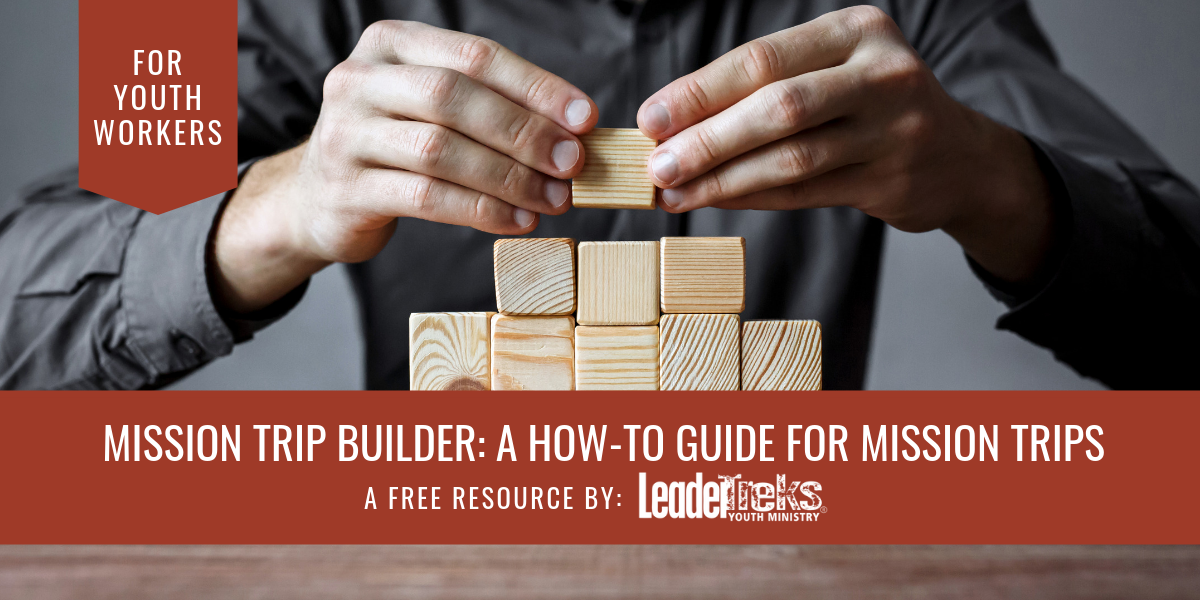 Mission Trip Builder
Here at LeaderTreks we started leading mission trips back in 1994. We love what we do, and we love to create resources and experiences to help you lead a more intentional youth ministry. The Mission Trip Builder is a How-To Guide for Mission Trips designed specifically for youth workers who are looking to craft an intentional mission trip experience for their students.
A mission trip is really a short-term Kingdom experience introducing and preparing students for long-term Kingdom living. Everything on a short-term mission trip—the purpose, serving others, being uncomfortable, taking risks, building community with the unlikely, and rubbing shoulders with the least—has the potential to transform students. But we don't always make the most of these trips. We don't always utilize them to grow and transform our student's lives.
We have an opportunity to craft a short-term mission trip experience to be a greenhouse for student development, but we need to be intentional in the building process. This tool will help you build and craft an intentional mission trip experience for your students, one that will give them the best chance for growing into strong and healthy Christ-followers.
Here's a look at what you'll find inside this tool:
ENVIRONMENT: Determine the best setting for your trip
PURPOSE: Identify the main goal for your trip
TRIP BUILDER: Create an intentional trip schedule