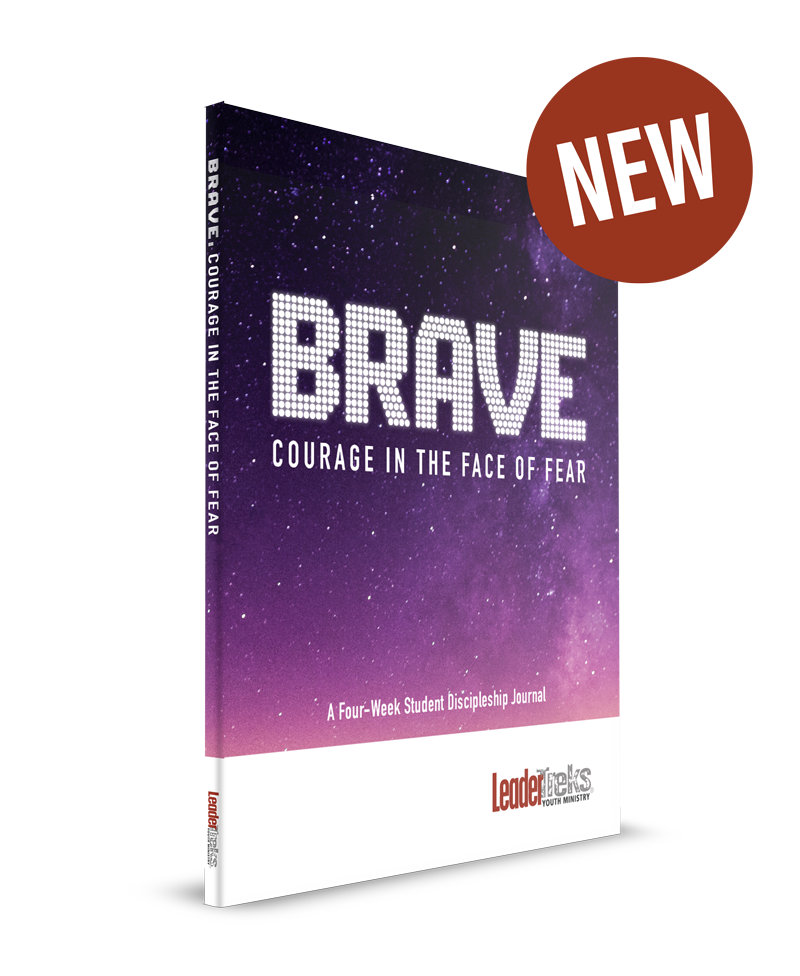 Brave Discipleship Journal
What's your biggest fear?
There are a lot of scary things in this world, whether you like to admit that or not. Spiders, heights, public speaking, snakes, death, public humiliation, rejection, being alone, sharks, losing your phone—the list of fears could go on and on. So in a world where it's easy to worry and give in to fear, how can you live courageously for Christ?
When you choose bravery, you humbly admit your need for Christ, confess your sin, boldly obey Jesus even when it seems risky, and tell others how Jesus offers salvation to everyone. There will be times when you'll want to give in to fear. But Jesus calls us to be brave!
Brave contains 4 weeks of:
Bible Studies
Challenges
Thought-Provoking Experiences
Hard Questions
Marks of a Disciple
---
Week One: Do You Have What It Takes?
Week Two: Be Honest
Week Three: Be All-In
Week Four: Be Fearless