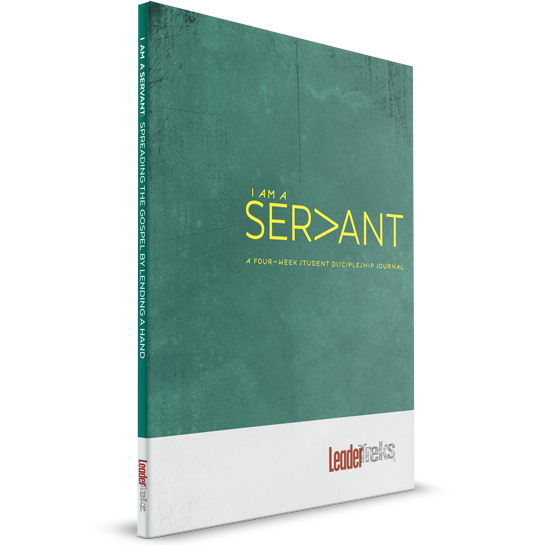 I Am A Servant Student Discipleship Journal
Becoming a servant is so much more than just serving. It's something that happens as we follow Christ and become more like him. We start seeing the world the way he does. We start responding to things as he would. We discover that service is more than a checklist to complete or a means to an end. It's a Christ-follower's automatic response to the pain and injustice and brokenness of the world around them. It's an all-the-time thing, as important a part of your identity as your personality, your memories, or even your name.
Jesus = The Greatest Servant
Jesus was the greatest servant of all. As he sat around the table for the last time with his disciples, he washed their feet, challenging them to become servants by following in his footsteps. I Am A Servant is designed to help you transform from someone who serves into a committed servant like Christ.
I Am A Servant contains 4 weeks of:
Bible studies
Challenges
Thought Provoking Experiences
Hard Questions
Marks of a Disciple
>>Week One: What Is A Servant?
>>Week Two: Who Do You Serve?
>>Week Three: When Do You Serve?
>>Week Four: How Do You Serve?