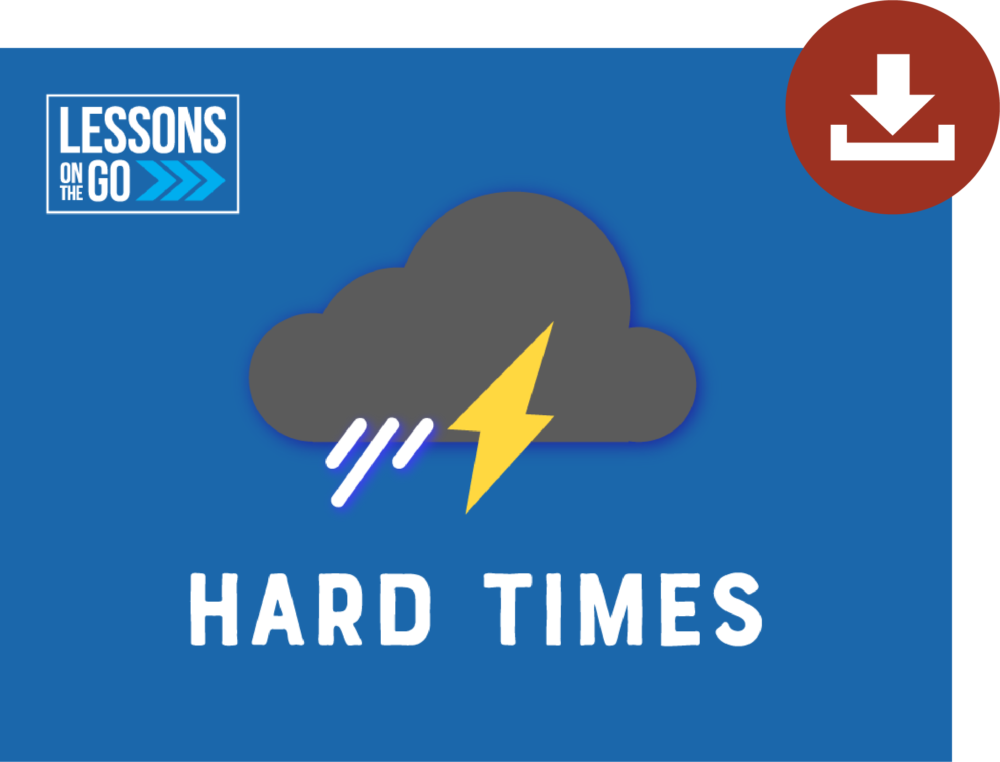 Hard Times
Four lessons from 1 Peter about following Jesus through the hard times.
---
These four lessons take a deep look at the book of 1 Peter. Peter writes a lot about the intersection of suffering, salvation, and hope in the Christian life, so each lesson helps students answer the question, "What do I do when following Jesus isn't easy?" Students will walk away with a new understanding of the power of hope and how God works in the difficult seasons of their lives.
Lessons on the Go are easy-to-use youth ministry lessons that are Bible-based and single-focused. They're designed to help everyone from volunteer leaders to experienced full-time youth workers quickly facilitate great discussions with clear takeaways and real-life application steps.
---
FOUR LESSONS:
Living Hope: Jesus gives us hope to endure the hard times that life throws our way (1 Peter 1:3–13)
But I Don't Want To!: Following Christ means obeying his commands even when it's hard (1 Peter 1:13–2:3)
Stay on Track: Be ready to explain the source of your hope during hard times—Jesus (1 Peter 3:8–17)
Not Shocked: When hard times come, don't be surprised—focus on how God will be glorified through them instead (1 Peter 4:12–19)
---
WHAT'S INCLUDED IN YOUR DOWNLOAD:
One handout for both leaders and students keeps it simple. Just print and go! For more flexibility, give the back page for students and keep the front page as a leader-only resource that you can customize.
How To Use This Resource page you can give to volunteers and small group leaders with tips and clear takeaways.
Promo graphics for the series.