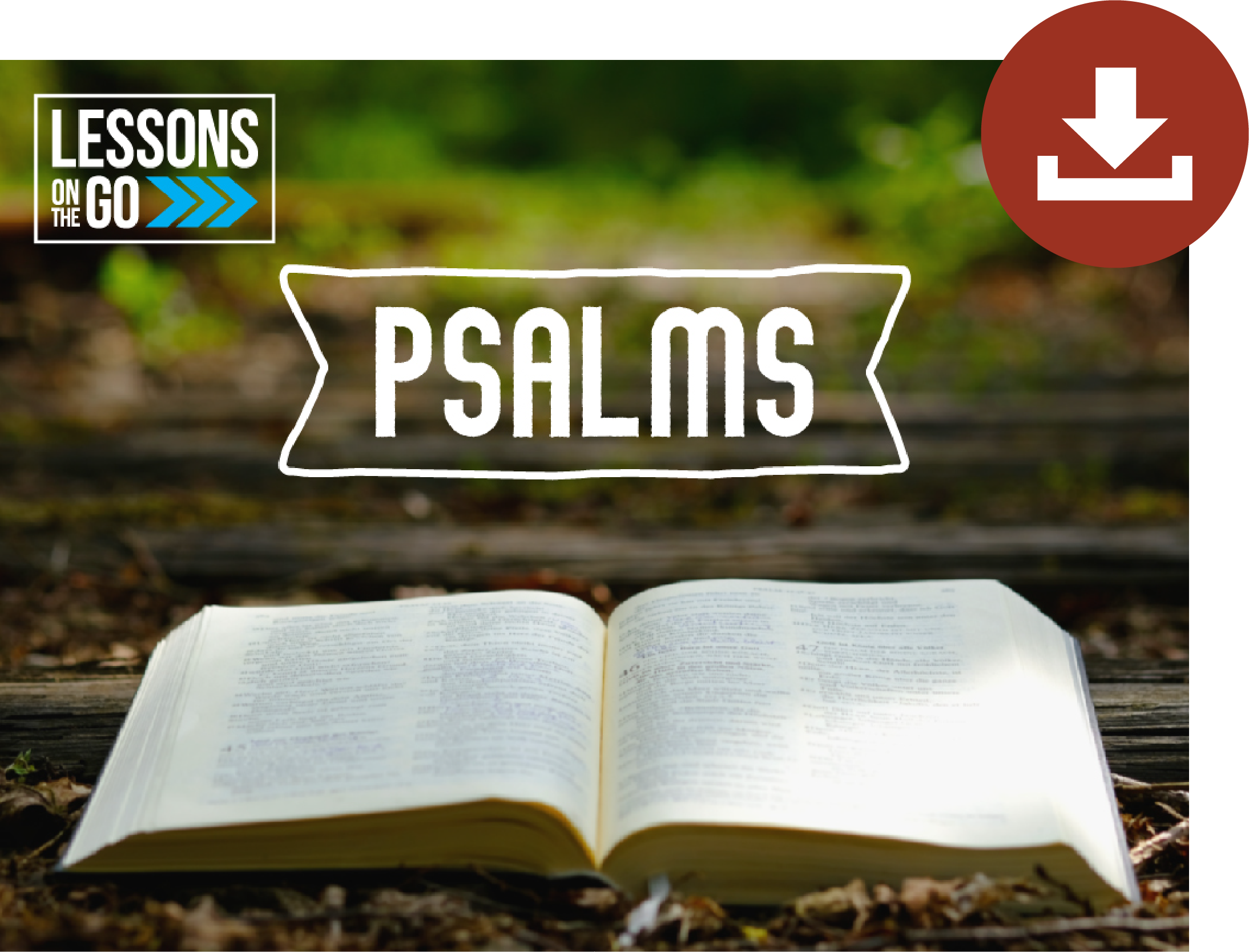 Psalms
Four lessons on connecting with God no matter what we're feeling.
---
The Psalms are full of every emotion a Christ-follower can experience, but they don't just give us something to relate to. The Psalms teach us how to deal with the emotions we feel in a godly way. As students look at four different types of Psalms, they'll learn to handle faith's ups and downs by putting their trust in God, no matter the circumstance.
Lessons on the Go are easy-to-use youth ministry lessons that are Bible-based and single-focused. They're designed to help everyone from volunteer leaders to experienced full-time youth workers quickly facilitate great discussions with clear takeaways and real-life application steps.
---
FOUR LESSONS:
When I Want to Cry: It's ok to grieve. Christ-followers cry out to God to remind ourselves of who he is and what his plan is.(Psalm 80)
When I'm Happy: Joy in God's grace and love for you is a praise you can always bring to him. (Psalm 103)
When I Feel Wronged: We cry out to God in times of trouble, but we also leave justice and vengeance up to him. (Psalm 79)
When I'm Thankful:God delights when we give thanks, and he's given us endless reasons to be thankful.(Psalm 100)
---
WHAT'S INCLUDED IN YOUR DOWNLOAD:
One handout for both leaders and students keeps it simple. Just print and go!For more flexibility, give the back page for students and keep the front page as a leader-only resource that you can customize.
How To Use This Resource page you can give to volunteers and small group leaders with tips and clear takeaways.
Promo graphics for the series.