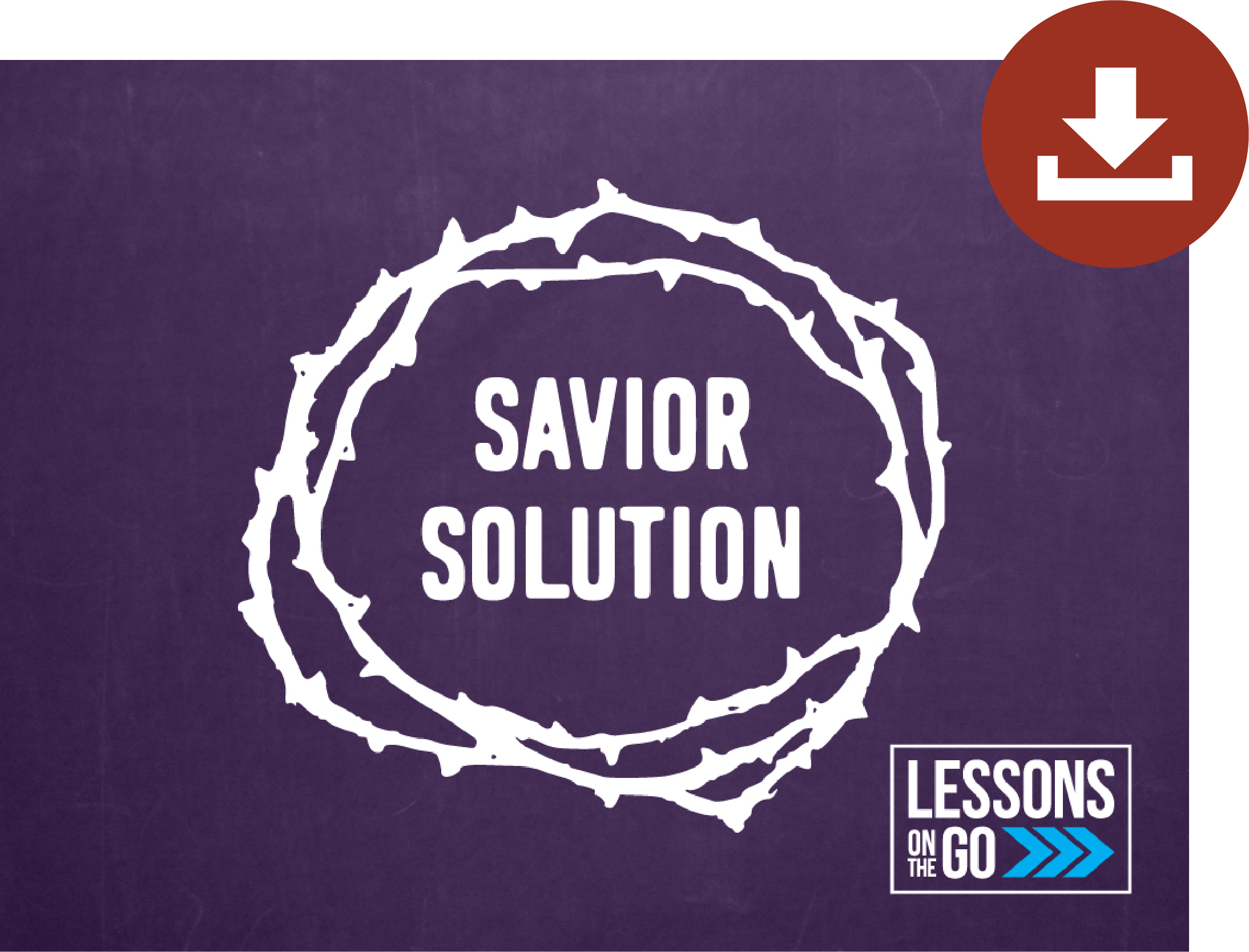 Savior Solution
Great for EASTER!
Four lessons on how Jesus solves our biggest problem.
---
These four lessons will focus on Jesus' final days on earth. Designed to prepare students hearts during Easter season, each lesson will show how Jesus provides the solution—sometimes, in an unexpected way—to our problem of sin and separation from God. Students should see that they need to be saved from their sin, that Jesus accomplishes this for them, and that his resurrection offers a solution for their daily lives as well.
Lessons on the Go are easy-to-use youth ministry lessons that are Bible-based and single-focused. They're designed to help everyone from volunteer leaders to experienced full-time youth workers quickly facilitate great discussions with clear takeaways and real-life application steps.
---
FOUR LESSONS:
World-Saver: Jesus was not just a man, but the Son of God sent to save the world (John 12:44–50)
Unexpected: Israel expected a warrior king to win their earthly battles, but Jesus came to win the eternal war for our souls (Luke 19:28–40)
I Am Barabbas: Jesus saved us by dying the criminal's death that we deserved because of our sin (Mark 15:1–15)
Saved, Then Sent: Jesus doesn't just save us, he gives us a relationship, purpose, and power through the Holy Spirit (Luke 24:36–53)
---
WHAT'S INCLUDED IN YOUR DOWNLOAD:
One handout for both leaders and students keeps it simple. Just print and go! For more flexibility, give the back page for students and keep the front page as a leader-only resource that you can customize.
How To Use This Resource page you can give to volunteers and small group leaders with tips and clear takeaways.
Promo graphics for the series.