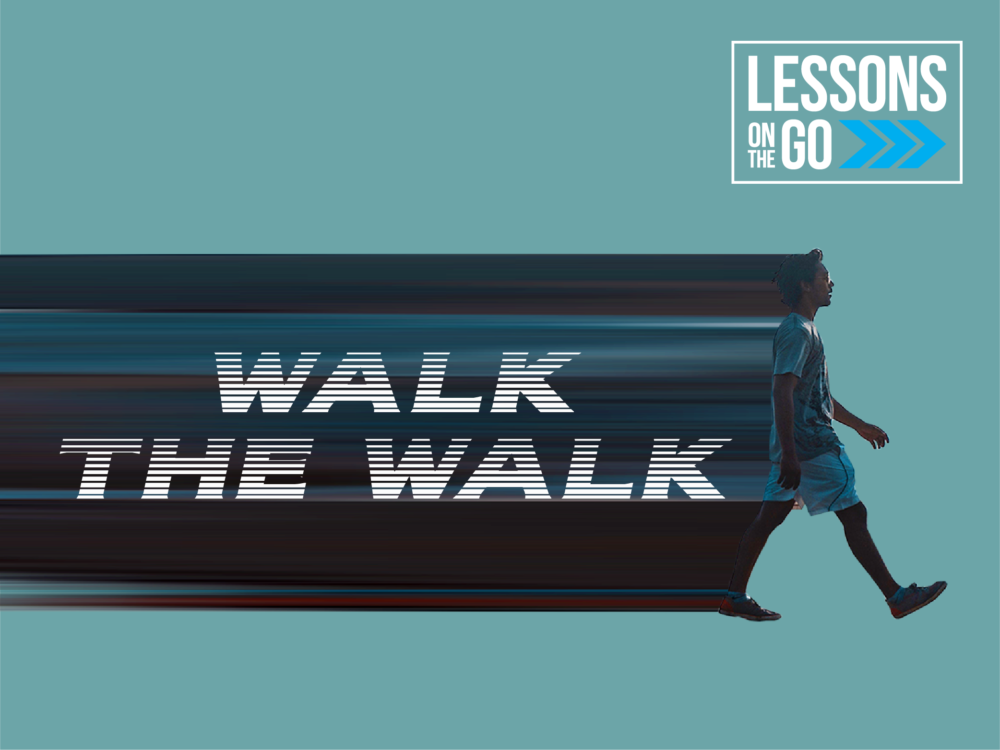 Walk The Walk
Four lessons on what your life is really saying.
---
These four lessons will focus on what it means to be a Christian. Anyone can talk the talk of being a Christian, but what does it mean to actually walk the walk? God gave us a perfect example to follow in Jesus. He also empowers us to live differently—to bear godly fruit, serve one another, and introduce the world to God.
Lessons on the Go are easy-to-use youth ministry lessons that are Bible-based and single-focused. They're designed to help everyone from volunteer leaders to experienced full-time youth workers quickly facilitate great discussions with clear takeaways and real-life application steps.
---
FOUR LESSONS:
Follow His Footsteps: God wants us to follow him and he shows us what it takes. (Matthew 16:24-25)
Live Different: God's people live differently. (Colossians 3:1-17)
Stronger Together: God gives us unique gifts to serve each other and build his Kingdom. (Ephesians 4:1-16)
On Display: Our lives should help the world see God's love and mercy. (1 Peter 2:1-12)
---
WHAT'S INCLUDED IN YOUR DOWNLOAD:
One handout for both leaders and students keeps it simple. Just print and go! For more flexibility, give the back page for students and keep the front page as a leader-only resource that you can customize.
How To Use This Resource page you can give to volunteers and small group leaders with tips and clear takeaways.
Media Files including promo graphics for the series and PowerPoint slides that you can edit and teach from.