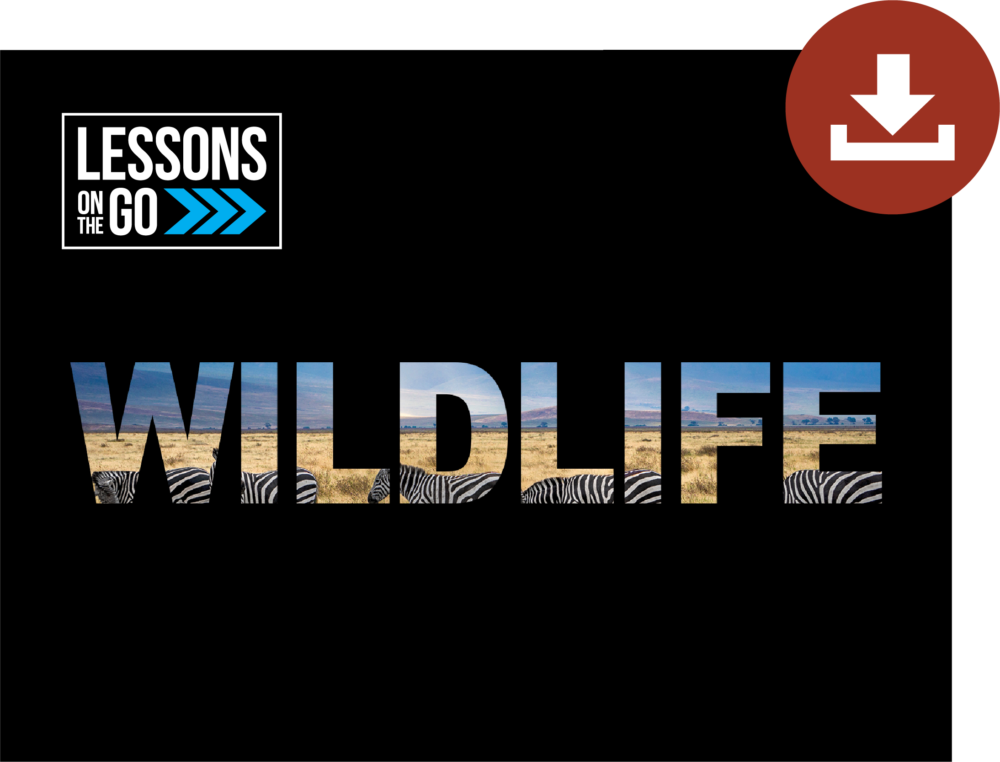 Wildlife
Four lessons on people who followed God through the wilderness.
---
This series will talk about the times in the "wilderness" that visit every Christ-follower. These times are filled with wondering: has God forgotten me? Students will hear four accounts of people following God in the wilderness and how God used that time to shape their lives. Challenge students to identify the wilderness seasons in their own life, particularly when it comes to doubt, difficulty, and not "feeling it" or feeling "on fire" with their faith.
Lessons on the Go are easy-to-use youth ministry lessons that are Bible-based and single-focused. They're designed to help everyone from volunteer leaders to experienced full-time youth workers quickly facilitate great discussions with clear takeaways and real-life application steps.
---
FOUR LESSONS:
When in the Wilderness: All believers go through time in the "wilderness", but God is still powerfully at work in those seasons. (1 Kings 17:1-24)
Burning Bush: No matter how long our time in the wilderness is, we must be ready and willing to respond to God's call. (Acts 7:20-35)
Locusts, Honey, and Camel Hair: No matter where we are or what we look like, God has given us a message for the world. (Mark 1:1-11)
Wild Jesus: Jesus went through the wilderness too, and he did it for you. (Luke 4:1-13)
---
WHAT'S INCLUDED IN YOUR DOWNLOAD:
One handout for both leaders and students keeps it simple. Just print and go! For more flexibility, give the back page for students and keep the front page as a leader-only resource that you can customize.
How To Use This Resource page you can give to volunteers and small group leaders with tips and clear takeaways.
Media Files including promo graphics for the series and PowerPoint slides that you can edit and teach from.