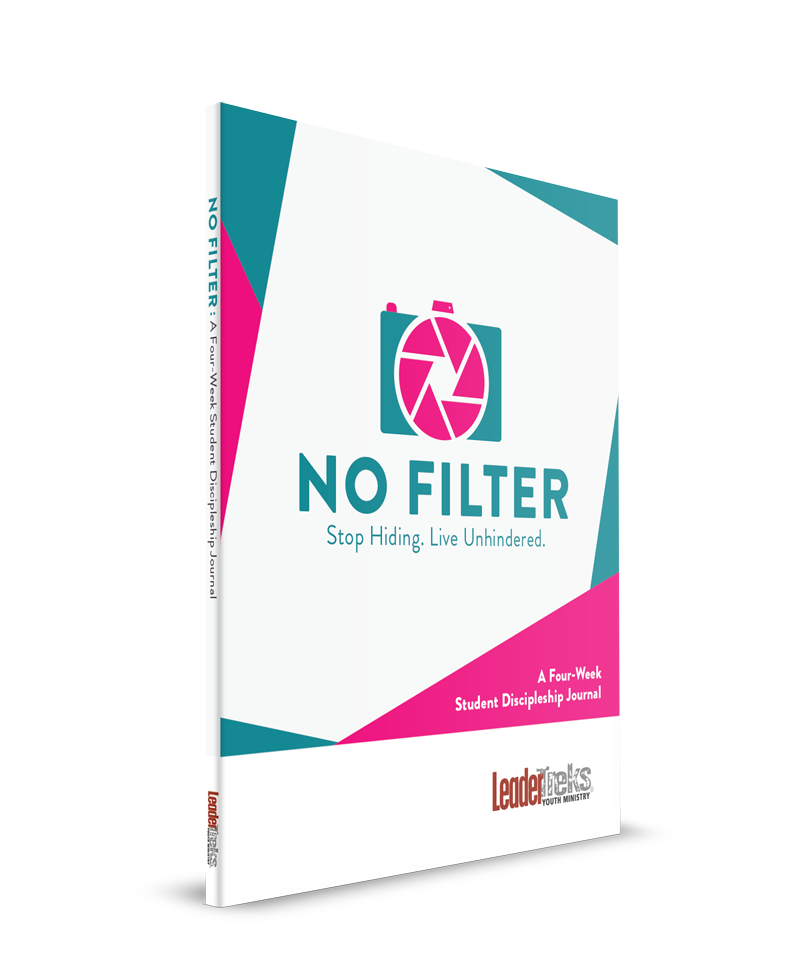 No Filter Discipleship Journal
We all hide.
We hide behind filters that distort reality. They may seem harmless, but the truth is that filters are dangerous. Our view of God is affected. Our view of ourselves is inaccurate. Our view of others is skewed.
When we see God clearly, we aren't worried about the past mistakes we've made or about gaining others' approval. God has made you to reflect his image to the world. It's up to you to stop hiding, and live unhindered.
No Filter contains 4 weeks of:
Bible Studies
Challenges
Thought-Provoking Experiences
Hard Questions
Marks of a Disciple
---
Week One: Seeing God Clearly
Week Two: Seeing Ourselves Clearly
Week Three: Seeing Others Clearly
Week Four: Living Unfiltered