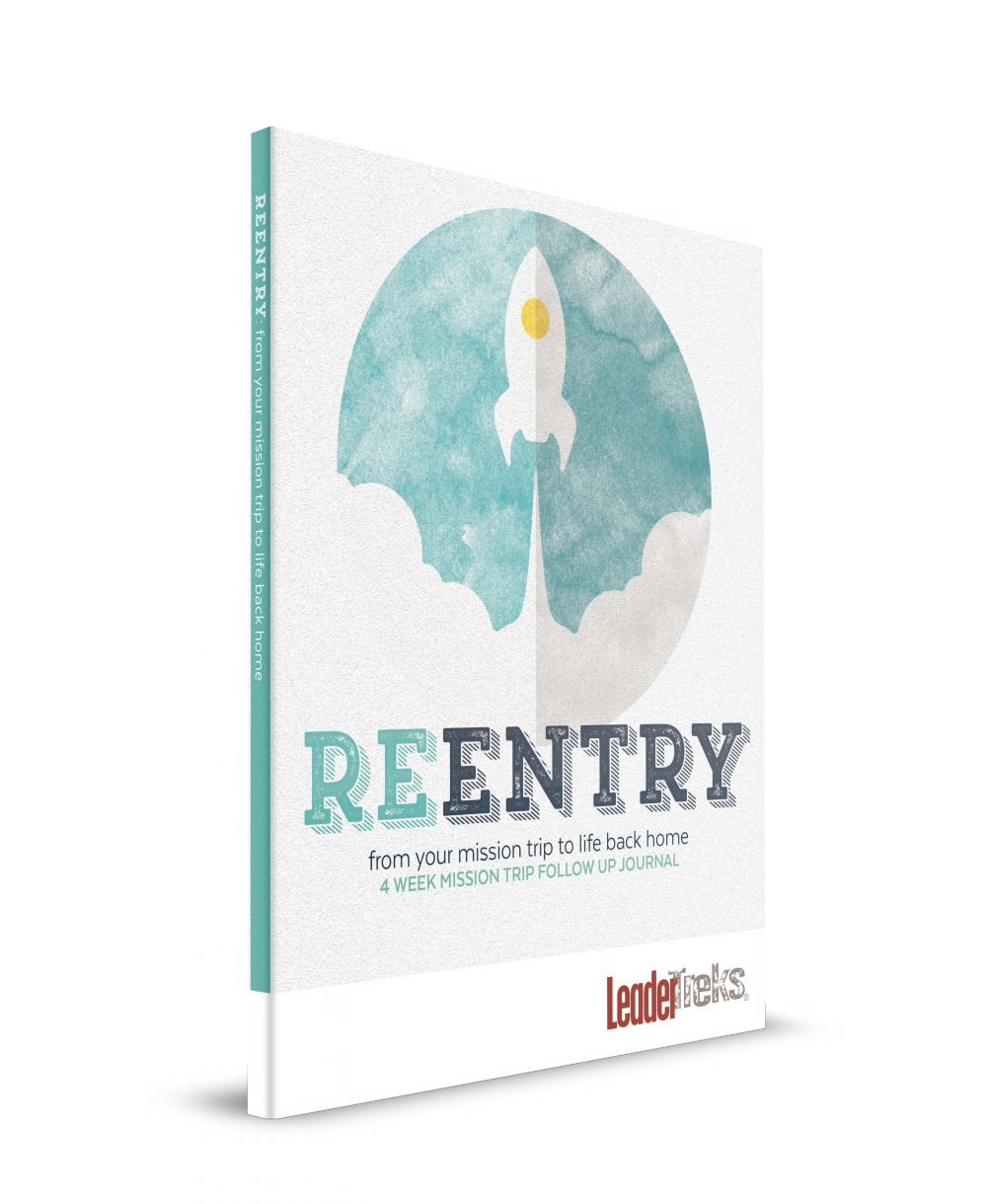 Reentry: Post Trip Journal
Bible Study Topic: Life on a Mission
Number of Weeks: 4
Each week includes:
Bible Studies

Challenges

Thought Provoking Experiences

Hard Questions
---
The Reentry: Follow Up Journal is designed to help your students debrief their mission trip and set milestones in place that help them continue living out God's mission at home.
---
Chances are, the things your students saw and did on their mission trip rocked their world. They probably connected with others and met God in a way they didn't expect. But you know that their trip was only a small taste of a much larger mission, a place to discover things about the world and about themselves that can change everything about their lives back home.
It all depends on their reentry.
Reentry is a resource to help your students transition from that once-in-a-lifetime experience to a life transformed by their experience.
This book contains 4 weeks of:
Bible Studies
Challenges
Thought Provoking Experiences
Hard Questions
Insights into living everyday life on a mission