Social Distance Fundraising
If you're like a lot of youth pastors in America, you likely have a mission trip scheduled for this upcoming summer. But in the midst of everything going on right now due to the COVID-19 pandemic, is it wise to keep planning your mission trip? Can your trip even run this summer?
Aside from any long-lasting travel bans or CDC guidance against large gatherings that go into the summer, I'd argue that your mission trip is more important now than ever before.
Remember the "why"
Think back to when you originally decided on "the why" behind taking this summer's mission trip. I'm guessing that several key desires were present:
A desire for your students to get outside of their comfort zones and serve others
A desire to actually serve people well in whatever community you were going to visit
A desire for your students to grow more deeply in their relationship with Jesus and learn how to lead like Jesus
There are probably a ton more reasons why you chose a mission trip this summer, and all of them are still relevant. Your students still need to get out of their comfort zones. In fact, after multiple weeks of being cooped up inside their rooms, they desperately need their bubble to be expanded. A mission trip will do it and more!
The people you were going to serve? Yes, they still need your help, likely now more than ever before. I can tell you personally the ministries we work with on our trips have already written me, telling me their need has increased as the number of vulnerable people they serve only grows.
And after all is said and done, your students still need a deeper relationship with Jesus, to learn how to lead like Jesus led. When students leave their normal environments behind and pour out their lives into others, they are more open to Christ's leading in their lives.
social distancing fundraisers
I know what you're thinking. "This is all well and good, but how do you fundraise for your mission trip in this environment?" Mission trips carry a certain cost to them and your previously scheduled fundraisers probably aren't going to cut it now.
Don't worry! Amazing fundraising can still take place; it just takes a little creativity.
We've compiled a list of practical and creative social distance fundraisers that'll get your students involved in the process as well.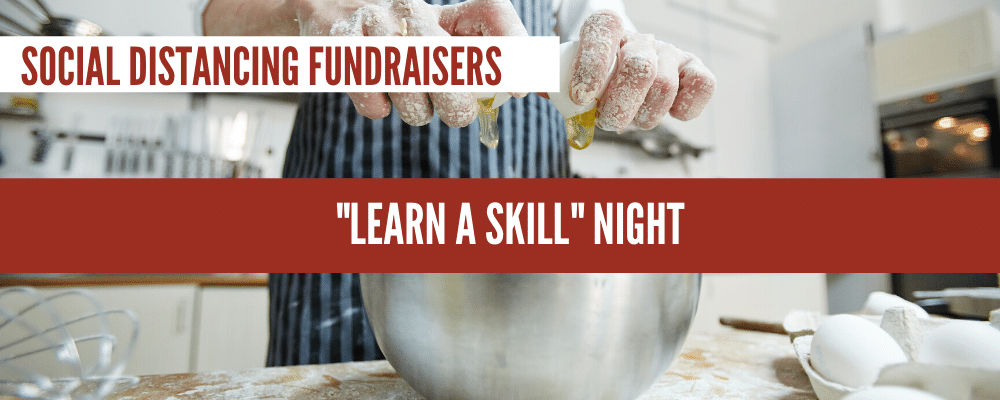 Host a Livestream "Learn a Skill Night"
If you can't have people come to you, you can take the event to them. Consider hosting a "Learn a Skill Night" where you, parents, and students demonstrate a skill for participants to learn.
There are a ton of live-stream-type fundraisers that can be hosted such as a:
Cooking Class
Virtual Paint Night
How to Juggle
Before the event, create a social media post or send an email to advertise the details. Invite participants to donate using Venmo or another online donation platform.
Stream the fundraiser via Zoom, Google Hangouts Meet, or Facebook Live, and charge a small fee for participants to join.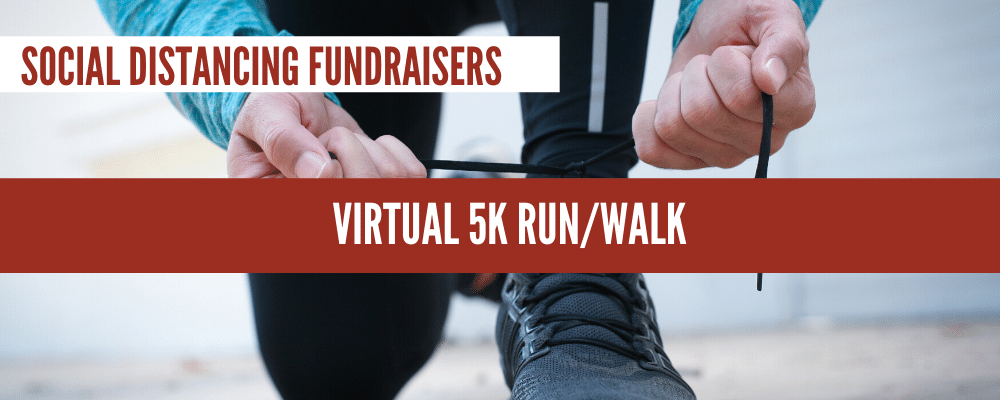 Virtual 5k Run/Walk
Why not take your 5K event and make it virtual? Follow these instructions to make it happen.
Use Google Forms to create an event registration system. Ask participants to pay their registration and choose their own starting line (they can do the run on a treadmill, outdoors, on an indoor track, etc.).
Runners race the distance specified (5K) or run a distance of their choice and pay $5/mile.
After the event, invite participants to upload their finishing times through the Google Sheet. Tally up the times and let people know that stats!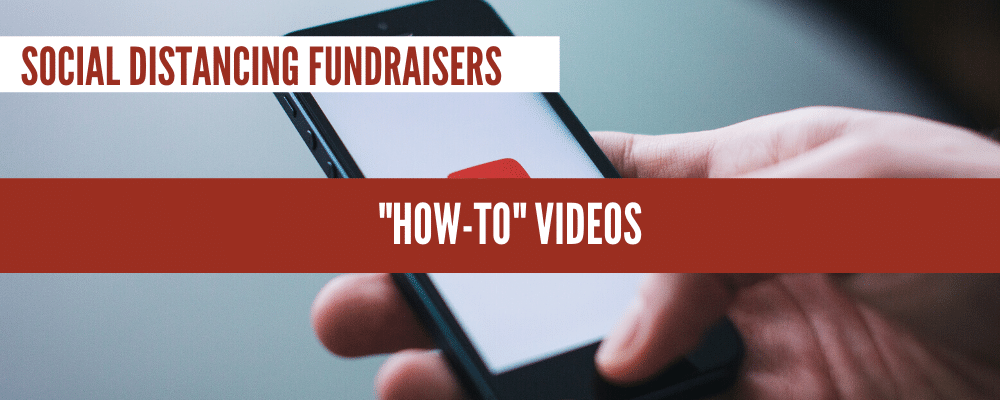 "How-To Videos" for Social Distancing Life
Most of us would agree that students are the most tech savvy people in our churches. To spread the word about your mission trip, have your students put together a library of "How-To Videos" (5 minutes or less) that help everyone else—especially the elderly population—learn the new systems they aren't used to using (because of social distancing). End each class or video with a 30 second vision cast of the mission trip and how to support through prayer and donations.
This library should include things like how to use Zoom, Google Hangouts Meet, FaceTime, and Instacart, or even how to set-up a Target Pick Up or Walmart Pick Up for the first time.
Students could even hold online classes, so that participants could ask questions and learn in real time—be sure that you or another adult volunteer also participate in the class to help bridge any gaps.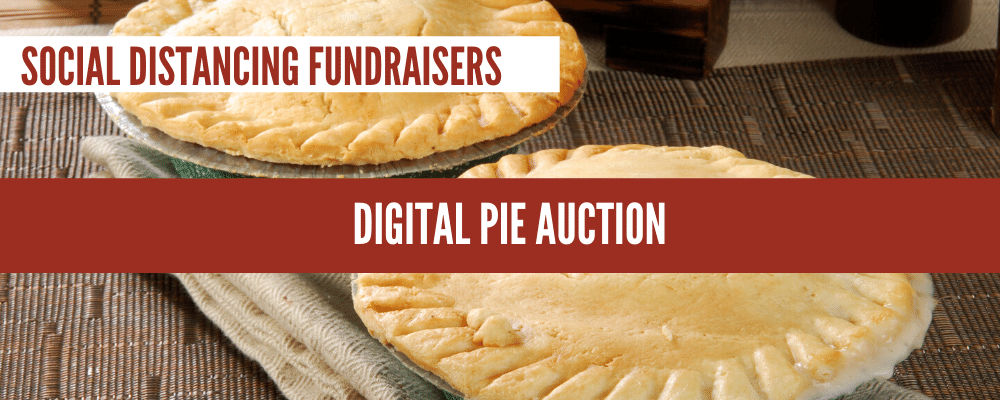 Digital Pie Auction
The good ol' pie auction! Have students decide ahead of time what pie they will make, then submit a photo and description of the pie of their choice.
Then host a Facebook Live Pie Auction! Hold up the photos, read the descriptions, and have people bid on the pies in real-time. After the pies have been auctioned off, the students can make them and deliver them with their parents, leaving them at the front door.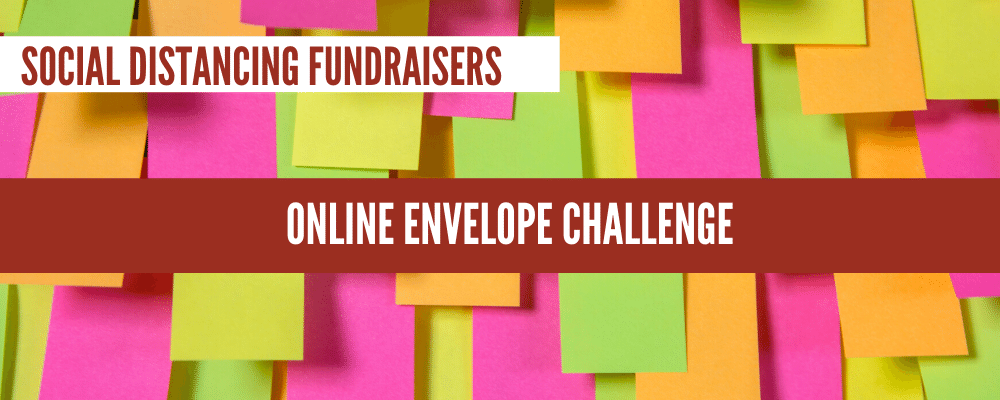 Online Envelope Challenge
Most people have heard of the Envelope Challenge when it comes to fundraising in churches. Essentially you set out 100 envelopes in church and label them with one number on each one (one envelope for $1, one envelope for $2, etc.). Every person who takes an envelope returns the envelope the next week with that amount of money in it as a donation.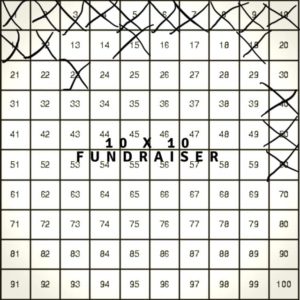 With most churches not having their normal gatherings, consider making this an online fundraiser instead. Make a 10 x 10 grid picture and post it on social media accounts and email it out. Ask people to give using the same rules (take a $5 square, you donate $5) by making their choice in the comments section or emailing you back. Make sure you have very clear instructions on how to have your givers donate the money.
Every day update the image of the grid picture so you can show what numbers have been selected.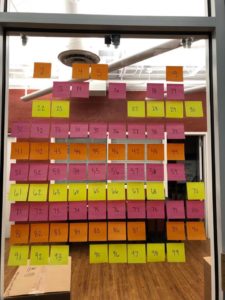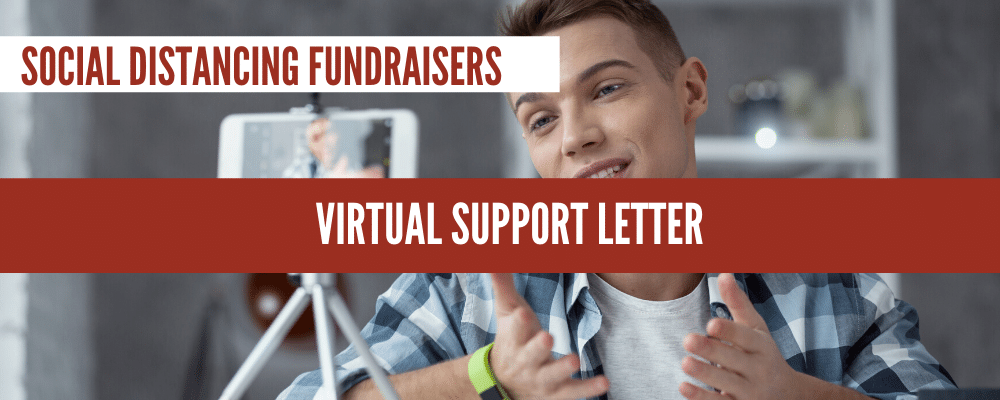 Video Support Letter
This is a creative take on the age old mission trip support letter, but instead of sending out letters, you create a video of your students on the team.
Students can all film themselves at home reading their parts of the script. Then you or a student who is tech savvy (most students these days) can edit the video. It can be put up on the church social media account or individual student's accounts. For a great example, check out what TJ McConahay from Grace Point Church did with his students several years back (but be sure to keep social distancing rules in place when filming obviously).
However you choose to do fundraising for your upcoming mission trip, I hope they help build unity for your student team and give your church something to root for in these uncertain times. People still want to get behind noble causes and your students taking a mission trip is still worth the investment.
About the Author
Dan Colwin
Dan Colwin is director of trips at LeaderTreks. He and his wife, Clare, live in West Chicago with their sons, Everett and Oliver, and little puggle, Roxy. They love their church family at Life Church in Wheaton, where they volunteer together in the youth group. He enjoys spending time outdoors, taking walks, having fires, reading, building Legos, working in the garden, and… Read More