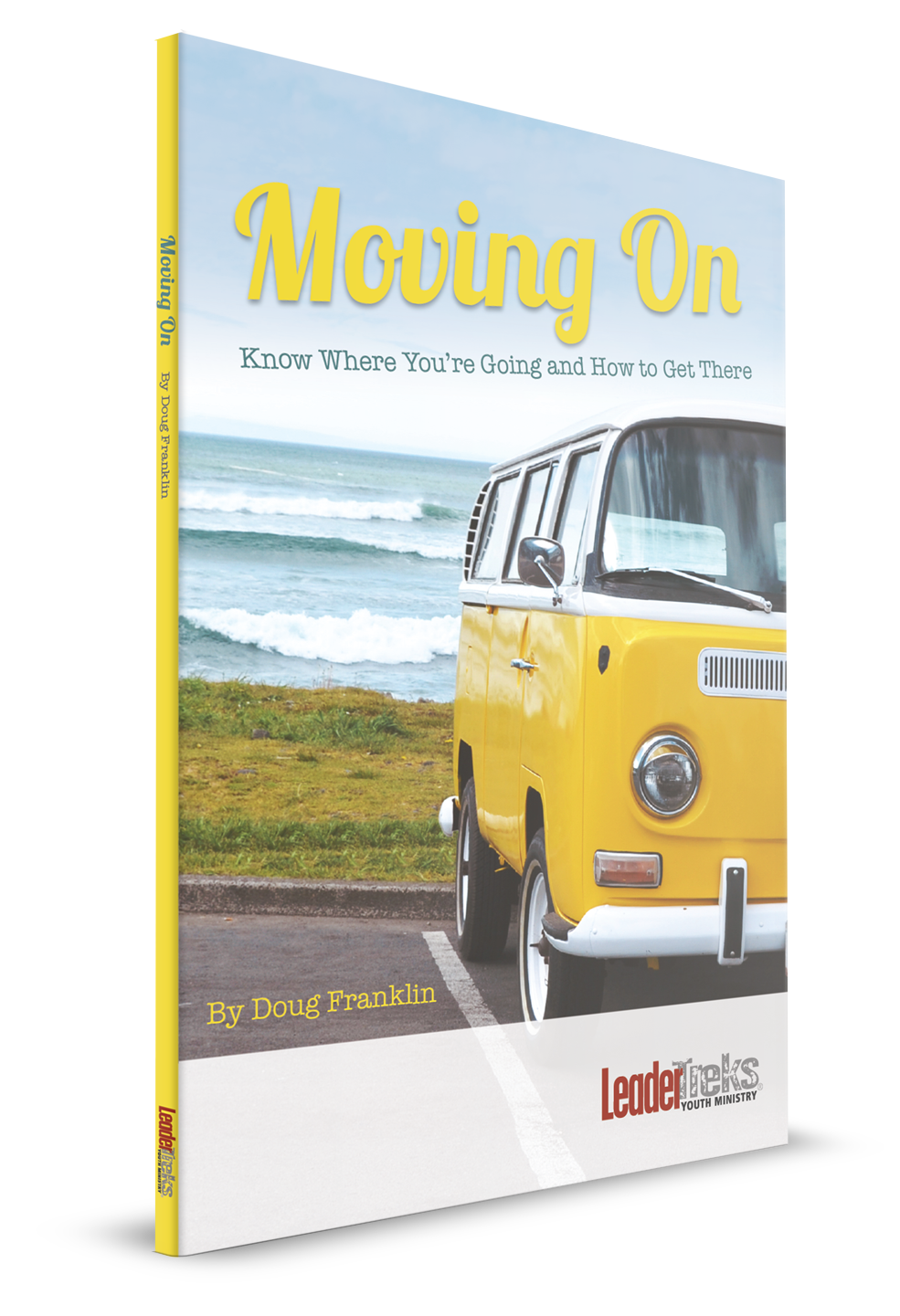 Moving On
Practical, interactive student workbook that makes a great grad gift.
Help students map out the next steps for their future based on the formula Burden+Passion+Vision=Mission.
---
Moving On is a book for students to help them map out the next steps for their future, based on the clues that God has already been leaving in their lives. For any of your students facing transitions, or just trying to uncover parts of their future journey, this is a great tool.
From the back of the book:
We've all sat at the dining room table while our families and friends stare us down, waiting expectantly for the answer we wish we had.
So what are you going to do with your life? What's next?
We face these questions every time there's a transition. Going to college. Getting a job. Moving. Changing schools. Every time we find ourselves moving on, we have a chance to start something new, reinvent a part of ourselves, and bring our future into focus. The only problem is, there's often more questions than answers when it comes to figuring out what's next. What should I do? Where should I go? What does God want me to do?
The good news is that God has been dropping clues for you along the way. What we see as a tangled web of experiences or emotions, he sees as a woven masterpiece. And when we look at our lives from a different perspective, we can begin to see some of these clues.
Moving On will help you identify these clues by walking through this formula of:
Burden + Passion + Vision = Mission
Burden – What breaks your heart
Passion – What brings you to life
Vision – What God is telling you to do
Mission – The road you'll take to get there
These clues come from our past, our gifts, our skills and our experiences. They are the answers we already have, and when we put them together, the road ahead gets a little more clear.