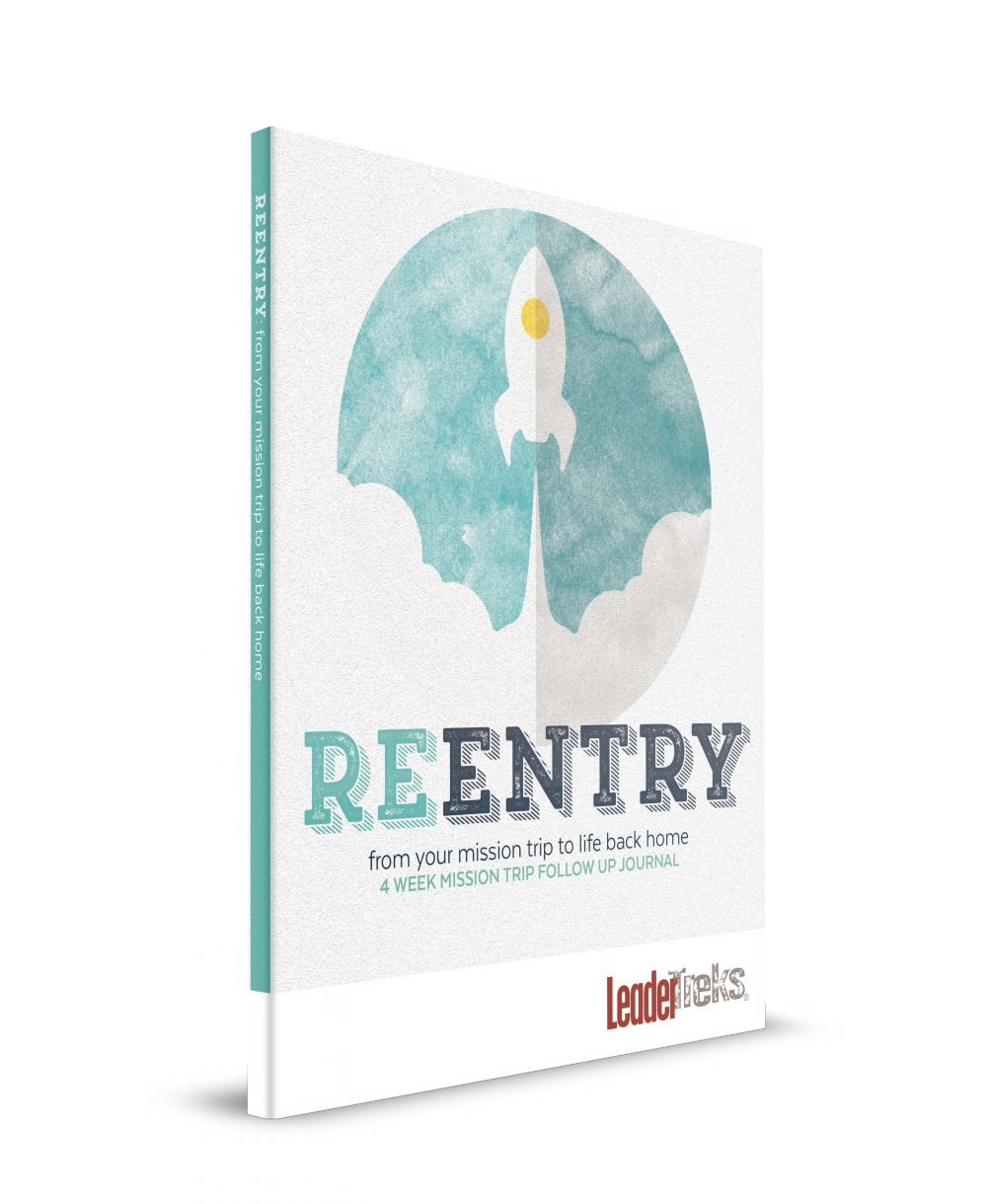 Reentry: Post Trip Journal
REENTRY: From Your Mission Trip to Life Back Home
This 4 week mission trip follow up journal is designed to help your students debrief their mission trip and set milestones in place that help them continue living out God's mission at home.
REENTRY contains 4 weeks of:
Bible studies
Challenges
Thought-provoking experiences
Hard questions
Insights into living on a mission
Chances are, the things you saw and did on your mission trip rocked your world. You probably connected with others and met God in a way you didn't expect. But your trip was about way more than that amazing feeling you had while you were there. Your trip was only a small taste of a much larger mission, a place to discover things about the world and about yourself that can change everything about your life back home. It all depends on your reentry.
How do you transition from that once-in-a-lifetime experience to a life transformed by your experience?
The same God who did amazing things and showed you an incredible new community can't wait to show you his mission plan for your life back home. The same God who you connected with and relied on for so many things wants you to lean on him daily. Over the next four weeks, learn to hold tightly to the God you met in a new way on your trip. Use this journal to start living every day as if you were on a mission trip.