COVID-19: A Message from an Asian Youth Worker
My name is Pa, and I'm the Area Director of a Hmong TreeHouse in St. Paul, MN. I'm sure by now you've heard stories of hate crimes toward Asians, as they are on the rise due to COVID-19.
I'd like to share with you a bit about my personal experience during this time, as well as give you some brief insights about ministering to Asian students right now.
My experience
As an Asian, I am cautious of where I go and what I do now because I don't really trust anyone that is not Asian. I avoid eye contact with people at the store or anywhere in public. That's right! Unconsciously (and unintentionally) I've allowed my fear to group everyone that is not Asian into one group and make them a possible enemy.
It broke my heart and made me cry when I realized what I've allowed to happen. Because this is exactly what ignorant people have done to Asians (and many others throughout history). They've grouped all Asians together and blamed them for the virus.
But I'm not here to blame anyone for the hate crimes that are happening. I've realized in the last 40+ years of my life that we as humans like to blame other people (or ourselves if no one is to blame) to make us feel better. The blame game has been played since the Garden of Eden…so what's new?
some words of advice
I'm really here to say:
1. give more attention
If you have Asian students in your ministry, please give them a little more of your attention. Asian kids tend to need a little more nudging to share their feelings because they are taught to respect their elders, stay quiet, and not share their feelings with anyone.
If they have experienced any anti-Asian comments or actions toward them, they might be a little more hesitant to share with you now, if you're not Asian. Ethnicity alone may make them feel like you won't understand. (The challenge is even greater now, because ministry is virtual.)
But like all good youth workers, I know you will do well. 😊 And if you don't have any Asian students in your ministry, go get some now! They are awesome!
2. speak up
Speak up for your Asian students, family, friends, and neighbors. Please don't just stand quietly and watch. Be their voice when no one wants to hear them. In fact, be the voice of any person you see subjected to this treatment, always.
3. educate
Teach your students the facts of the virus and help them to be understanding, sensitive, and supportive of your Asian students. This is a health issue, not a racial one. Even if your Asian students don't feel safe out there, they can at least feel safe in your group.
4. show kindness
Talk to your Asian friends, neighbors, or anyone you meet in public and reassure them with a kind gesture. Even something small like a warm smile or hello is comforting to them (especially when they feel like all eyes are on them, like they're a walking virus). I'm just telling you honestly as it is.
5. if necessary, report an incident
Finally, I hope you never find yourself in a situation where this is required, but the Asian Pacific Policy & Planning Council has setup an AAPI Hate Crime Incident Report which you can find here. If necessary, please utilize the link to submit an incident report.
Thank you for reading. God bless each one of you richly for the faithful work you do and the lives you change. And let's continue to pray for our country and world.
---
About Pa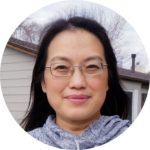 Pa Yang is the Co-director, with her husband Copa, of NextGen Ministries and Director of the TreeHouse at Compassion Hmong Alliance Church in St. Paul, MN. Previously she spent 19 years working with the Union Gospel Mission Twin Cities as the Asian Ministries Program Director serving teens and families. She lives in Andover, MN with her husband and her five children, Aurora Belle, Ulysses, Achilles, Ariana, and Arianwen. She enjoys thrifting, camping, gardening, and running a floral business on the side. She is passionate about developing student leaders and helping all teens become healthy, love Jesus, and love themselves.
About TreeHouse
TreeHouse is on a mission to end hopelessness among teens. We partner with churches and local communities to offer safe, grace-based environments, support groups and one-on-one mentoring that help teens build resiliency, form healthy relationships, establish positive coping skills, and actively plan for their futures. Transformation happens from the inside out as teens come to believe they are lovable, capable, and worthwhile. Our vision is for every teen to be rooted in the living hope of Jesus—unleashing untold potential in communities everywhere. 
About the Author
Guest Contributor
The LeaderTreks Blog is proud to share the hard-earned wisdom of student ministry leaders from many different backgrounds and professions. From time to time, we will feature guest blog posts from writers other than our regular contributors. We include these posts to provide additional perspectives and insight that we're sure will help develop you and your ministry… Read More