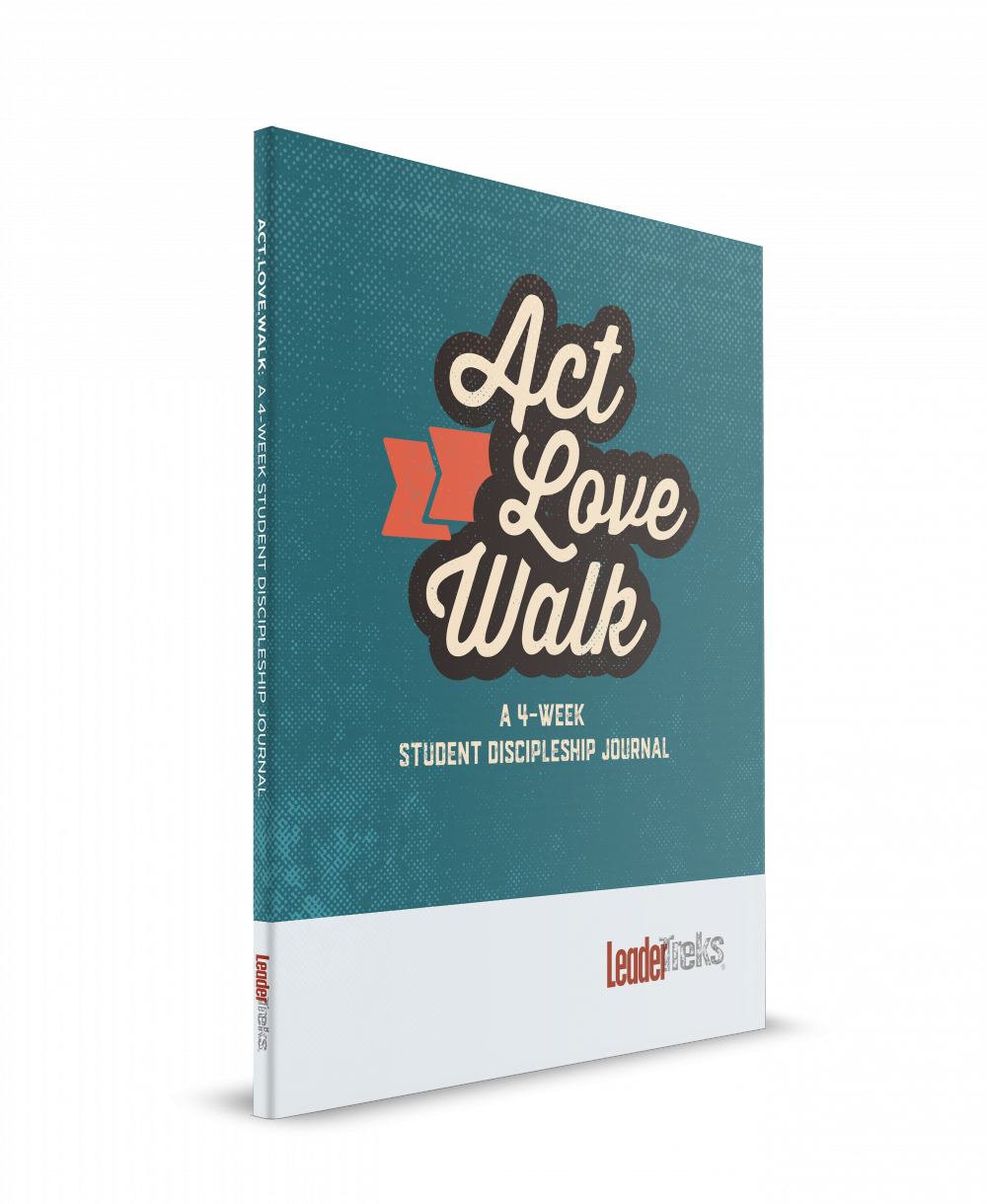 Act.Love.Walk Student Discipleship Journal
The Right Directions
Life gets tough when we don't know what's expected of us. We have no way of navigating what we should and shouldn't be doing. Without expectations, we're like a delivery person who lost the address for a package. He knows he's supposed to deliver the package to someone, but he doesn't know where to go or who to give it to.
Thankfully, God doesn't leave us to wander through life without any directions. He has given us a set of expectations to show us clearly which paths will take use where we need to go. These expectations aren't arbitrary rules imposed on us just to make our lives harder. Quite the opposite – God's expectations exist to give our lives meaning and direction. One important thing to know about God's expectations: they can't be faked. They have to start with serious heart transformation that only comes from knowing Jesus Christ.
MICAH 6:8
HE HAS SHOWED YOU, O MAN, WHAT IS GOOD. AND WHAT DOES THE LORD REQUIRE OF YOU? TO ACT JUSTLY AND TO LOVE MERCY AND TO WALK HUMBLY WITH YOUR GOD.
Act.Love.Walk.
That's what it all boils down to. But what does it look like in the day-to-day life of a student? This books is designed to help you navigate what it means to follow God with all your heart.
Act.Love.Walk contains 4 weeks of:
Bible studies
Challenges
Thought Provoking Experiences
Hard Questions
Marks of a Disciple
---
Week One: Act Justly
Week Two: Love Mercy
Week Three: Walk Humbly
Week Four: Know Jesus