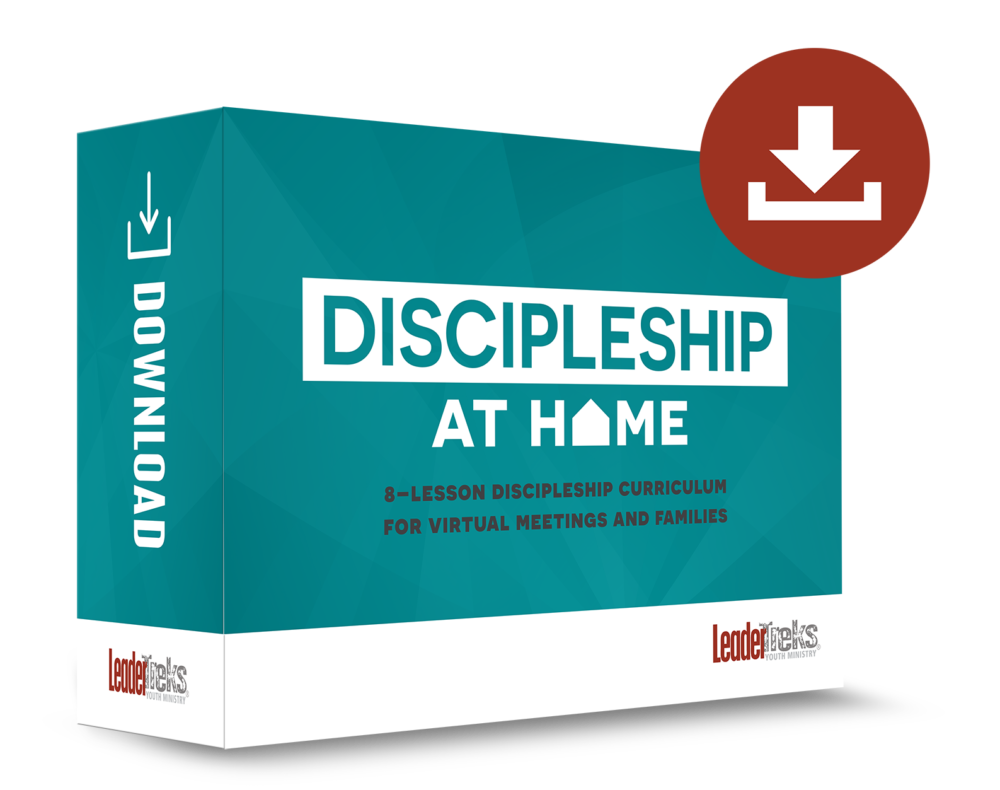 Discipleship at Home
8 completely downloadable lessons designed for virtual meetings and families.
---
What is Discipleship at Home?
Having youth group meet at church may not be an option right now, but the core purpose of youth group—discipleship —is still very much an option. Whether you're meeting virtually or empowering parents to disciple their child, we want to offer resources that will help students grow spiritually.
Discipleship at Home is simply that—a resource for youth workers and small group leaders to virtually meet with their students, or a resource for families to use together. Whether online or in person, Discipleship at Home will help you continue the work of growing students into mature disciples.
---
How to Use Discipleship at Home
Online Youth Group: Invite students to join you on a Zoom Call or Google Hangouts. Watch the video together, read through the short Bible study, and walk through the discussion questions as a large group or in small group breakout sessions.
Online Small Group: Equip your small group leaders to go through this study with their small groups online. Small groups can watch the video together and discuss the Bible study with one another.
Parents: Pass along this resource to parents to use with their students in their own homes. These lessons are a perfect way to support parents in their role as Primary Faith Influencers.
---
What's Included?
8 Lessons, each based on a core discipleship principle (root) listed below
Each lesson includes:

Video
Short Bible Study
Discussion Questions
Prayer Prompt
---
Recommended Structure
Lessons in Discipleship at Home are based on the 8 roots (or principles) of discipleship. While you can use these lessons in any order, here's our suggested sequence, starting with the Rescue Root.
The 8 Roots of Deep Discipleship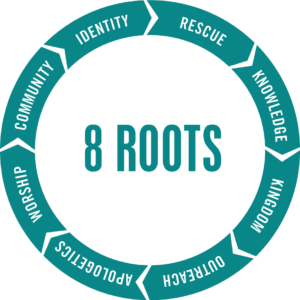 Rescue

—What is God's core plan for salvation? Why do we need to be saved, and what are we saved to?

Identity

—At the most basic level, who are we as human beings, children of God, and disciples of Christ? How does our new identity in Christ change the way we see the world?

Community

—What does it mean to be a part of God's family? What does it look like to trade in an "I, me" mentality for an "us, we" attitude?

Apologetics

—How do disciples communicate God's truth in a world that hates him? How do our stories fit into God's grand story?

Kingdom

—What does a life of discipleship look like? How is it different from the way the world operates?

Outreach

—What is God's purpose for us as disciples? What responsibility do we have with the lost and the least of this world?

Knowledge

—Who is this God we serve? What is he like, and what is his opinion of us?

Worship

—How do disciples interact with God once they start following him? How does his majesty influence everything we do, not just our Sunday mornings?
---
Looking to learn more? Read our Statement of Faith.