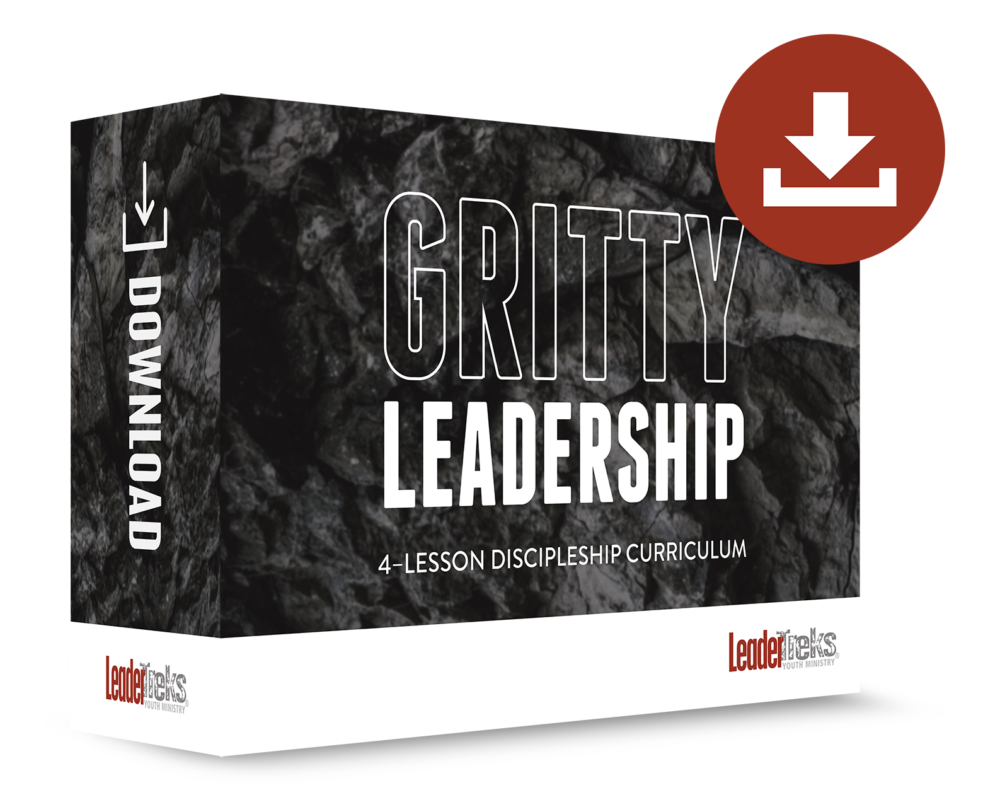 Gritty Leadership – 4 Week Series
4-Lesson Discipleship Curriculum
---
Gritty Leadership is a discipleship tool that will help your students develop the grittiness they need to persevere as a leader for Jesus. These 4 Bible-based lessons, with discussion questions and experiential activities, will help students uncover what it takes to persevere and run hard after Jesus when the going gets tough. Plus, these lessons can be adapted for both a small or a large group context.
---
FOUR LESSONS:
Underdogs (John 9:1–41)
Blind Spots (James 5:13–16)
Find A Way (Acts 17:16–31)
No Excuses (1 Timothy 4:6–14)
---
EVERYTHING YOU NEED IS INCLUDED IN YOUR DOWNLOAD:
4 Bible-based Lessons

These deep, experiential lessons include facilitator and student guides.

Parent Guide

We crafted this guide for you to invite your students' parents into the discipleship process. The guide includes questions parents can ask their children about the lessons, and activities families can do together to further cement what students have learned.

Experiential Activities in every lesson

Each lesson takes students deeper through Live It Out activities that tie into the discipleship topic. These are more than just games or distractions. They're fun, memorable ways for students to discover how the lesson's principles play out in life.

Media & Graphics

We have designed logos, memory verse graphics (perfect for social media), presentations, and more for you to display.
---