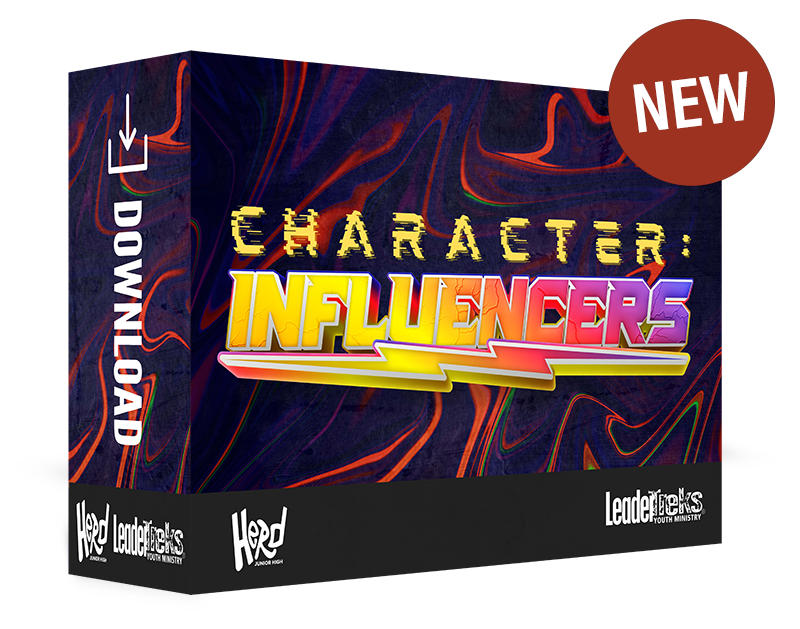 Character: Influencers – Junior High Series
5 completely downloadable and easy-to-use lessons on godly character in action.
---
What is Herd Junior High?
Junior high students are a unique brand of human, so they need a unique brand of curriculum to match. That's why Herd Junior High exists!
---
Why Character: Influencers?
These five lessons will show what it looks like to live out Christlike character. Through the examples of several biblical characters, students will see the importance of living life in a way that honors and glorifies God. Each of the people they will study used their influence to point others to Christ, even if it was hard. Students will be challenged to consider how they are living and if they are influencing those around them toward God.
Character: Influencers is the second set of lessons in our Junior High Series about developing godly character. We recommend that you use it as a follow-up to our foundational lessons, Character: Fruit of the Spirit. You can also use Character: Influencers as a standalone series.
---
What's Included?
5 Lessons (PDF and Word)

Paul's Integrity (Acts 16:16–34)
Jonathan's Loyalty (1 Samuel 20)
Josiah's Determination (1 Kings 22:1–13 & 23:1–25)
Mary's Obedience (Luke 1:26–38)
Daniel's Consistency (Daniel 6)

Media and Graphics
Memory Verses (ready to share on social media)
---
Looking for more resources to help your junior highers develop godly character? Check out Character: Fruit of the Spirit, our 10-lesson series about developing the Fruit of the Spirit. Character: Fruit of the Spirit is a great precursor series to Character: Influencers.
---