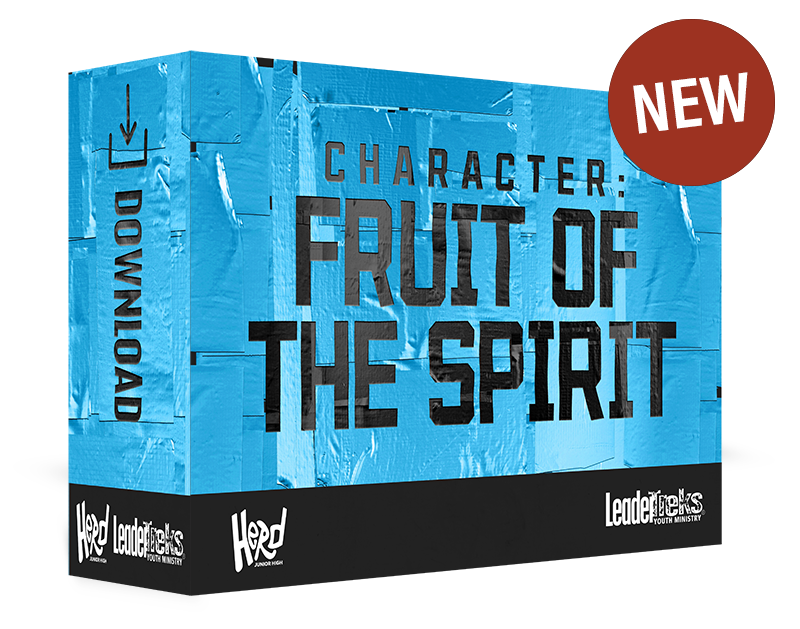 Character: Fruit of the Spirit – Junior High Series
10 completely downloadable and easy-to-use lessons on living with godly character.
---
What is Herd Junior High?
Junior high students are a unique brand of human, so they need a unique brand of curriculum to match. That's why Herd Junior High exists!
---
Why Character: Fruit of the Spirit?
These ten lessons will help students understand what God says about how they should live as his followers. The Bible provides a handy list for us—the fruit of the Spirit—that describes the kind of character God wants us to embody. Throughout these lessons, students will be challenged to not just learn about these traits but apply them to their everyday lives through the help of the Holy Spirit.
Character: Fruit of the Spirit is the first set of lessons in our Junior High Series about developing godly character. Use it to give your junior highers a strong, biblical foundation for Christ-like character, then follow-up with the next set of lessons in this series, Character: Influencers. You can also use Character: Fruit of the Spirit as a standalone series.
---
What's Included?
10 Lessons (PDF and Word)

Introduction (Galatian 5:16–26)
Love (1 John 4:7–21)
Joy (1 Thessalonians 5:16–18 & Philippians 4:11–13)
Peace (John 14:27 & Acts 12:1–19)
Patience (1 Samuel 24)
Kindness (Ruth 1:1–17)
Goodness (Luke 10:25–37)
Faithfulness (Hebrews 11:6, 8–19)
Gentleness (Matthew 1:18–25)
Self-Control (Genesis 39:1–12)

Media and Graphics
Memory Verses (ready to share on social media)
---
Looking for more resources to help your junior highers develop godly character? Check out Character: Influencers, our 5-lesson series about influential people from the Bible, and how they displayed God's character. Character: Influencers is a great follow-up series to Character: Fruit of the Spirit.