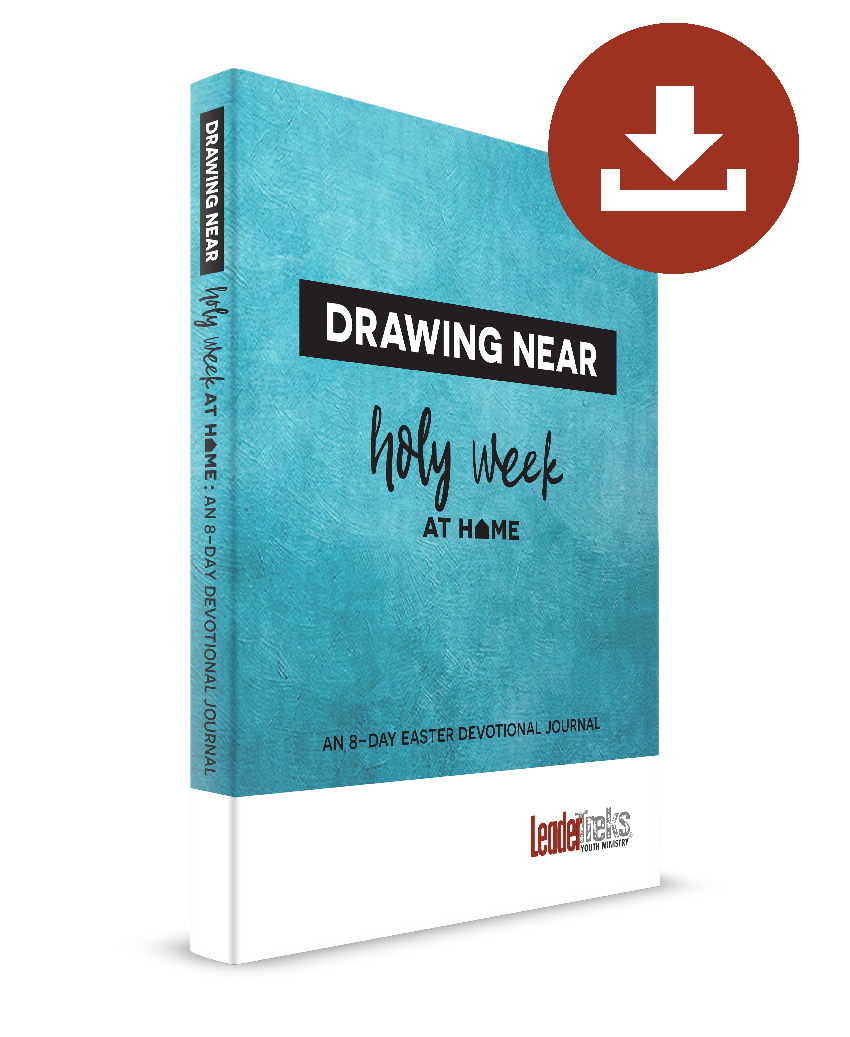 Drawing Near: Holy Week at Home (Unlimited Use)
An 8-Day Easter Devotional Journal – Completely Downloadable 
Includes additional questions and activities for Group or Family use.
One purchase can be used for everyone in your ministry or church.
---
Draw near to the King of Kings this Easter
Drawing Near: Holy Week at Home is an 8-Day Easter Devotional Journal designed to help you draw near to the King of Kings during Easter. Each day of this journal is filled with interactive Bible studies and challenging activities that can be used for individual study or part of a group/family.
This week of devotions offers an opportunity to walk through Jesus' final week on Earth, focus on drawing near to the King of Kings with your whole heart, study the Bible with engaging tools, dig deeper into the heart behind your favorite Easter songs, and take on challenges that help you prepare your heart for Easter. At the end of the week, you'll find an activity to share with friends and family.
---
In this journal, you'll find:
Devotions that guide you through Holy Week
Interactive Easter song experiences
Bible studies and challenges that take a closer look at Christ's death and resurrection
A special Family Activity to help celebrate Easter with loved ones
Group Discussion questions that enable you to use this resource with a Group or Family
---