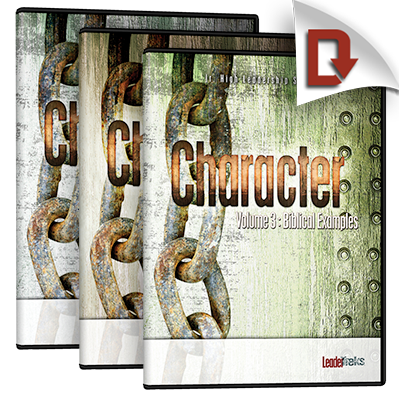 Jr. High Character Download Bundle
All three Jr. High Character downloads in one bundle. These amazing resources help teach character to middle school students using both the Fruit of the Spirit and specific Biblical examples. Each lesson is easy to use but goes deep with your students.
Number of Lessons: 14
Lesson Topics:
Love
Joy
Peace
Patience
Kindness
Goodness
Faithfulness
Gentleness
Self-Control
Paul – Integrity
Jonathan – Loyalty
Josiah – Determination
Mary – Obedience
Daniel – Consistency
Our favorite part of this curriculum is that it's built around three ready-to-change indicators: Attitude, Awareness and Accountability. Each session helps students gauge if they are ready to make the changes in their character that need to take place.
Each lesson in the Student Guide contains:
Definition of the topic
A relevant example of someone living out this principle
A bible study with discovery questions
Action steps to live out each principle
Each student and adult needs a Student Guide.
The corresponding Facilitator's Guide builds on the Student Guide and contains the following additional information:
Leader intro
Team activities
Movie clip ideas
Additional resources
Learning about character is a great way to help students start the process of becoming a leader.
We all know that character is important to leadership. It only takes a second to think of the many leaders in ministry who have fallen because of a dent in their armor of character. We need to help Jr. High students come to the realization that developing godly character is necessary to their spiritual growth. This is what the Character Series is all about.