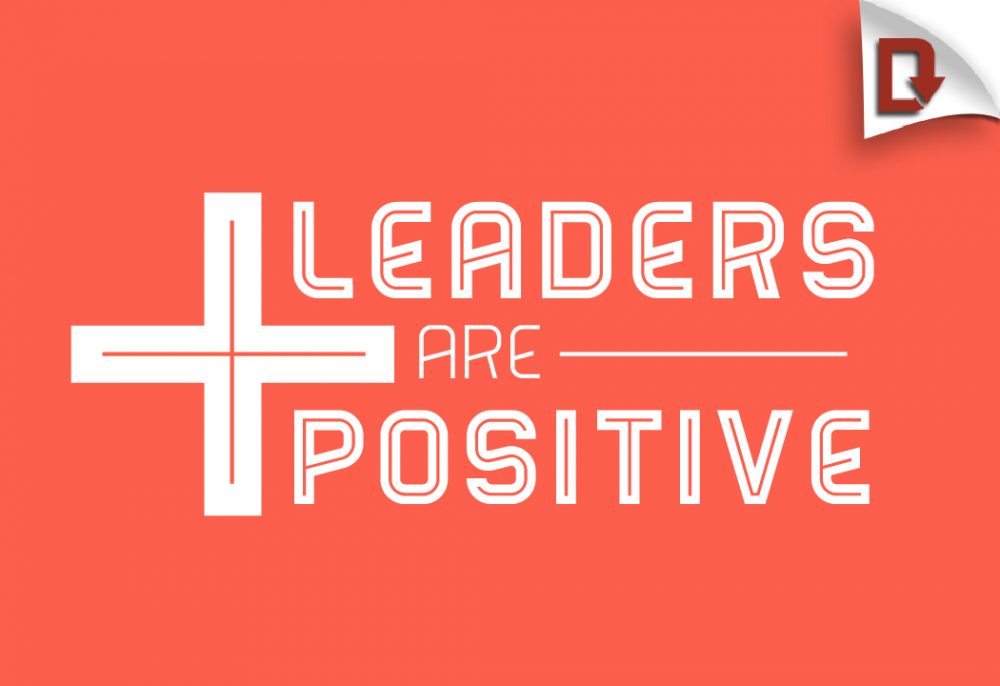 Leaders Are Positive
Student Leadership Training
Overall Topic: Helping students develop godly positivity.
Distinctive Element: Leaders Are Positive is a downloadable, ready-to-use, lesson on a specific leadership principle. Download includes a facilitator's guide (Word and PDF) complete with instructions, time frames, extra notes, and activities as well as a reproducible student handout (Word and PDF).
---
A positive attitude is a powerful tool for leaders, but it cannot come from burying one's head in the sand and pretending nothing is wrong. Godly leaders recognize and acknowledge life's hardships but don't allow that to be their only focus—they display godly positivity which is looking to the Lord and relying on his character and promises in the midst of trial. In this lesson students will:
Study how a Psalmist found hope through worship during a hopeless situation.
Look at a real-life example of the power of worship in the midst of deepest lament.
Create a tangible reminder to look to the Lord rather than choosing discouragement.
---
Everything you need is included:
Downloadable Facilitator Guide (Word and PDF)
Downloadable Student Handout (Word and PDF)
Biblical examples
Debrief and discussion questions
Experiential activity
Practical Life Application