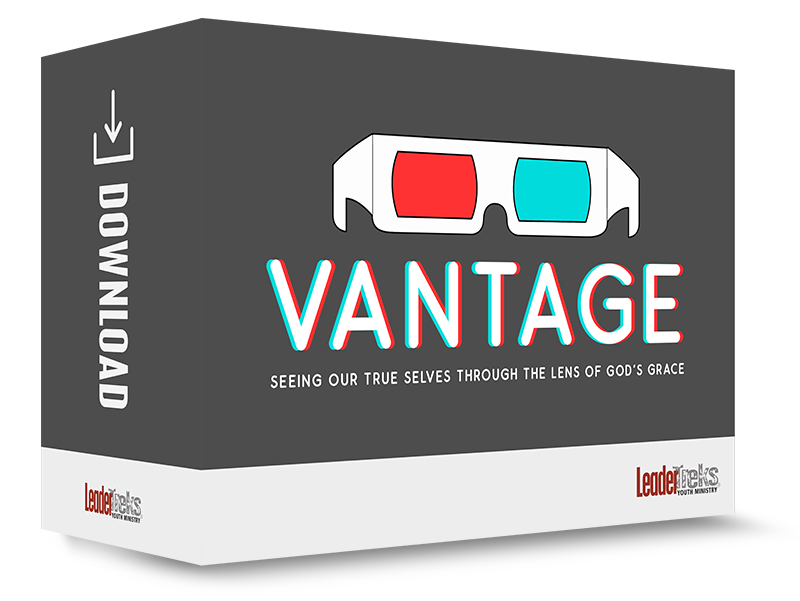 Vantage – One-Year Curriculum
One-year curriculum that helps students examine the issues that divide our world by digging into what God has said through his Word.
52 completely downloadable and easy-to-use lessons. Includes Annual Ministry Blueprint, Volunteer Training, Parent Resources, and Media.
---
Why Vantage?
Students are looking to the world to define who they are. But we know that something's missing.
When they don't know who God says they are, they'll become whoever culture says they should be. When they don't understand who God is, they don't trust him or want their friends to know him. God's grace gives students the perspective they need to trust God and who he made them to be.
Vantage is a year-long curriculum that shows how God's grace changes the way that we see ourselves and the world. Use Vantage to help students examine the issues that divide our world by digging into what God has said through his Word.
From his vantage point, they will see that God isn't just here to tell us what we can or can't do, he's seeking to redeem the world.
---
What's Included?
52 Youth Ministry Lessons

Facilitator & Student Guides (PDF & Word versions)
Organized into 4-lesson bible-based series
Experiential activities and practical applications
Marks of a Disciple to identity signs of growth in students
Seasonal and Holiday lessons included
Online Teacher Management (give volunteers online access to curriculum)*

Parents

Parent Guides with questions for each series
Suggested experiences for the whole family
Video training and Discipleship Tracker*

Media and Graphics

Ready-to-share Memory Verse Social Media Graphics
Powerpoint and ProPresenter Sides
Promotional Artwork
Countdown Videos & Motion Loops*

Volunteers

Volunteer Tips & Training
Volunteer Training Videos*
Online Message Center*
* Included with your purchase of a HERO Membership
---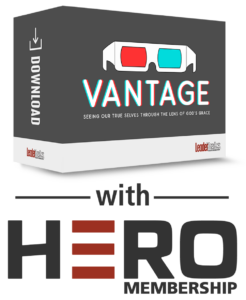 Save when you bundle Vantage and a HERO Membership
$429 $448
Unlock key features inside of Vantage with your HERO Membership.
Access HERO's exclusive Student Discipleship Tracker inside of Youth Ministry Apps
Train your volunteers with over 18 unique video training sessions in the HERO Training Zone
Share lessons with your teachers and small group leaders using HERO's Online Teacher Management System
---

---
Looking to learn more? Read our Statement of Faith.