Stop Doing. Start Praying.
I recently listened to a sermon I've heard before. You've likely heard it, too; it's the sermon that says, "Stop doing. Start praying."
Each time I hear this powerful message, it sets me on edge. My soul longs to understand this truth more deeply, but my heart and my flesh struggle to live it out. Doing, particularly in the context of student ministry, makes me feel like I'm contributing to progress and growth of some kind, while prayer can make me feel like I've accomplished so little.
My feelings couldn't be farther from the truth. God's Word is clear; prayer is powerful and effective. I can run around all day long, doing a thousand things, and accomplish nothing compared to spending fifteen dedicated minutes in prayer.
But prayer doesn't always come easily. Sometimes we need help to know when to pray, how to pray, and what to pray about, and I hope that these ideas provide an easy starting place for you, your church, and your students to more consistently connect with God in prayer.
pray for me campaign
LeaderTreks is partnered with the Pray for Me Campaign, a unique church-wide initiative that equips adult believers to pray for children and students. I love this campaign's belief in the power of prayer and its heart for creating intergenerational relationships.

The Pray for Me Campaign uses a tool called the 7 Essentials to help adult believers know how to pray for children and students. Each of the 7 Essentials are found in Scripture and represent what is necessary for an individual to flourish in living faithfully before God and man.
Prayer Squares
Several summers ago my intern and I knew that we wanted to be in prayer for our teammates scattered across the world as well as members of our immediate and extended families that do not know the Lord. So we adopted what we called "Prayer Squares."
Every week we drew a square with four boxes on the whiteboard, and we each wrote down a new teammate and a new family member to pray for, one name for each box. Then every evening we prayed out loud for those individuals. It gave us a way to be intentional and specific, and each week we grew bolder in our prayer requests.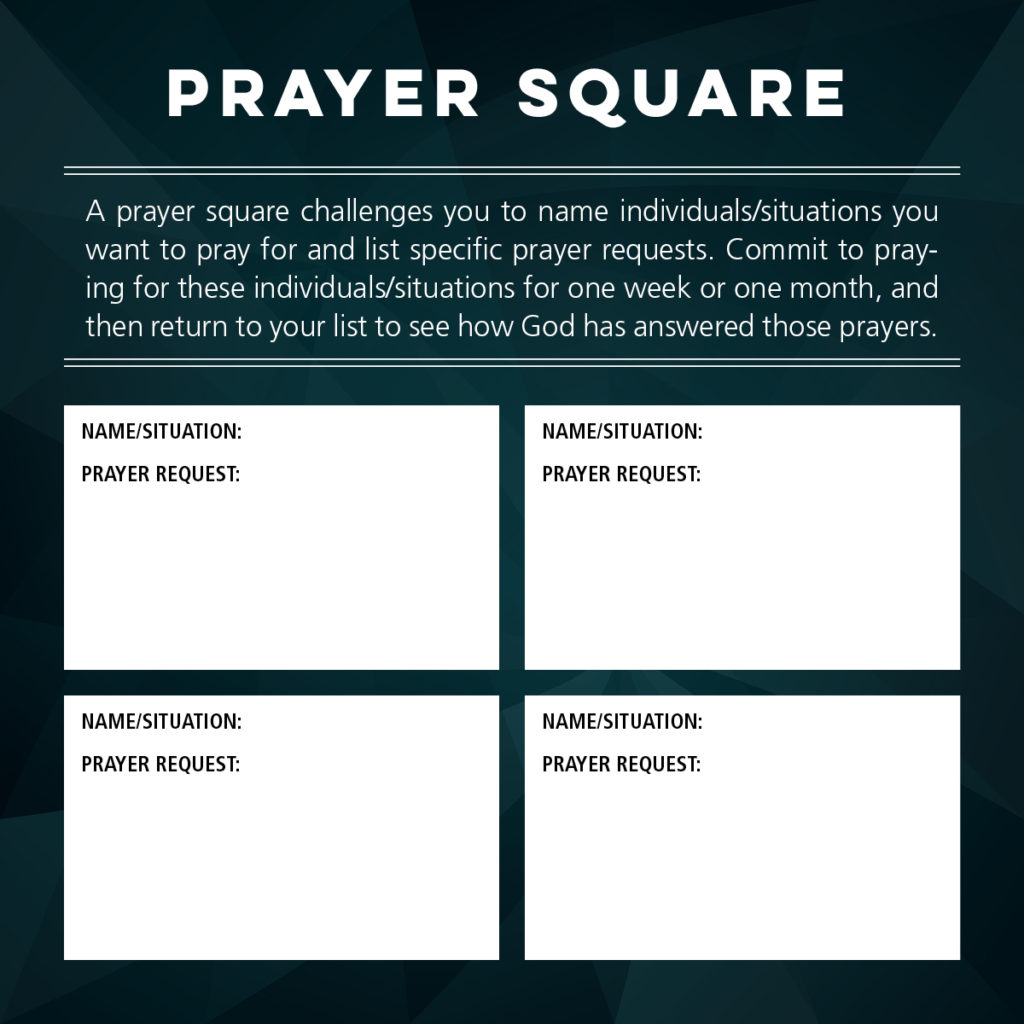 Stop and Pray Notebook
I've started keeping a small notebook in my desk at work. In large letters on the front it says, "Stop. Pray." When I'm anxious about a project, or I'm nervous about something that's happening later that day, I pull out my notebook and write out a small prayer.
It's also allows me to write down prayers when I get emails or texts in the middle of the day from friends and family members in need. I'm now more likely to follow through when I say, "I'll be praying about that."
Everyday Flap
Every LeaderTreks Mission Trip Field Guide includes a prayer journal with an "Everyday Flap." It's a space where we encourage students to write down 4-5 things that they want to be praying for everyday.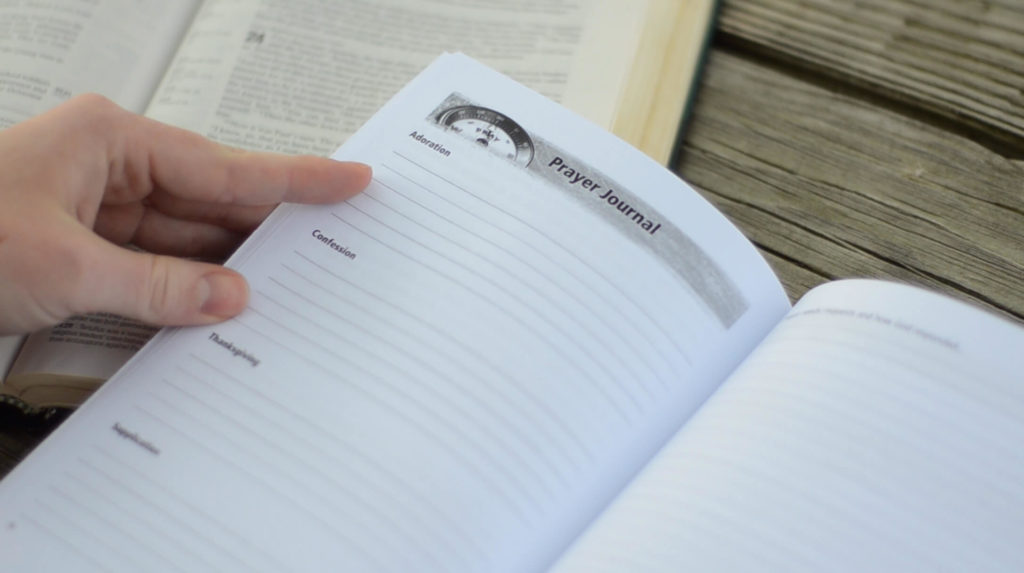 The flap then serves as a bookmark, and it's the first thing a student will see when they open their trip book during morning devotions. Sometimes our prayers can lack longevity, but something like the everyday flap can challenge us to pray with greater persistence and consistency.
Yes, prayer can make us uncomfortable. It will surely force us to wait when we'd rather act and give up control when we'd rather cling to it. But nothing could be more meaningful and transformational to our walks with God and our ministries.
Whether you invite your church to join the Pray for Me Campaign, make your own prayer square, grab a new prayer notebook, create your own "Everyday Flap," or develop your own new way to pray, be sure to take God at his word: stop doing, and start praying.
About the Author
Taryn Phiri
Taryn Phiri grew up in various states across the East Coast and the Midwest, but now she and her husband, Jerry, are happy to call Glendale Heights, IL their home. After studying International Development at Calvin College in Grand Rapids, MI, Taryn served at LeaderTreks for many years as a trip leader and training coordinator…. Read More