Creating A Blueprint For Your Mission Trip
This weekend students from all over the country are coming to LeaderTreks to start the process of leading their summer LeaderTreks Trips. Two students from each team come to LeaderTreks for Student Leader Weekend to get intense training on how to lead their peers this summer on their youth group's mission trip.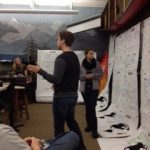 Our Intense Impact mission trips challenge students to lead every aspect of the trip. They start by making a leadership profile of their team. Each student is given leadership assessments so student leaders know where to place them in leadership roles. Then the student leaders place each teammate on teams. These teams will own one aspect of the trip, for example: food, ministry, work project, cleaning and team care. Finally, the student leaders make impact goals for the trip and create a timeline of actions that will allow them to make their goals.
The students do all this work on a tool LeaderTreks created called, "The Blueprint" (see the pictures). The Blueprint allows student leaders to create a visual of their trips and it gives them a way to communicate their plans. This tool also gives student leaders a pathway. We find that student leaders often struggle with, "what do I do next?" Having this tool gives them direction and encourages them to take next steps.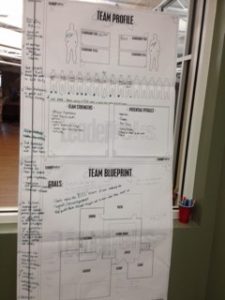 Leadership development requires a safe laboratory where students can practice leadership. LeaderTreks offers mission trips where students can serve, grow as a disciple and learn leadership.
About the Author
Doug Franklin
Doug Franklin is the president of LeaderTreks, an innovative leadership development organization focusing on students and youth workers. Doug and his wife, Angie, live in West Chicago, Illinois. They don't have any kids, but they have 2 dogs that think they are children. Diesel and Penelope are Weimaraners  who never leave their side. Doug grew up in… Read More