Free Training Activity For Students: Identify A Mentor
Mentors are influential people. In the context of a deep relationship, mentors have the opportunity to challenge, encourage, and support another person in a very unique and powerful way. If you have had the opportunity to have a mentor in your life, you know the incredible impact that comes from a mentoring relationship. Whether it's a listening ear, a hard spoken truth, a vote of confidence, or a push in the right direction, the actions of a mentor can greatly influence a person's life.
"One of the greatest values of mentors is the ability to see ahead what others cannot see and to help them navigate a course to their destination." ~ John C. Maxwell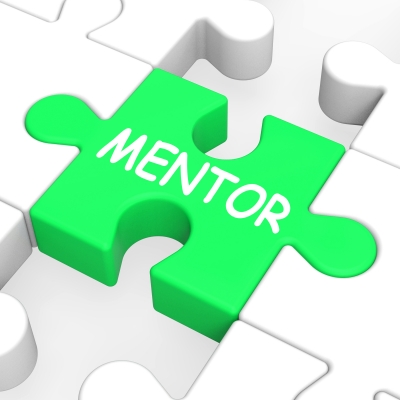 Students need mentoring relationships. As they grow, question, and begin forming their identity, the presence of someone older and wiser to intentionally disciple them along their journey is invaluable. In anticipation of a new year, students are in a unique place of creating new goals and visions. This is a great time to introduce a mentoring relationship if students do not already have one.
Identify A Mentor is an activity that does exactly what the name suggests – helps students identify a mentor. Through lots of prayer and intentional evaluation, students are encouraged and challenged to select someone they can ask to serve as their mentor. Someone who can walk through life with them and help them "navigate a course to their destination".
By taking 20-30 minutes to do this activity, students can start taking the steps toward a relationship that can have lifelong impact. Take advantage of this time and free resource to get your students to take the first step toward an incredible mentoring journey.
(If students identify a mentor and you are looking for resources to help with the next steps in developing their mentoring relationships, check out our free eBook Student Driven Mentoring.)
"Image courtesy By Stuart Miles,/ FreeDigitalPhotos.net".
About the Author
Doug Franklin
Doug Franklin is the president of LeaderTreks, an innovative leadership development organization focusing on students and youth workers. Doug and his wife, Angie, live in West Chicago, Illinois. They don't have any kids, but they have 2 dogs that think they are children. Diesel and Penelope are Weimaraners  who never leave their side. Doug grew up in… Read More