How to Create a Mission Trip Devotional
The 3 Key Parts That Go Into a Great Mission Trip Devotional
A mission trip should be about God first and foremost. But instead, these trips often become more about the location, activities, and fun things that students will see and do. I don't mean to say that it isn't important to have fun on a mission trip, it is—but mission trips can be primarily focused on our relationship with God and still be fun.
The best way to keep God at the center of a mission trip is to spend time every day deepening our faith in him through devotions. Devotions are about habits and vision. We want to develop the habits that shape us into fully devoted Christ-followers. This equipping will give us tools to seek God and his vision for our lives. We want to leave the trip with a spiritual work ethic and a daily commitment to seek the One who seeks us. This is where mission trip devotionals come in.
A solid mission trip devotional has three main parts:
1. Bible Study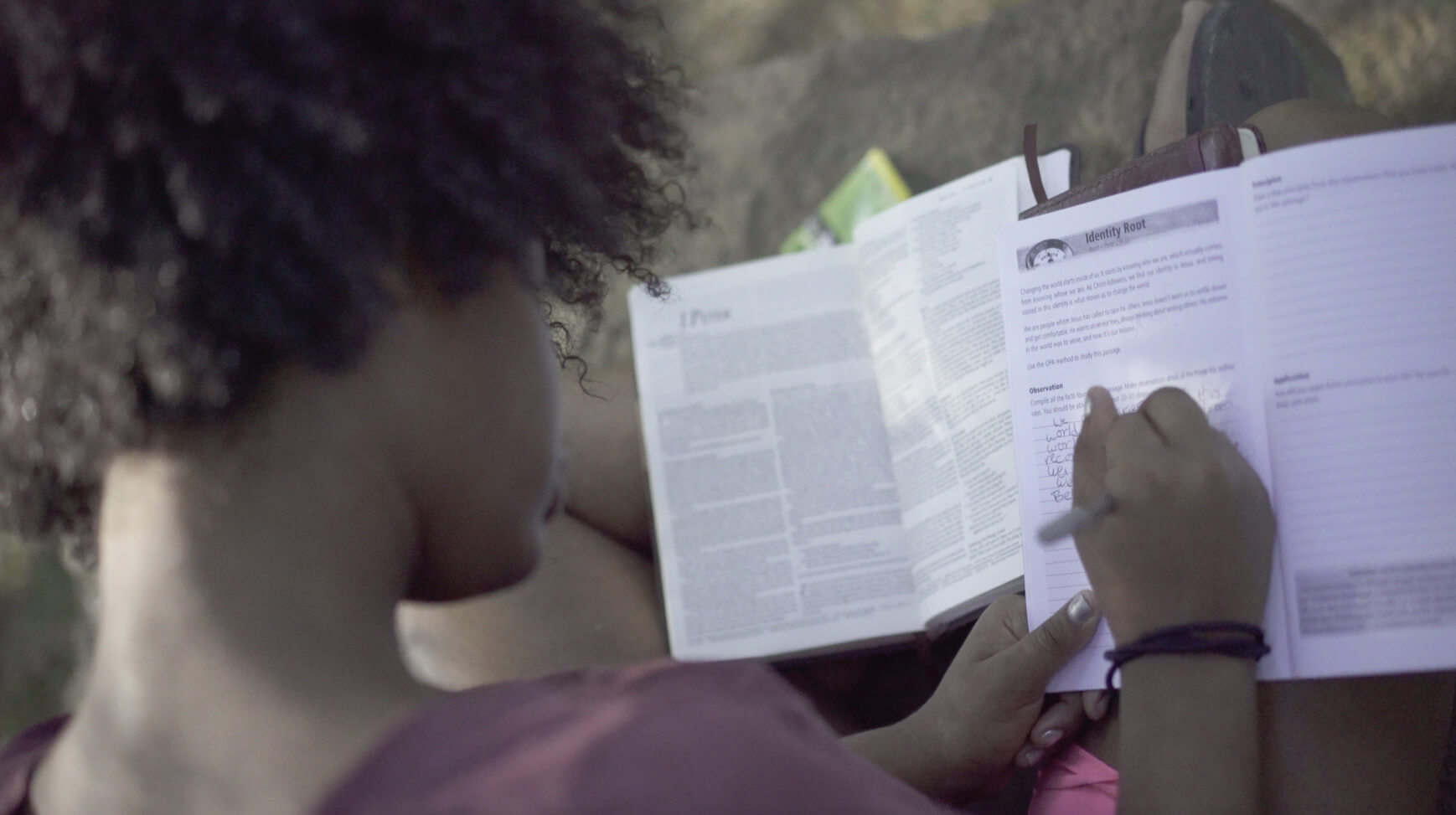 The first main part of a mission trip devotional is a Bible study. I believe the best way to study the Bible is to use Bible study methods. I don't like giving students a text and three questions. I like it when they have to wrestle with the truth of God's word and apply it to their lives. Bible study methods require them to do this.
Bible study methods are also easy to debrief with students. It's much easier to get students to answer, "What did you write down for this question?" than "What stood out to you?" in a group setting. When students process what they've learned with you, they are able to internalize God's truth and make it part of their daily life. Additionally, once a student has found a Bible study method that they like, they will have confidence to return home and use that Bible study method on any passage they want to study.
2. Prayer Journal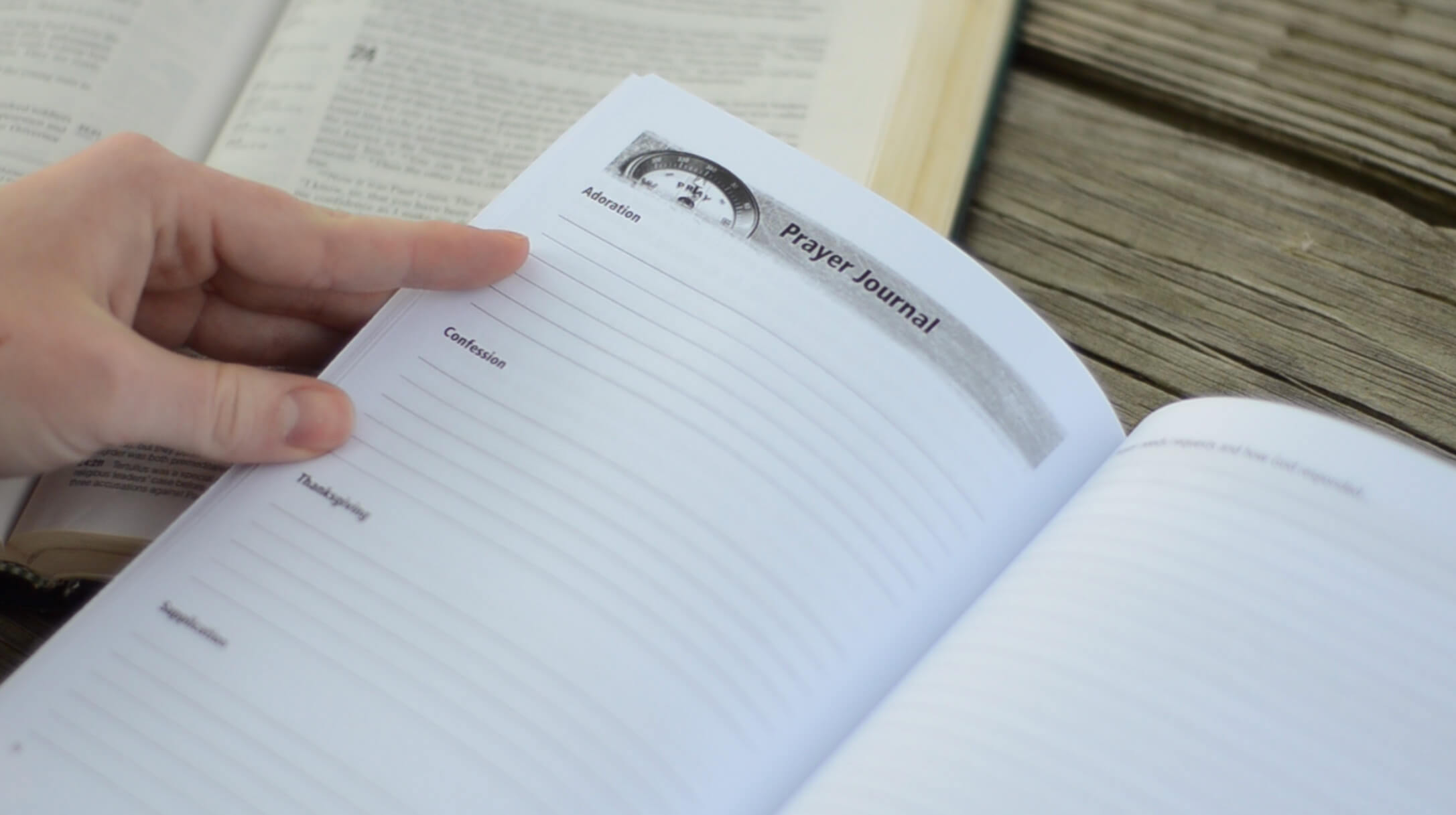 The second main part of a mission trip devotional is a prayer journal. A prayer journal helps us organize our thoughts before the King. It reminds us to come into his throne room as humble servants instead of just as lost kids. The prayer journal is a tool designed to bring vision to our lives. Watching how God answers our prayers over a period of time will give us a good indication of his vision for our lives.
While using a prayer journal, consider your pattern of prayer. Lay before the Lord your understanding of his character, adore him for who he is. Confess who you are, a sinner, in light of his holiness. Thank him for grace and your adoption as his child and come to him with a grateful heart, asking him for his will in your life. As God reveals his will to you, stand ready to respond with changes in your character, relationships, and lifestyle. Prayer is not about changing God's mind—it's about changing your life.
3. Growth Journal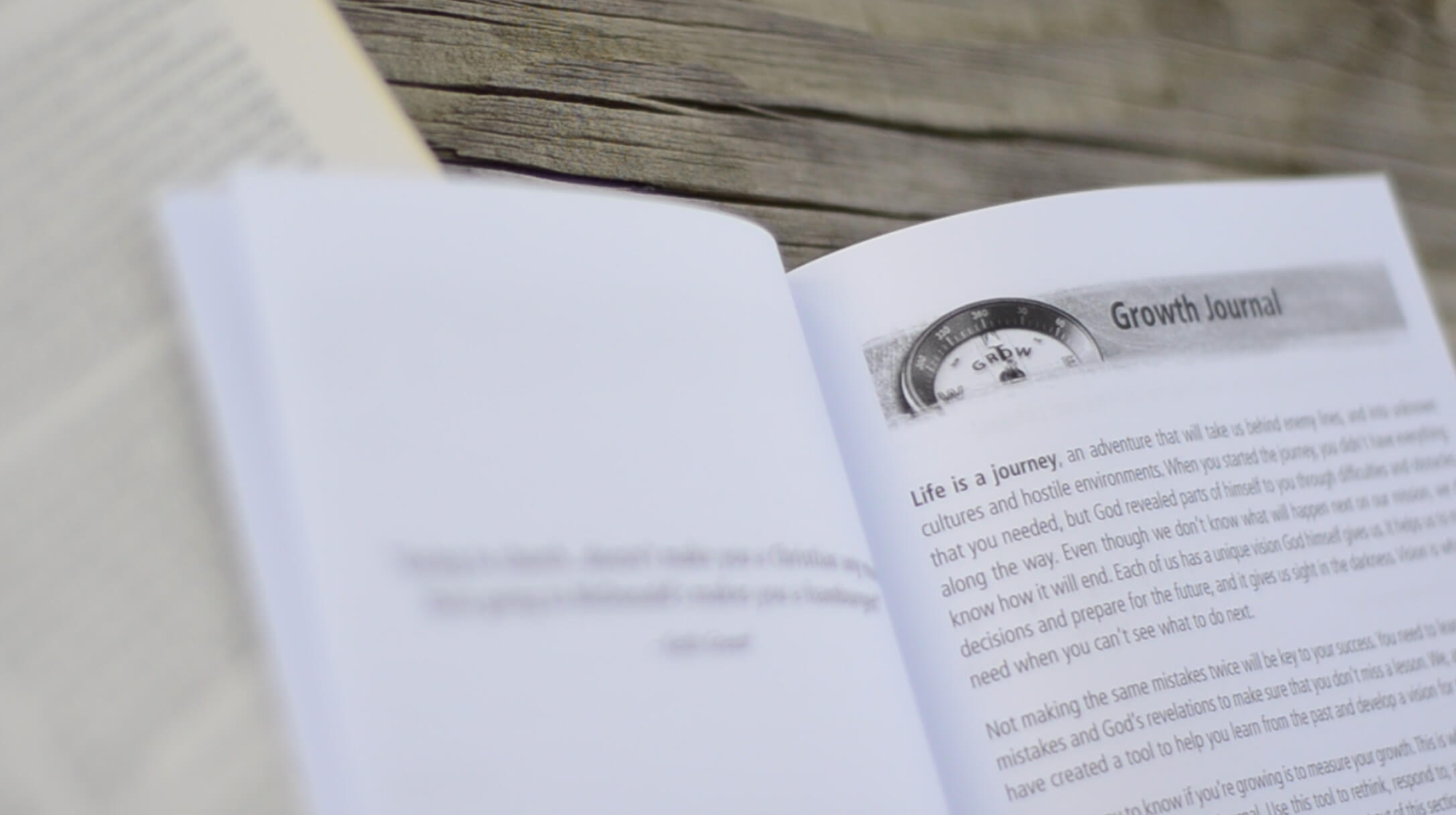 The third main part of a mission trip devotional is a growth journal. A growth journal is all about debriefing the mission trip experience while it's happening so a student can be ready to go home. At the end of a mission trip, your students will either fall off the mountaintop experience or slowly rappel down. Almost all mission trips give students a spiritual high. How can it not—a team of like-minded students, away from home, doing things they thought were impossible, worshipping together, and feeling God's presence as they serve. The question is, how will your students get down the mountain once they're back home?
If you debrief the experience while it's happening, you give students the chance to intentionally rappel down the mountain to a new place of spiritual growth. If you don't, they will come crashing down and land in the same spiritual valley they were in before the trip.
---
A mission trip is a great place to build the habit of personal devotions. With all the distractions of life out of the way, students have a great opportunity to connect with God. Create—or find—a mission trip devotional that will help them do this and your mission trip will go back to what you always hoped it would be: a time for your students to go deeper with God.
Don't want to make your own this year? Try out the LeaderTreks Mission Trip Devotionals. They start at just $5.95 and contain Bible studies, prayer journals, and growth journals. Watch the video below to learn more.
Need more than a mission trip devotional to get ready for this year's trip? LeaderTreks also provides the following free resources to help you prepare to lead a transformational trip for your students.
Before he returned to his Father in heaven, Jesus gave his followers one last command: to spread the good news of his death and resurrection to the whole world. If we truly understand the joy of following Jesus, we are quick to set aside our own desires in favor of our mission to care for the least. This Pre-Trip Devotional is a great resource for pre-trip training for your mission team. The goal of this lesson is to help students understand the difference between living out their own preferences and living out of God's purposes.
If you're just beginning the trip planning process, you know that choosing mission trips for teens can be a daunting task. With so many great and unique organizations to research and choose from, finding the right trip can easily become an overwhelming, high-pressure experience. It's not enough to pick mission trips for teens based on the price tag or the destination; you've got to assess potential ministry partners based on what they value and how well they avoid causing harm to the local community. Use the Find the Right Trip Assessment to help you find the right trip for your group.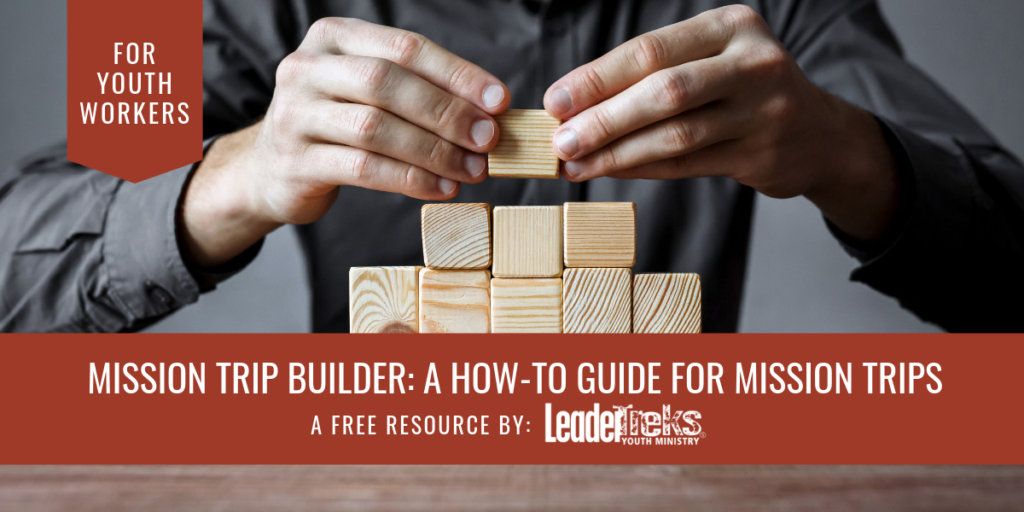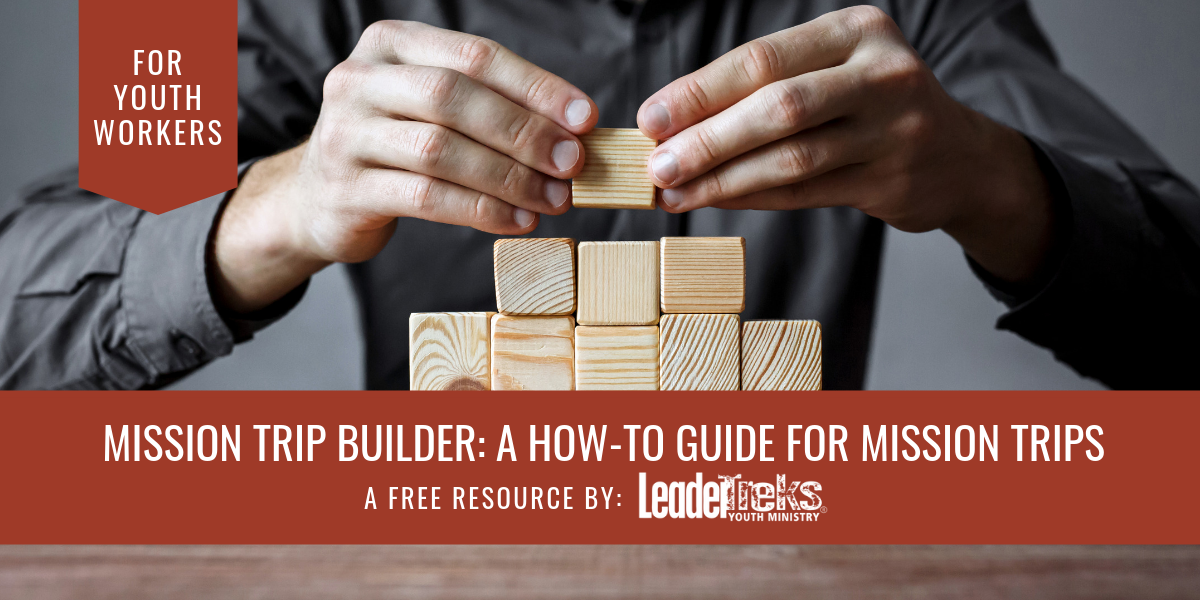 If you plan to create your mission trip from scratch rather than go with an outside organization, check out the Mission Trip Builder. The Mission Trip Builder is a How-To Guide for Mission Trips designed specifically for youth workers. You have an opportunity to craft a short-term mission trip experience to be a greenhouse for student development, but you need to be intentional in the building process. This tool will help you build an intentional mission trip experience for your students, one that will give them the best chance for growing into strong and healthy Christ-followers.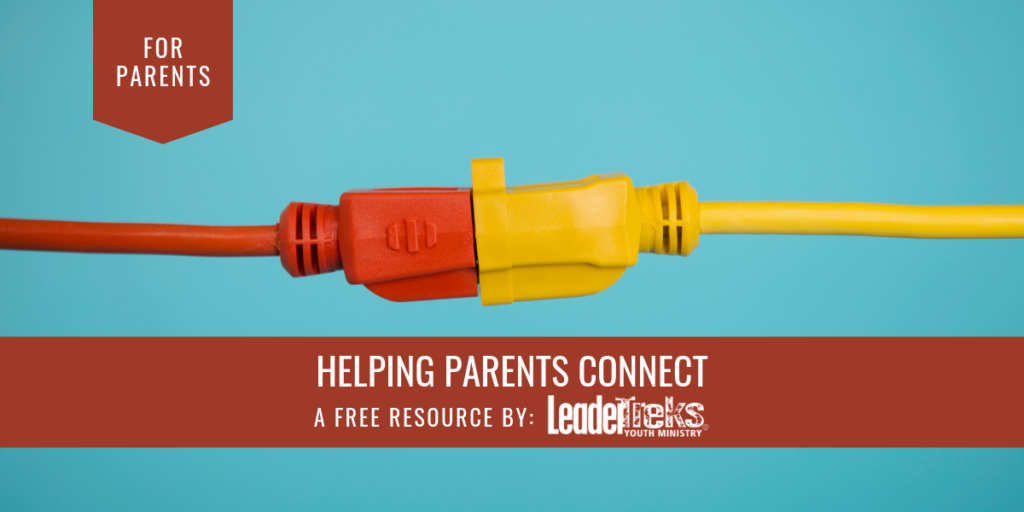 If you're heading out on your trip and you're looking for ways to keep parents connected, try using Helping Parents Connect. This resource is designed to enrich the journey that parents experience while their student is part of a mission trip. Helping Parents Connect asks questions to get parents thinking about how they can best connect with their student before the trip, during the trip, and after the trip. It is a tool designed to get them involved from the beginning and to help them grow with their kids through this experience. Download Helping Parents Connect in the Mission Trip Prep Kit. 

About the Author
Doug Franklin
Doug Franklin is the president of LeaderTreks, an innovative leadership development organization focusing on students and youth workers. Doug and his wife, Angie, live in West Chicago, Illinois. They don't have any kids, but they have 2 dogs that think they are children. Diesel and Penelope are Weimaraners  who never leave their side. Doug grew up in… Read More