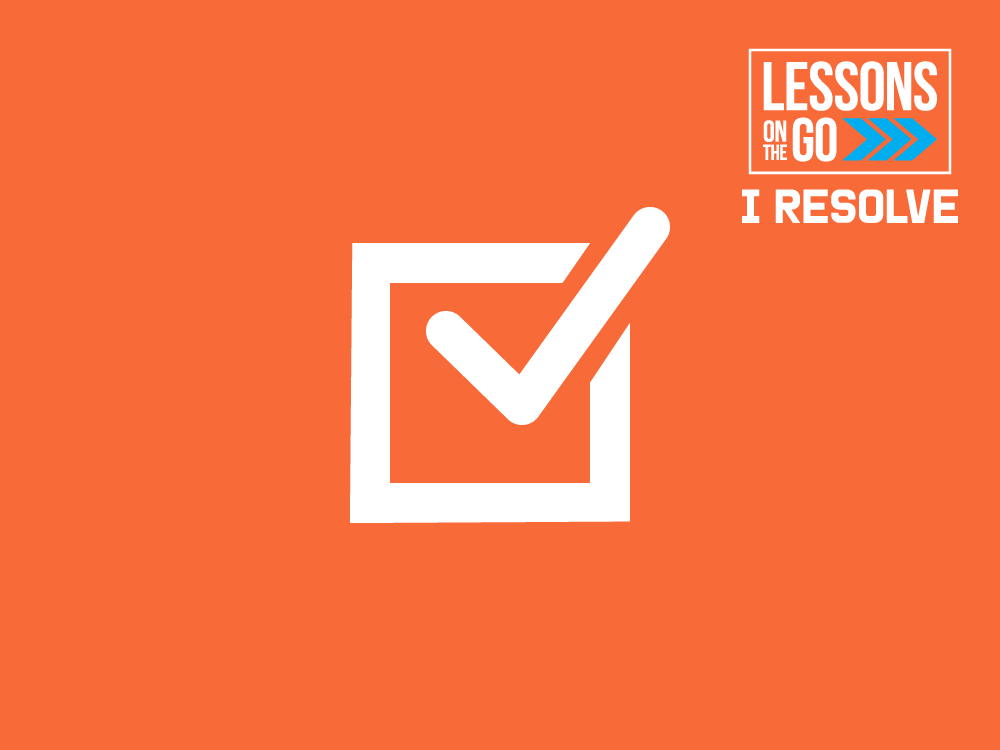 I Resolve
Four lessons on godly resolve.
---
I Resolve is a four-lesson series that shows what kind of resolutions Christ-followers make. Unlike the New Year's Resolutions that show up every January, Scripture gives us several examples of strong, godly resolve. Godly resolve is a commitment to God and his ways, powered by God. This series will challenge students to understand what resolve looks like, what Christ-followers resolve, and what to do when our resolve fails.
Lessons on the Go are easy-to-use youth ministry lessons that are Bible-based and single-focused. They're designed to help everyone from volunteer leaders to experienced full-time youth workers quickly facilitate great discussions with clear takeaways and real-life application steps.
---
FOUR LESSONS:
Stay Strong: Godly resolve helps Christ-followers stay strong when the world is against them (Daniel 1:1–17)
Drop Your Backpack: The best resolution you could make is to know God more (Philippians 3:7–14)
Your People, My People: Resolving to commit to God means you commit to God's people, too (Ruth 1:1–18)
Plugged In: We won't always keep our commitments, but Jesus will always keep his commitment to us (John 15:1–11)
---
WHAT'S INCLUDED IN YOUR DOWNLOAD:
One handout for both leaders and students keeps it simple. Just print and go! For more flexibility, give the back page for students and keep the front page as a leader-only resource that you can customize.
How To Use This Resource page you can give to volunteers and small group leaders with tips and clear takeaways.
Promo graphics for the series.
---
Get I Resolve included in the $99 2019 Crazy Christmas Bundle.