Truth In Leadership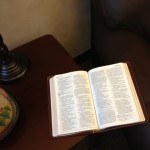 Recently, I was at a meeting of another non-for profit organization. The purpose of the meeting was to focus on the finances of the organization, and the presenters handed out graphs to everyone showing the financial picture of the operation. The numbers looked good, but the leader didn't want people to have a positive reaction to the financial reality of the organization. Instead, he warned of doom and told people there was trouble ahead. When questioned specifically, it came out that the problem he was focused on wasn't that big of a deal. I went from being ready to write a check to losing faith in the organization, all in about one minute.
As leaders, we need to understand that if we fudge the truth, it will come back to bite us. Focus on winning, not potential problem prevention. People will follow leaders who have a positive vision for the future.
What about us in youth ministry? Do we always communicate the truth about what is happening in our ministries? Key people – pastors, parents, elders, and volunteers – need to know what is going on in our ministry. Have we been clear about what the results have been? If we share a clear picture of our ministry, it will result in trust, support, and greater
influence.
About the Author
Doug Franklin
Doug Franklin is the president of LeaderTreks, an innovative leadership development organization focusing on students and youth workers. Doug and his wife, Angie, live in West Chicago, Illinois. They don't have any kids, but they have 2 dogs that think they are children. Diesel and Penelope are Weimaraners  who never leave their side. Doug grew up in… Read More